Lake Tahoe is always beautiful, whether in the middle of the summer under clear blue skies, or in the middle of a winter storm warning. Truly, every season has amazing reasons to get married at that time! When planning a Tahoe wedding, taking into account our ever-changing seasons and weather is an important factor in picking your dream wedding date. We spoke with Tahoe Unveiled members about their favorite month (or months) to get married and what makes that time so special.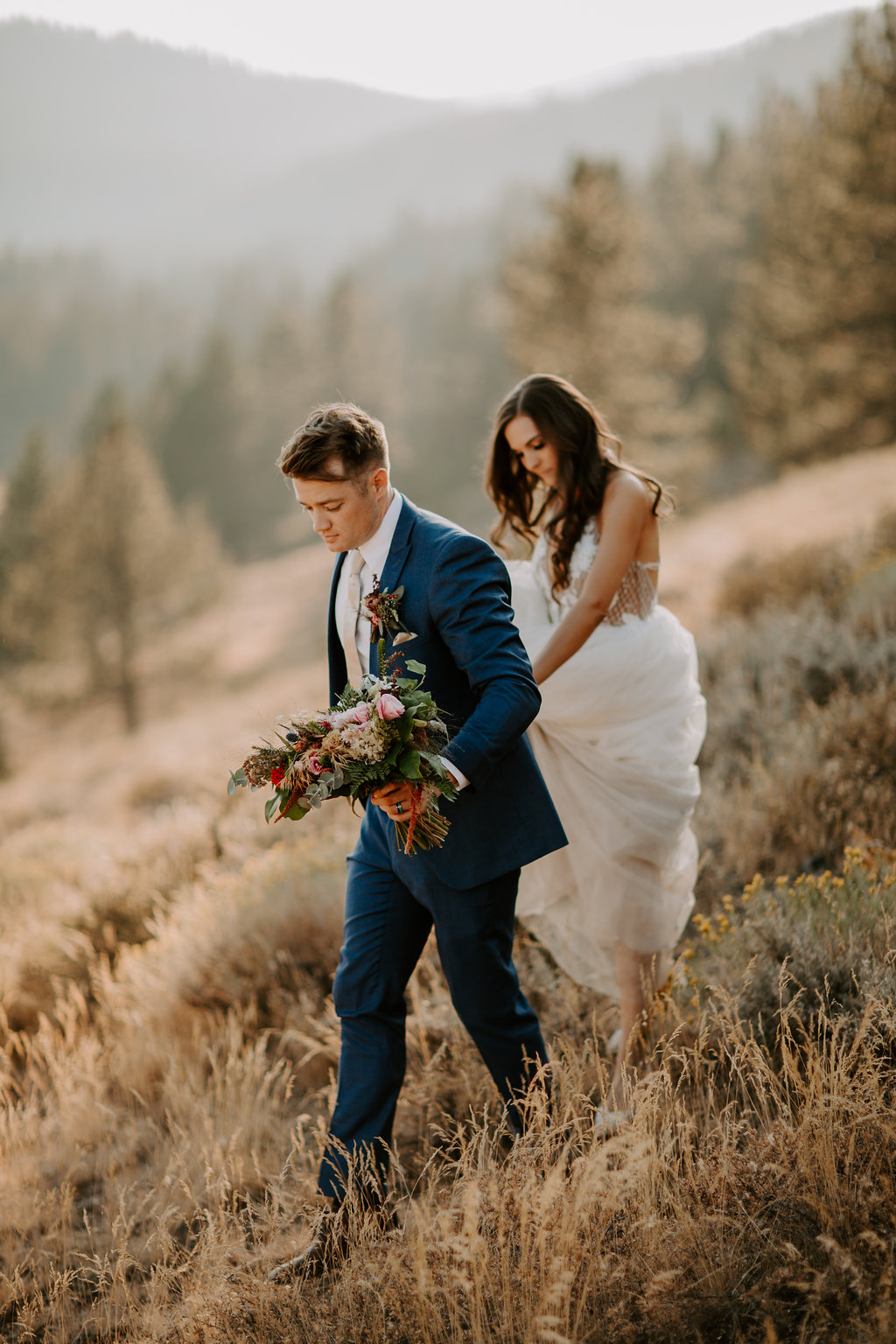 WINTER
Dreaming of a cold, wintry wedding with a warm, fuzzy coat and lots of hot drinks at your wedding reception? Maybe you are looking forward to skiing at Squaw Valley in your wedding dress, or enjoying apres drinks and small bites with your guests as a pre-wedding gathering? If you answered yes to any of these questions, winter is the best season for you to get married in Tahoe!
As Blue Sky Events' Kerry Hawk describes, "If you've always imagined a romantic winter wedding, I would suggest February or March! We typically have a lot of snow during these months and the later you get into spring we have longer sunny days with white-capped mountains!"
SPRING
The snow is melting and the temps are starting to warm up, but there is still lots of snow on the mountains, adding to the beauty of your wedding backdrop. Springtime is a beautiful season in Tahoe, but be aware that even though the flowers are starting to bloom, there is always a chance of a large, late spring snow storm. So... be prepared!
Christa Dean of Mountain High Weddings shares, "Every month is a good month to get married in Tahoe but personally I think early spring is the best as it is the offseason. Things are quiet and weddings can be more affordable and intimate, but you do need to be flexible about the weather."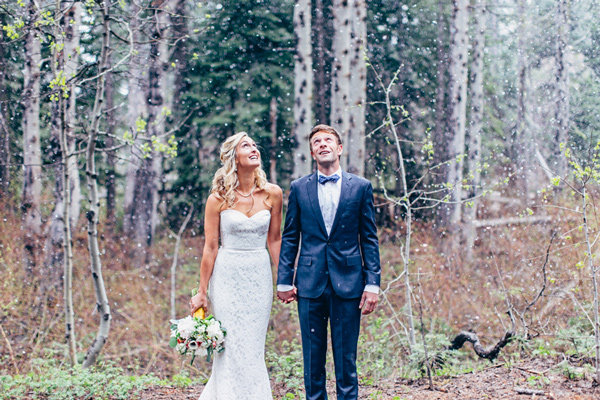 SUMMER
Summertime in Tahoe means warm temps, lake days, and lots of sunshine. This is high season for weddings in the area, so start planning early as vendors and venues book up very fast. Our vendors concur that summer is the season to get married in Tahoe.
According to Andi and Jill from Twine and Dandy: "We work weddings year-round at the Lake, and the best season honestly depends on the couples' personal connection to Tahoe and their openness to variable weather. Are they big skiers and want a snowy ceremony? Are they staying in their family cabin and want to be married lakeside on a sunny day? At Twine, our favorite time for weddings would be late June because it is typically sunny, and couples are less likely to see rain or extreme heat. We also love the end of August and all of September after the heat waves and thunderstorms pass-- its still warm and sunny, but the nights cool down nicely. We have seen snow every month of the year-- but we think that it makes for a fun story of the wedding - and snowy photos are the best!"
Liz Mettler, owner of Dancing Pines, concurs."With heavy winters in Tahoe it can sometimes take over a month for the landscape to melt out and begin to breathe again. As the summer finally starts to warm and the wild flowers begin to bloom, early July in Tahoe is my favorite time of year. The rainy season is behind us and forest is thriving. Everything is as green as it will ever be and creates the most beautiful natural backdrop to any wedding."
Edin Carpenter, owner of Edin Carpenter Makeup Artistry adds, " I often get asked when is the best time to get married in the Lake Tahoe area. First of all, Lake Tahoe is one of the most beautiful places I've ever seen in the world and I am very proud to call this area home. That being said, the reason why so many of us live here is because we love being immersed in nature. The Sierra is wild and diverse. One mile you are gazing at the stark beauty of high desert and you turn a corner and you're immersed in deep pine forests. The weather is something that every bride does need to consider. I would say temperature wise June is a beautiful month, but do keep in mind it has snowed in June before and probably will again. July can be a tad warm, but also allows for the best evening weddings filled with warm breezes and star-filled skies. Tahoe really is the most magical place to get married - just make sure you take into account Mother Nature and go over a back up plan with your planner. Your planner is essential as they have been here through every season and can guide you on what to expect."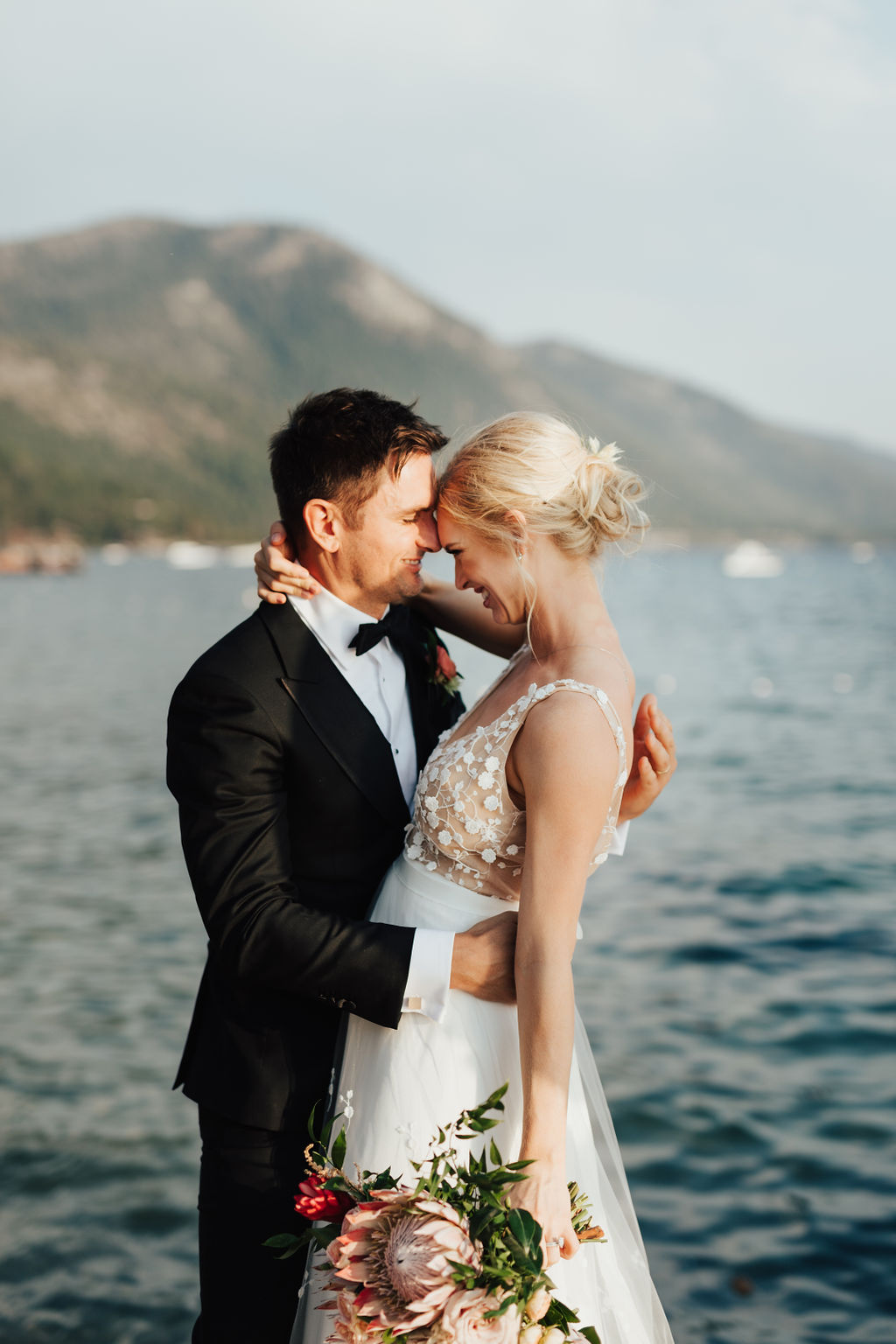 FALL
The leaves are changing and the Aspen trees are a beautiful shade of gold. Fall weather in Tahoe usually calls for beautiful days and cool nights. It's time to bring your jackets out of the closet, so make sure you and your guests are prepared for any possible weather system that can roll in at anytime. It's also a very quiet time in Tahoe.
Blue Sky Events' Kerry Hawk shared, "For me, the best month to get married in Tahoe is September! The weather is gorgeous and our small mountain town slows down a bit from summer tourism. Lodging is a little less expensive for your guests, and it is easier to get around without too much traffic."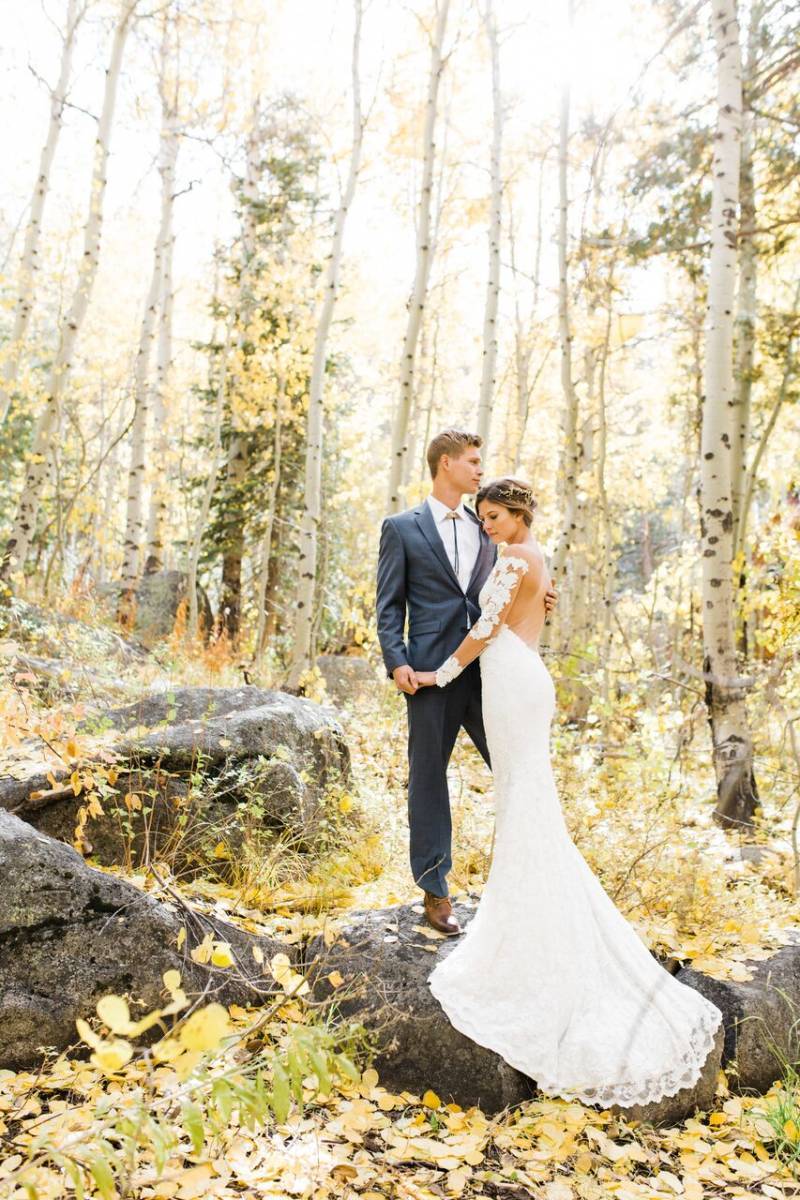 Whatever the season, Lake Tahoe always brings the beauty. Find a time that fits your personality, your ideal wedding scene, and always be prepared for unexpected weather changes and cool evenings, no matter what time of year. Siimply determine what month works best for you and start planning that dream wedding!