Sail away, sail away, sail away! The perfect combination of elopement, a small wedding, and the ocean in motion, a wedding on a boat or a yacht is a surefire way to start your marriage off ship-shape! If you can't actually make it on a boat, simply add some nautical details like oars and rope and shells to your decorations and invitations for a seafaring soirée! You might consider bold stripes and shades of blue and green to complement the rolling waves, or try your hand at the wheel for the perfect photo op!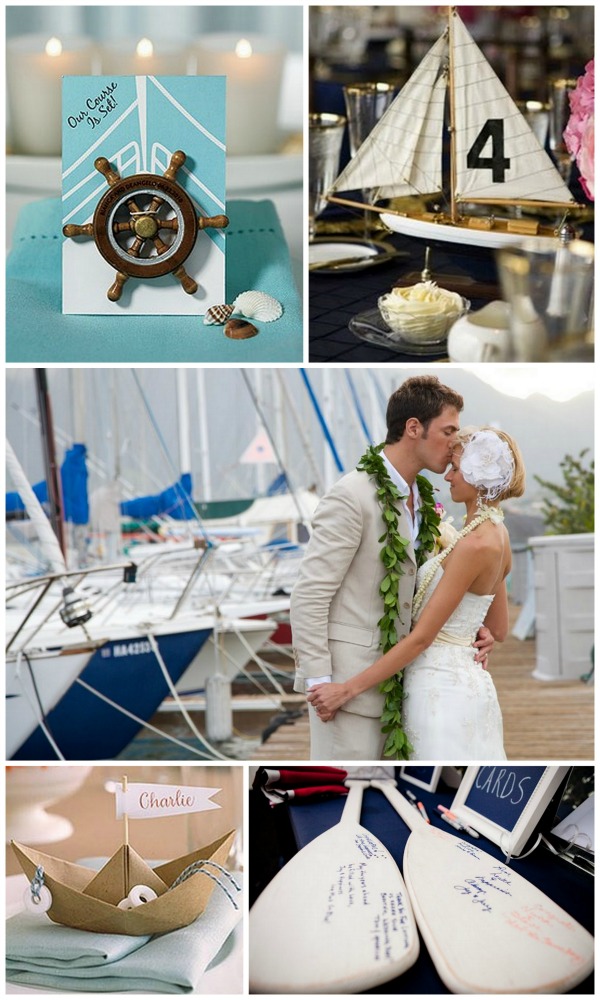 First Row:
Bliss Weddings Market
|
MK Photography
via
The Knot
Second Row:
Wedding on a Yacht
Third Row:
Martha Stewart
|
Shannon Lee Images
via
Style Me Pretty

With her heart in Paris and her feet in the sand, Laurie is a part-time pizza lover and full-time blogger-tutor-editor-fashionista who still believes in fairytales and happy endings.