I'm a sucker for
great flowers
, but one great flower, a giant flower, might be even cooler. The giant single bloom bouquet makes such a bold statement and is really unexpected. Look for flowers that have generally large blooms (i.e.,
hydrangeas
have a large shape - and in a bunch of three, they look stunning), or get crafty, and piece together a whole lot of petals with craft glue.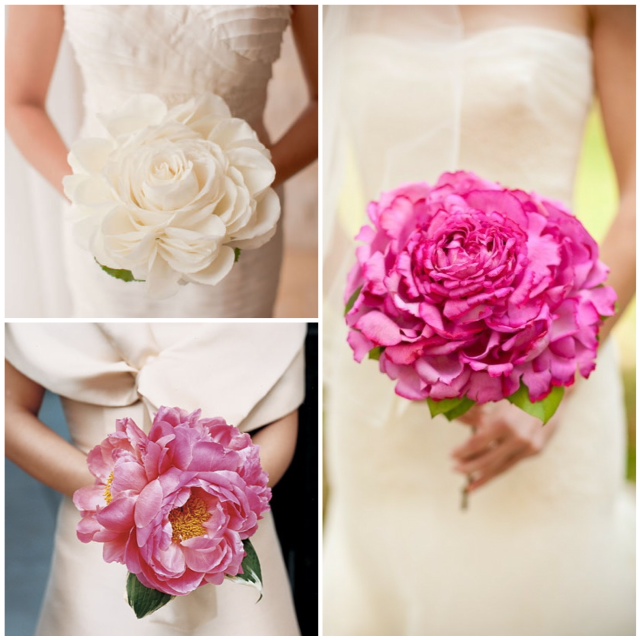 First Row:
Scott Andrew
via
Style Me Pretty
|
abby rose photo
via
Style Me Pretty
Second Row
Martha Stewart Weddings

Lexi is the Editor of a Lifestyle blog:
Glitter & Pearls
and a Weddings + Events blog:
Glitter Weddings
. She's a part-time lawyer, part-time blogger, full-time wedding + fashion obsessive.