I love a sleek ponytail, and though some brides can pull off the look for their wedding, for most, a ponytail is better left for the day-to-day. But the ease and style of a ponytail can still be obtained with a side-pony (or side-swept hair). Yep, you heard me right. A low-slung side ponytail looks great with all sorts of bridal headpieces, the hair stays comfortably out of your face, and because the hair is still low to the nape of your neck, it still appears like your hair is mostly down and looks beautiful and feminine.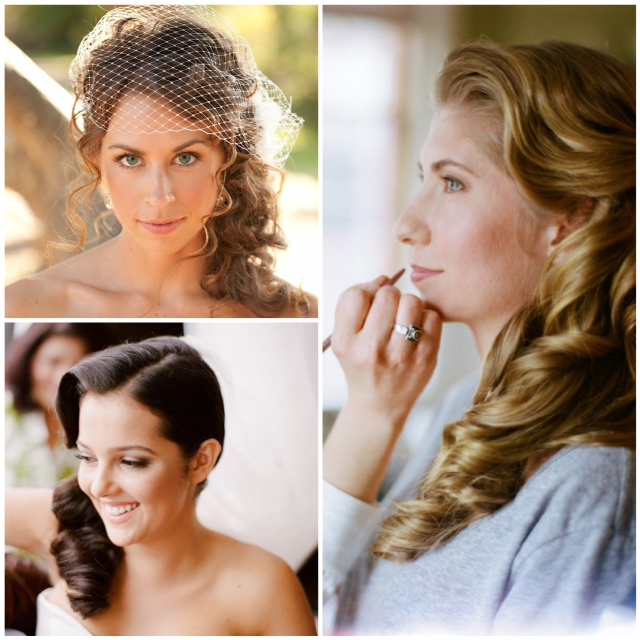 First Row:
Kellan Studios
via
Style Me Pretty
|
kml photography
via
Style Me Pretty
Second Row:
Adrian Tuazon
via
Style Me Pretty

Lexi is the Editor of a Lifestyle blog:
Glitter & Pearls
and a Weddings + Events blog:
Glitter Weddings
. She's a part-time lawyer, part-time blogger, full-time wedding + fashion obsessive.