I've always loved detailed wedding cake design, and the latest lace wedding cakes are no exception. I can't get over the detail a cake designer puts into creating, sketching, and cutting out fondant to lay over a perfect wedding cake. How cool are these lace-patterned wedding cakes?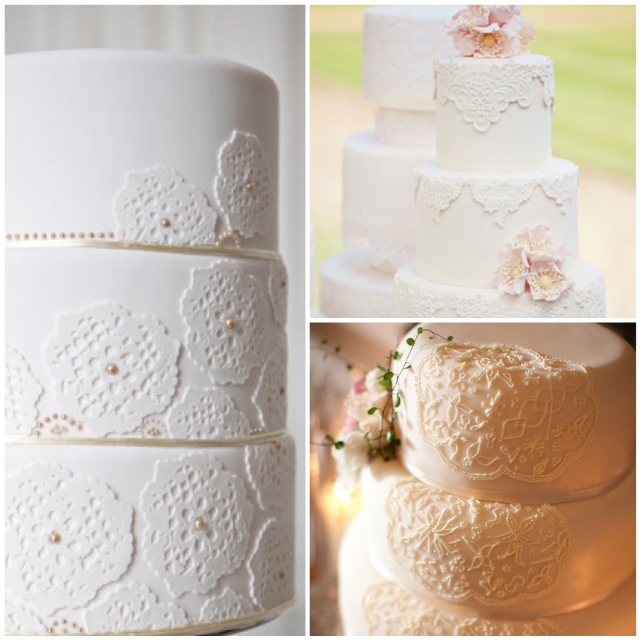 First Row:
Jennifer Sando
via
Style Me Pretty
|
Rosalind Miller Cakes
via
5 Star Wedding Directory
Second Row:
Stephanie Hogue Photography
via
Style Me Pretty

Lexi is the Editor of a Lifestyle blog:
Glitter & Pearls
and a Weddings + Events blog:
Glitter Weddings
. She's a part-time lawyer, part-time blogger, full-time wedding + fashion obsessive.