Dogs at weddings? Yes, please! We love it when your furry companion joins in the festivities, whether they're walking you down the aisle or only join for a few snaps, as long as they dress for the occasion. And the good news is it's never been easier to include your dog in your Tahoe wedding!

Here are a few four-legged friends that stole our hearts this past year (and are about to steal yours)!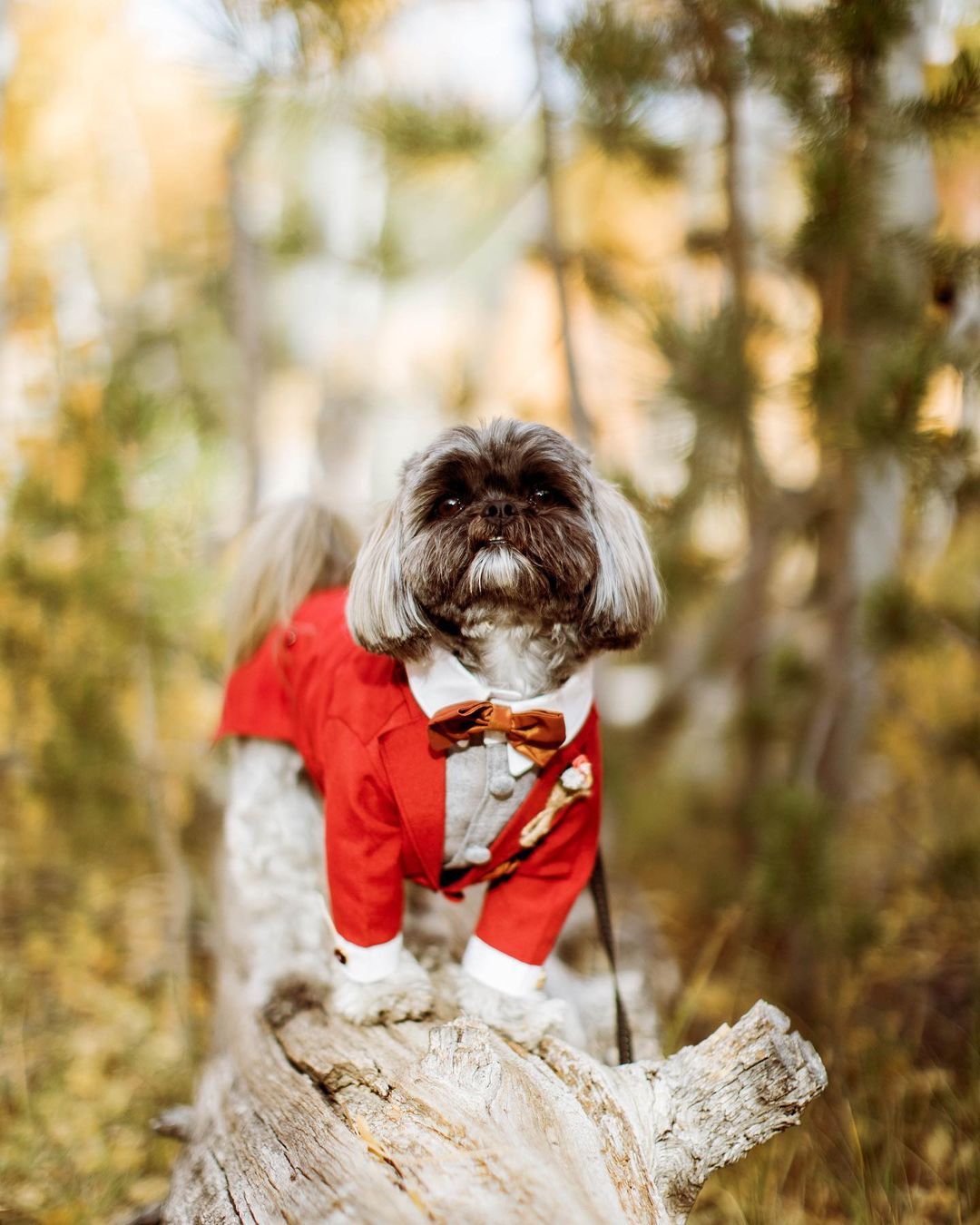 Have you ever seen a Shih Tzu rock a wedding tuxedo like this? Don't worry, neither have we! Ruxpin's custom doggy suit was the first thing his paw parents Laura and Tyler ordered for the wedding, and they themed Tylers' suit and the flowers based on the color. The result? A picture-perfect autumn elopement with the cutest little guest of honor!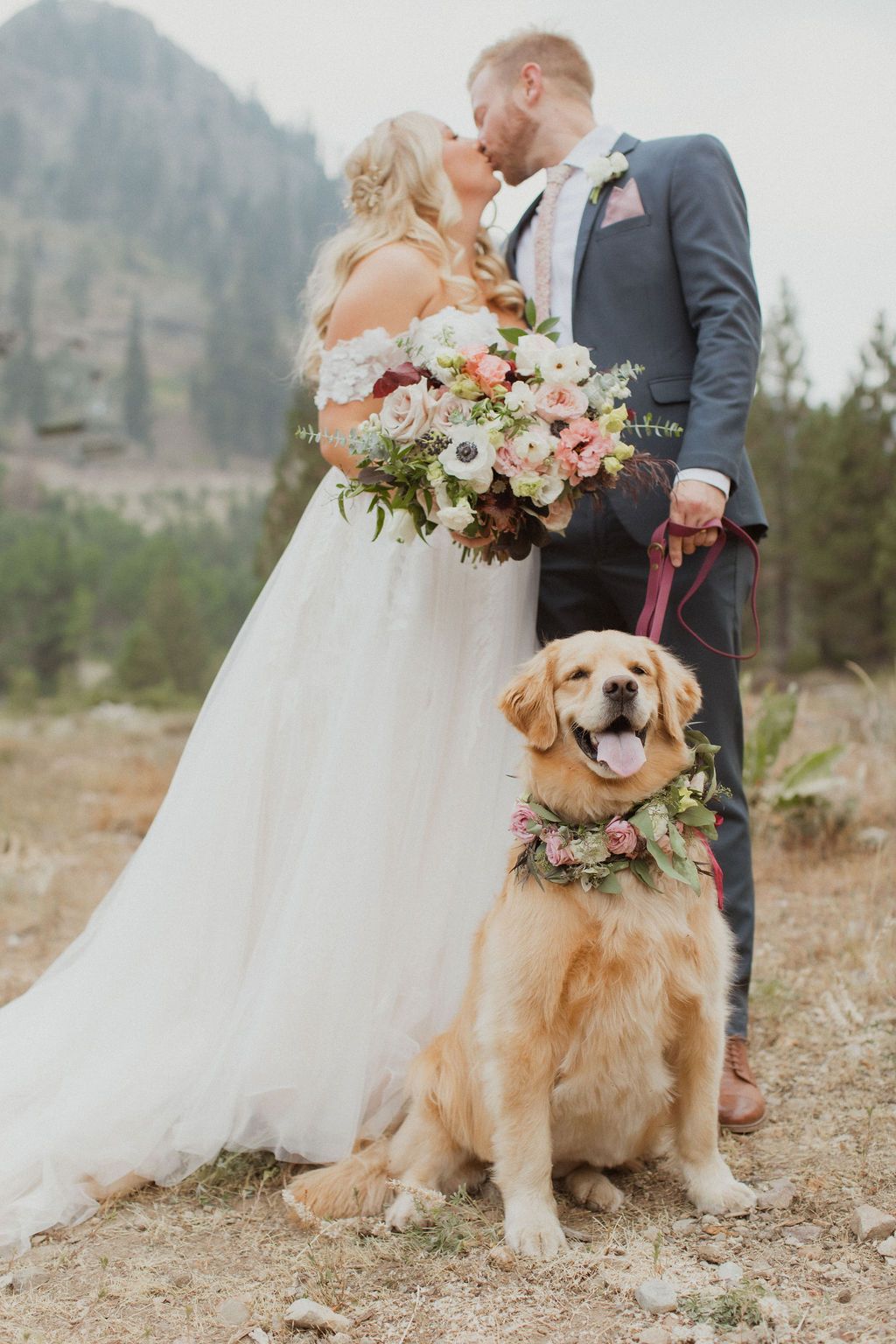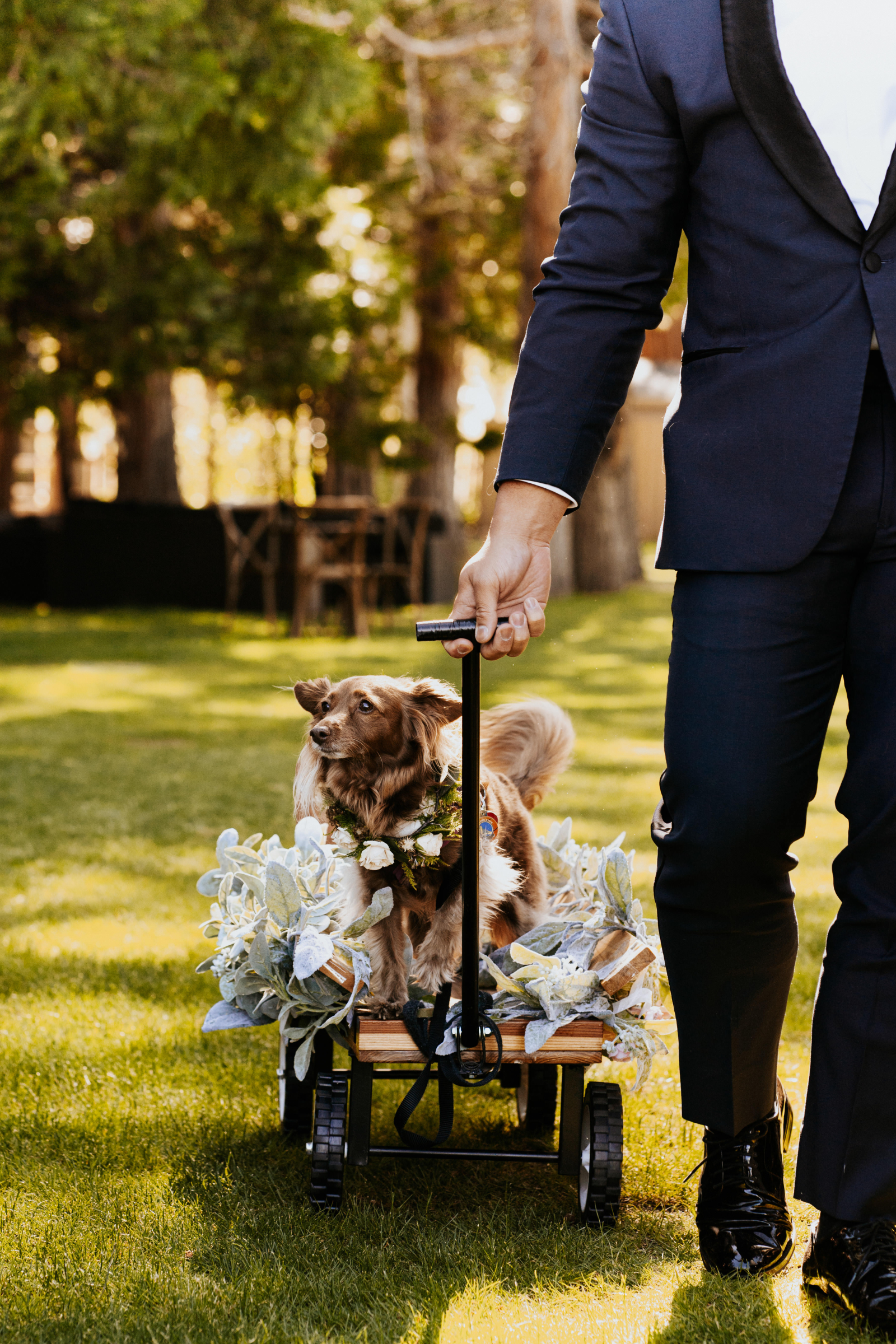 We just love Stella's entrance at her fur parent's wedding. She was walked in with a custom wagon adorning flowers like true royalty. And lucky for Karie from She Said Yes Weddings, she had the honor of witnessing Stella's magic first-hand. After seeing this, we'll have to admit; it's Stella's world; we're just living in it!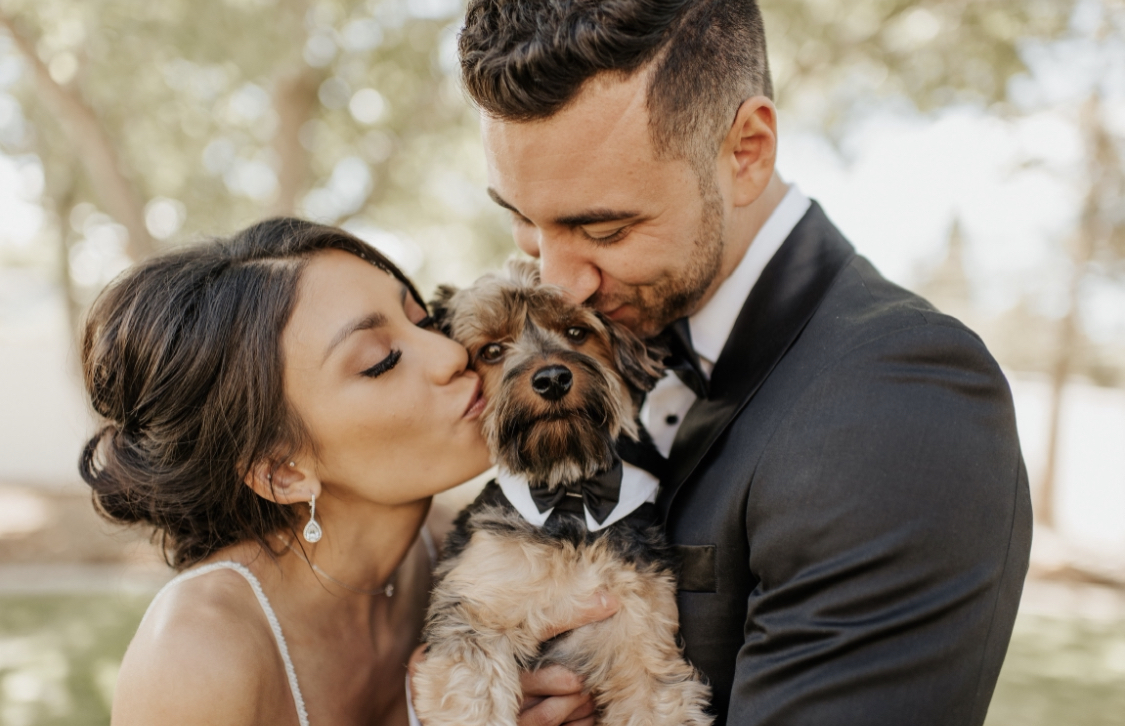 How adorable is Henny's little doggy bow tie? His fur parents also seem to think so; not even the minor accident he had on this Mom's wedding dress could interfere with this perfect little love triangle!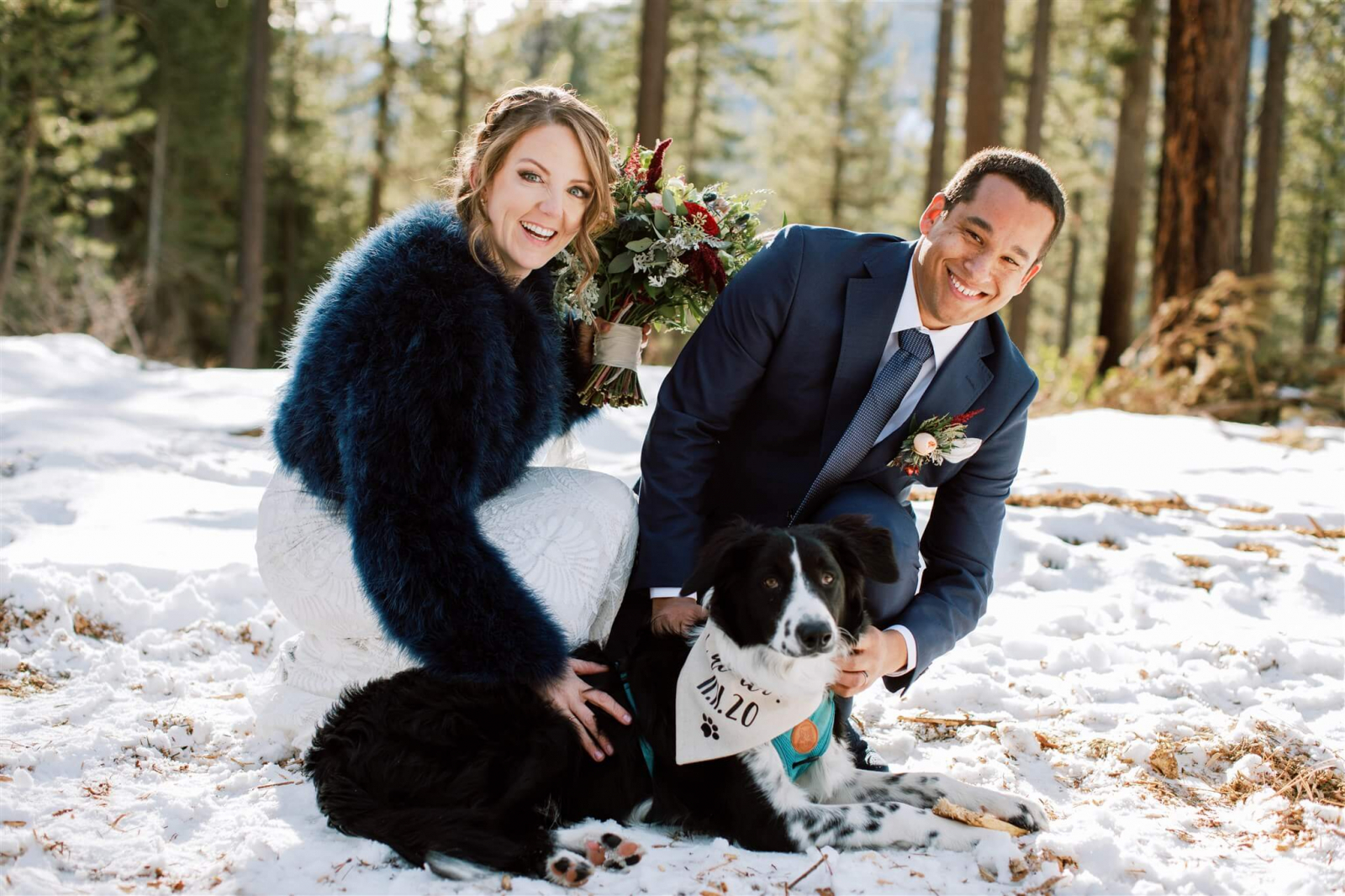 We love so many things about this photo, like the shades of (Tahoe) blue incorporated in Kelly's fur shrug, Marcale's suit, and their Border Collie Marleau's outfit. Also, how did they get Marleau to pose like a pro for the camera?! Check out the duo's snowy micro wedding in Tahoe City, perfectly captured by Ruthanne Z.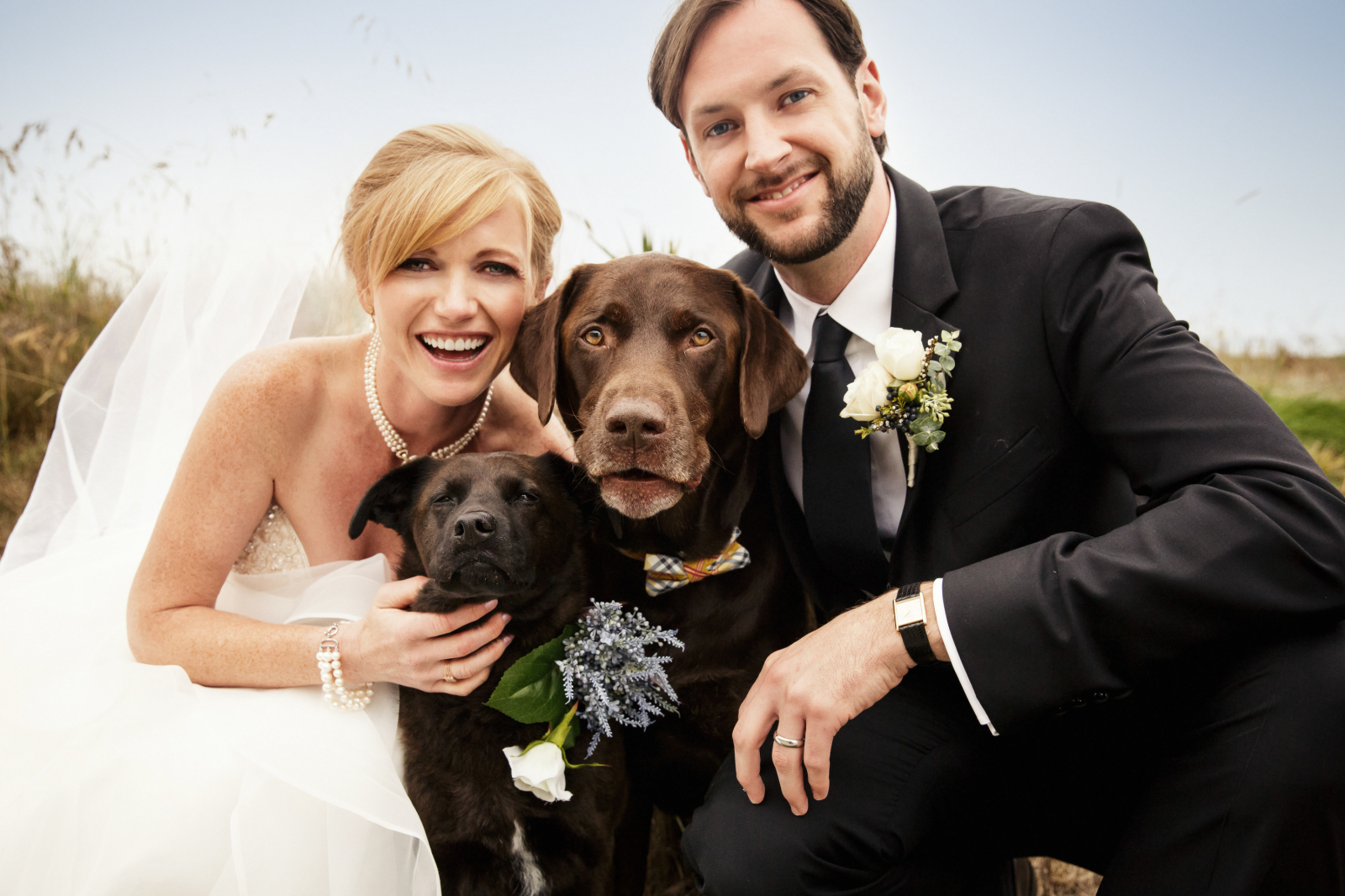 What's better than having one dog at your wedding? Having two dogs at your wedding, of course! Catherine Hall from Catherine Hall Studios captured this picture-perfect moment between Maia, Todd, and their fur babies, Hershey and Cooper. Don't they just look super chuffed that their paw parents asked them to serve as maid of honor and best man at their stunning Ritz Carlton wedding?!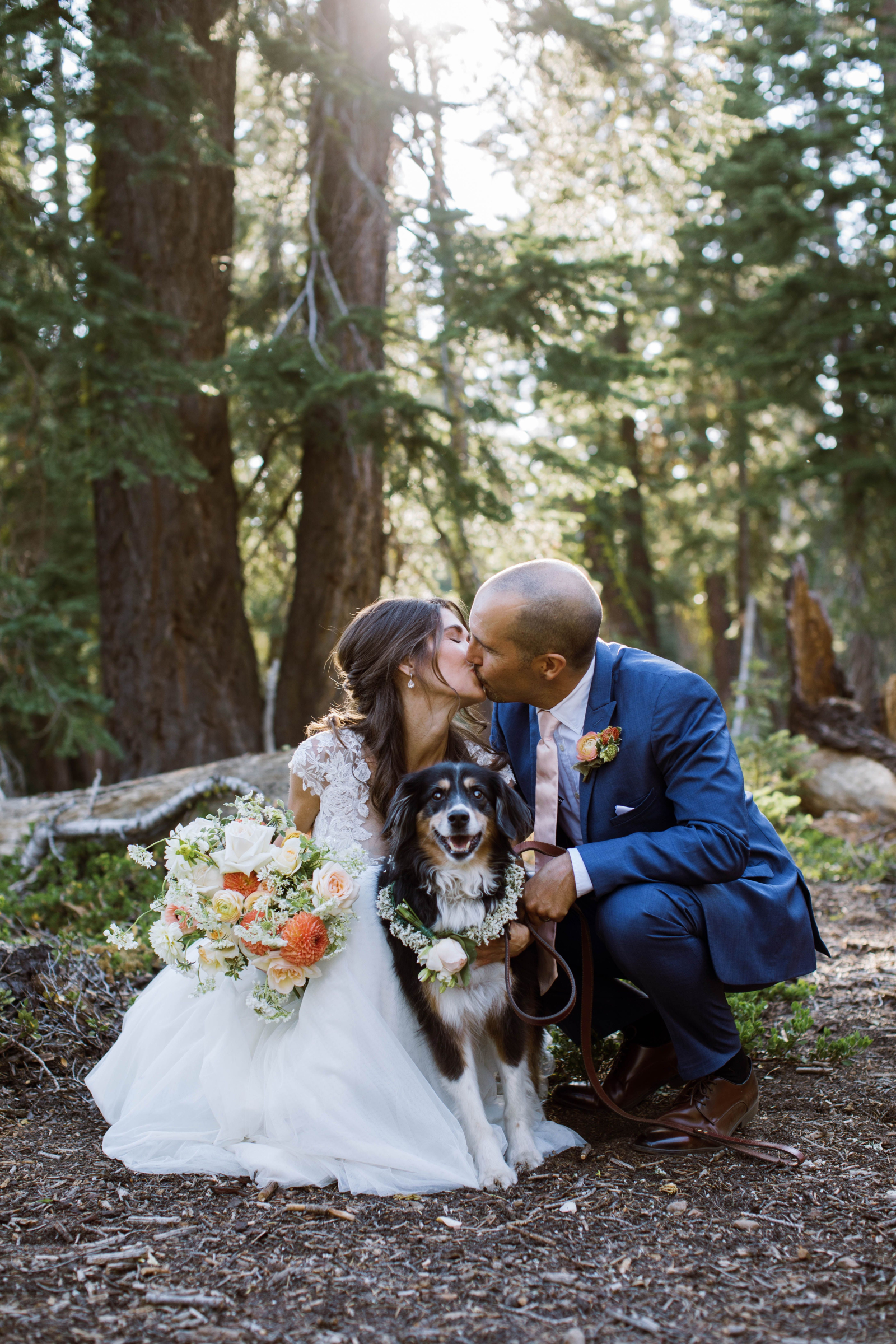 Seeing that Maryrose, Paul, and their beloved canine companion Penny are quite the outdoorsy bunch, it was only fitting for them to exchange vows in the most beautiful place on earth! Can't you just feel the love between these three?!
Next week we're revisiting some of our favorite wedding dresses of 2021. And believe us you want to stay tuned for this one!