With the help of the planning and design pros at Scott Corridan Design, Lacy Anne and Jon hosted a contemporary fête that exuded rustic, organic elegance.

While the natural beauty of Matis Camp's mountainous landscape served as the centerpiece for the ceremony, Lacy Anne and Jon's vision reigned supreme during the reception. Large lounge areas, bistro lights and bohemian elements were key in creating the intimate, natural and modern feel the couple was after.
"We were really inspired by being outdoors and the beauty of the natural setting around us. We were going for a sort of romantic rustic elegance, and kept our color scheme pretty soft and neutral with whites, greys, and tan." Lacy Anne says of their wedding inspiration.
Be sure to scroll their entire, gorgeous gallery from The Edges below.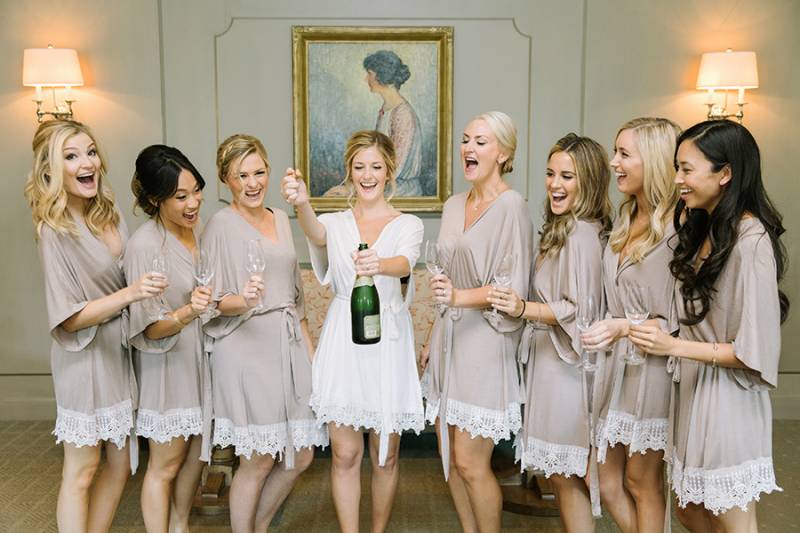 From the couple:
"We chose to get married at Martis Camp because it holds a very special place in both of our hearts. My parents have a home there and after several trips together, we knew this would be the perfect place to say, "I do!" The setting truly speaks for itself - the mountains, the trees and the spaces where we held the ceremony and reception are spectacular and very unique. We were really inspired by being outdoors and the beauty of the natural setting around us. We were going for a sort of romantic rustic elegance, and kept our color scheme pretty soft and neutral with whites, greys, tan, etc. We also really liked the idea of mixing and matching - some of our tables were round with table clothes and others were long farm tables with a macrame runner, we had a few different arrangements for flowers, a perfectly imperfect web of string lights, etc. Our amazing planners at Scott Corridan Design even created an incredible lounge area centered around a fire pit with couches, wood tables, really cool lighting and candles, and bookshelves with a few other decorative elements. Honestly, we trusted the SCD team completely and we didn't quite know what to expect on the day of. We were blown away! It was so dreamy and more than I could have ever imagined. The reception was held in front of the Family Barn at the outdoor amphitheater, so the band played on the stage. Apple Z was our band and they were awesome - we had a pretty epic dance party. After the reception, we brought the party inside the Family Barn, where there's a bar, basketball court, 2-lane bowling alley, pool table, shuffle board, and arcade games. It was the perfect place to hang after the wedding! Plus, the photos of everyone all dolled up playing basketball and bowling is so much fun to look back on :)"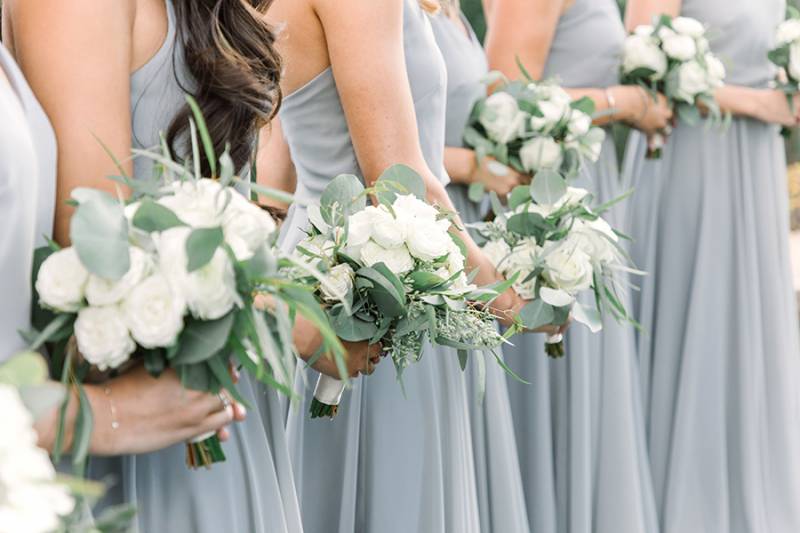 How They Met: "Although we may not have known it at the time, our love story began at USC. We were in the same circle of friends throughout college and our friendship naturally grew over the years. By the end of our senior year in 2011, we were hanging out every day and considered each other best friends. Turns out we were falling in love and we officially started dating after graduation. We made it through a couple years of living cities and even states away from one another, but we eventually moved in together in 2014. Now, with a total of 6 1/2 years together, I can happily say that I married my best friend :)

We planned a little getaway to Newport Beach to enjoy one last weekend before Jon started his MBA program at UCLA Anderson. We grabbed a bite at one of our favorite sandwich shops and spent the day paddle boarding and laying in the sun. We got ready for dinner and then headed to "our spot" on the beach with a bottle of wine to watch the sunset, just like we used to do when Jon lived in Newport. The next thing I knew, he was down on one knee asking me to marry him. Of course, I said [screamed] "yes!" When I looked up, both of our families were walking toward us with flowers and champagne in hand. It was an incredible night filled with lots of smiles and happy tears. We got engaged on September 17, 2016 and started planning our wedding for September 9, 2018 shortly after!"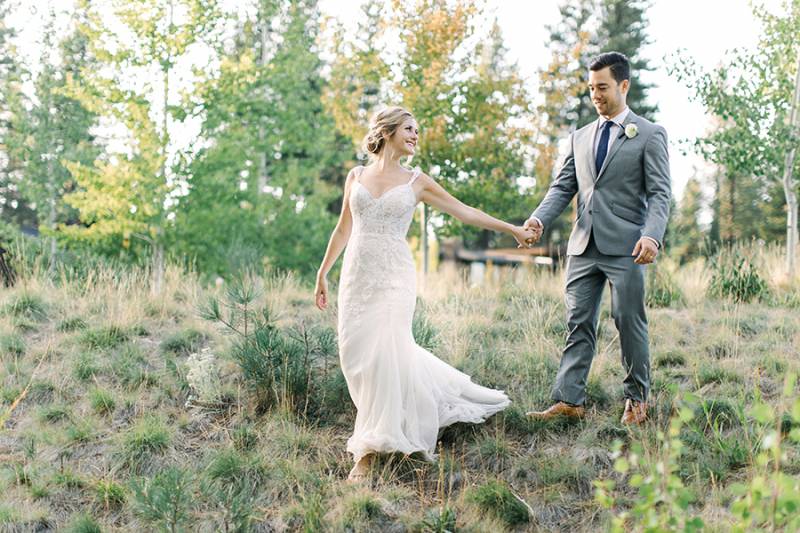 Personal Touches: "Our officiant was Jon's uncle, so it felt very personal. Jon and I also wrote our own vows, which got a little emotional! My 3-year-old nephew Jeffrey was our ring bearer and he is obsessed with cars, so I made a ring bearer car pillow that he carried down the aisle. We bought him a toy car and made a pillow out of the extra fabric from my wedding dress and tied it to the top with our rings. He loved the car but hated the pillow/rings on top and kept asking us to "take off." We told him that once he took the car down to "uncle" (that's what he calls Jon) that he can have his car back and a special treat. So, as soon as he got close to Jon at the end of the aisle, he goes "uncle, take off," and everyone laughed amidst the oohing and aahing. Jon took the rings off, gave him the car and a pack of M&Ms that were stashed in his pocket :) Jeffrey stole the show! Jon's dad and extended family is from Hawaii, so we had a special moment after my dad's speech where Jon's dad gave us leis to signify being an "ohana" now - they also included my parents, as well. One of his family members even brought the leis with them from Hawaii! I wrote all of the escort cards and our guests' names on the menus at their table setting."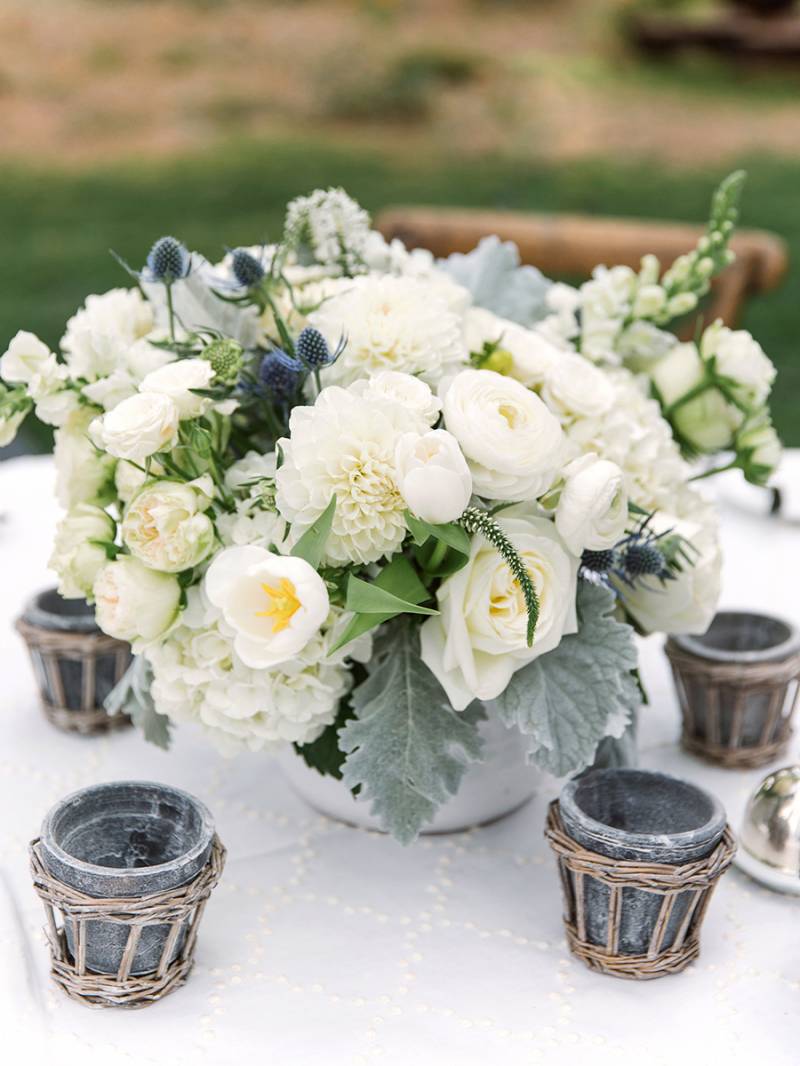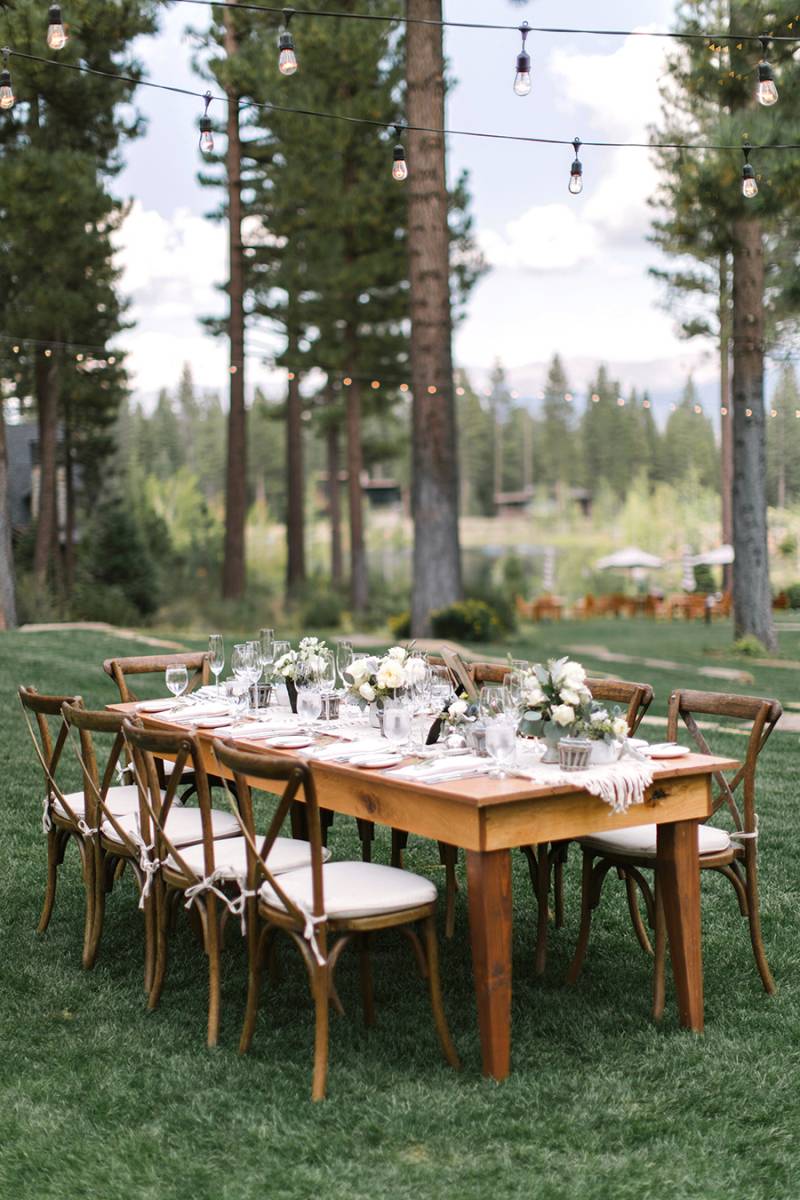 The Dress: "My dress was a flowy silk lace gown by Monique Lhuillier - they describe it as "French embroidered lace and Spanish tulle sheath" gown. My mom and I went dress shopping together and it was the very last dress I put on. The dress felt very light, ethereal and romantic, and had peachy/blush undertones. I opted for a long cathedral veil with matching French lace intermittently placed toward the bottom. When I put it on, it felt just right for the setting and the overall feel of our wedding."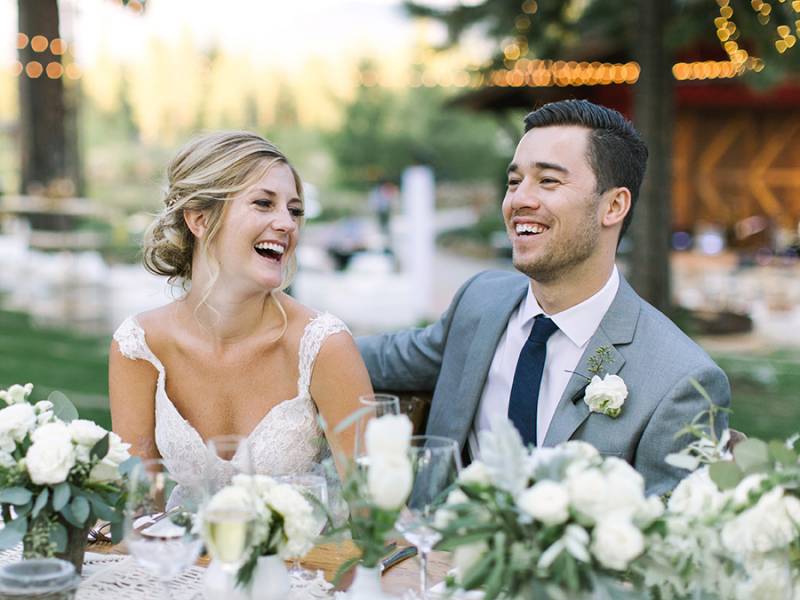 Most Memorable: "It's impossible to pick! At the end of the night, Jon and I looked at each other, sighed, and said "what just happened?!" It was such a blur and it went by so fast. There were so many special moments. I'd have to say the one of the most memorable parts was the moment Jon and I locked eyes when my dad was walking me down the aisle. We didn't do a "first look" or anything, so that was just a surreal moment."