The Hideout is exactly what it sounds like - a place to hideaway in the middle of the High Sierra. But's also so much more than that! The Hideout boasts incredible views, a venue where couples and their guests can celebrate for the entire week of their wedding in the woods, and a stunning mountain lodge. Kelly and Aaron love the outdoors so The Hideout was naturally the ideal location for their wedding. The couple and their guests camped on the property and explored the beautiful mountains surrounding The Hideout throughout their wedding week. They planned fun activities including Wedding Olympics and morning yoga throughout the week.
Charleton Churchill captured the wedding and Blue Sky Events planned this spectacular day. Aimee from Blue Sky Events also shared with us a little more about Kelly and Aaron and their handmade touches for their wedding day. We cannot get over how amazing these photos are and hope you enjoy them too!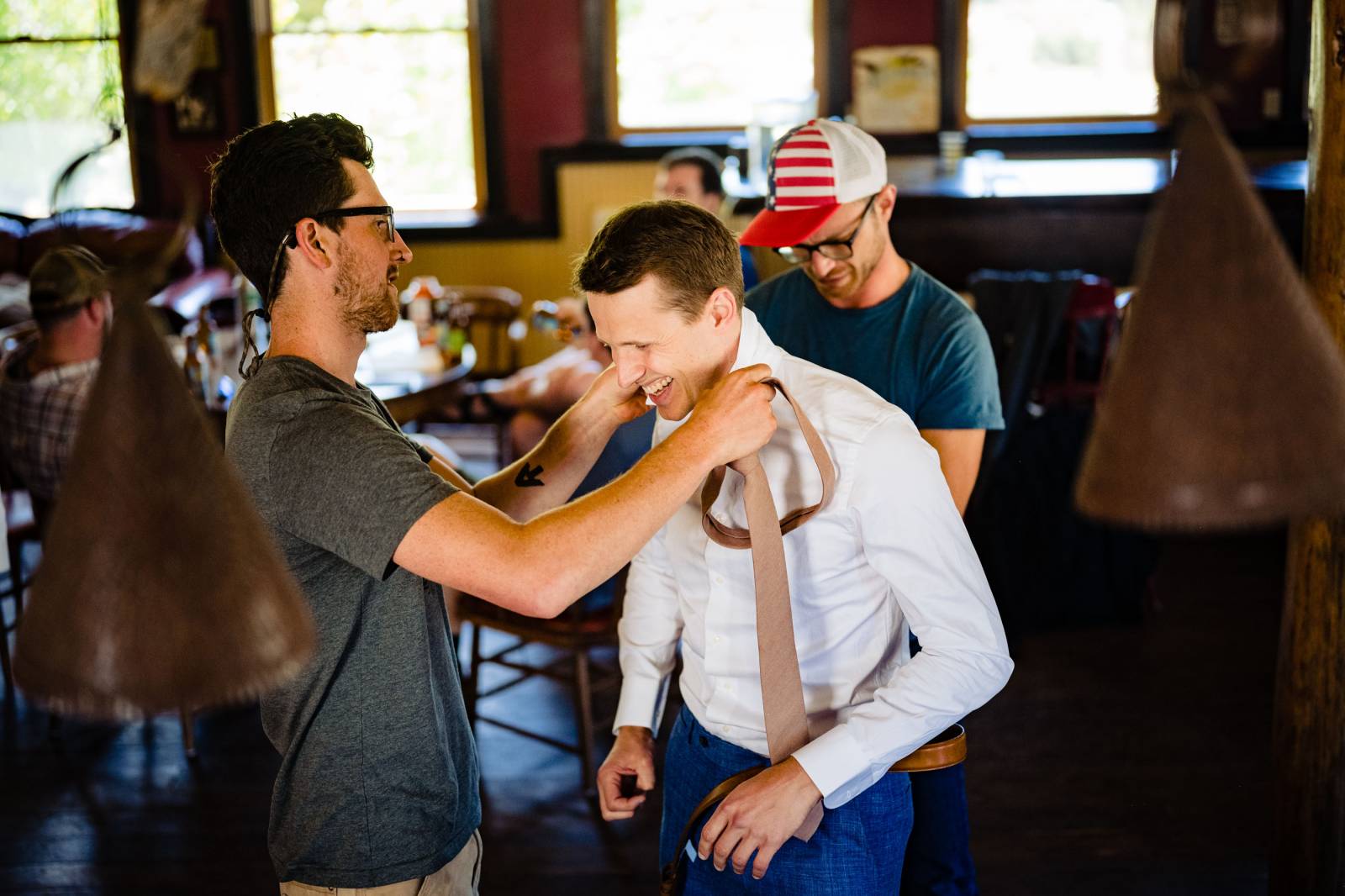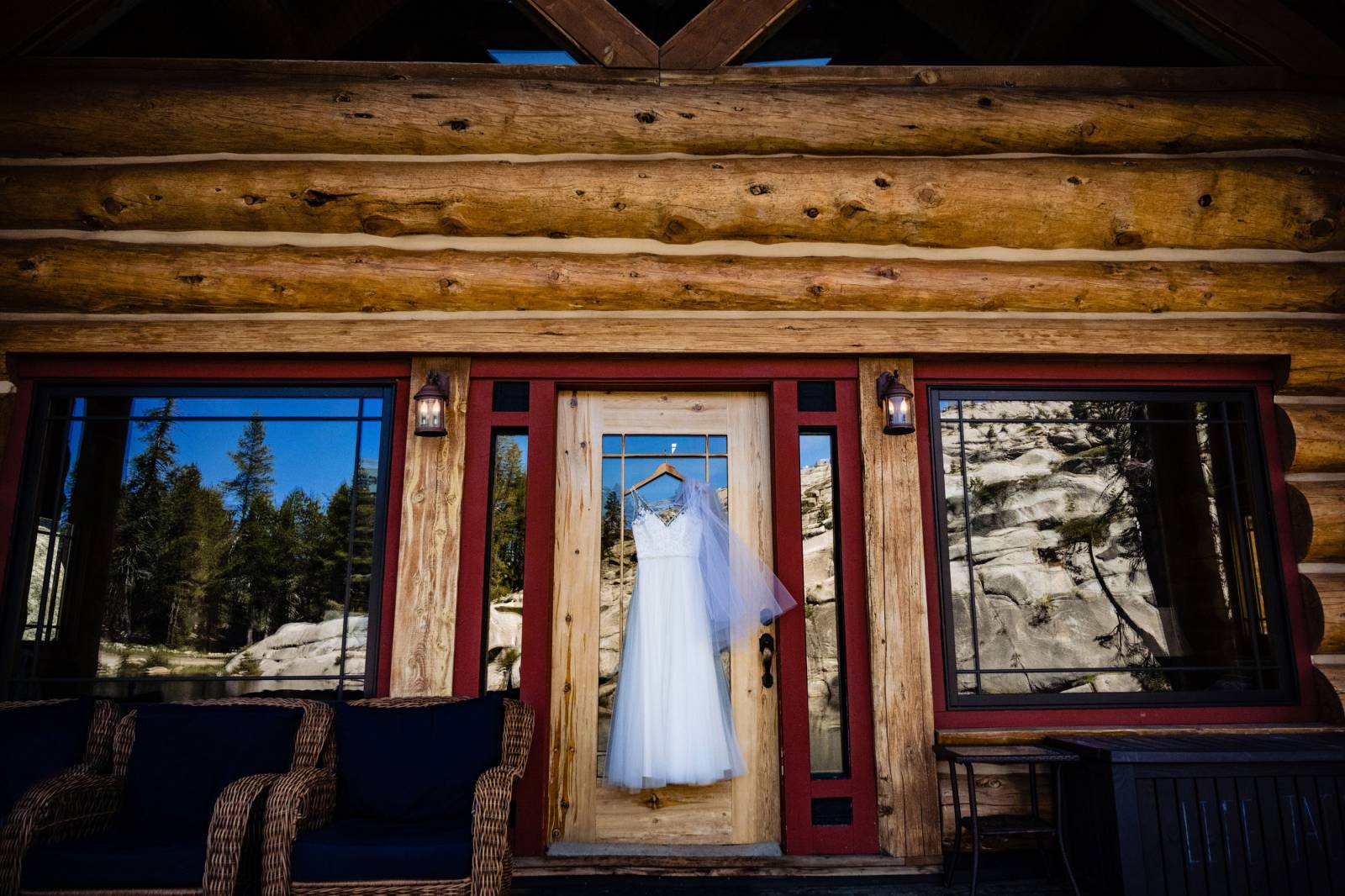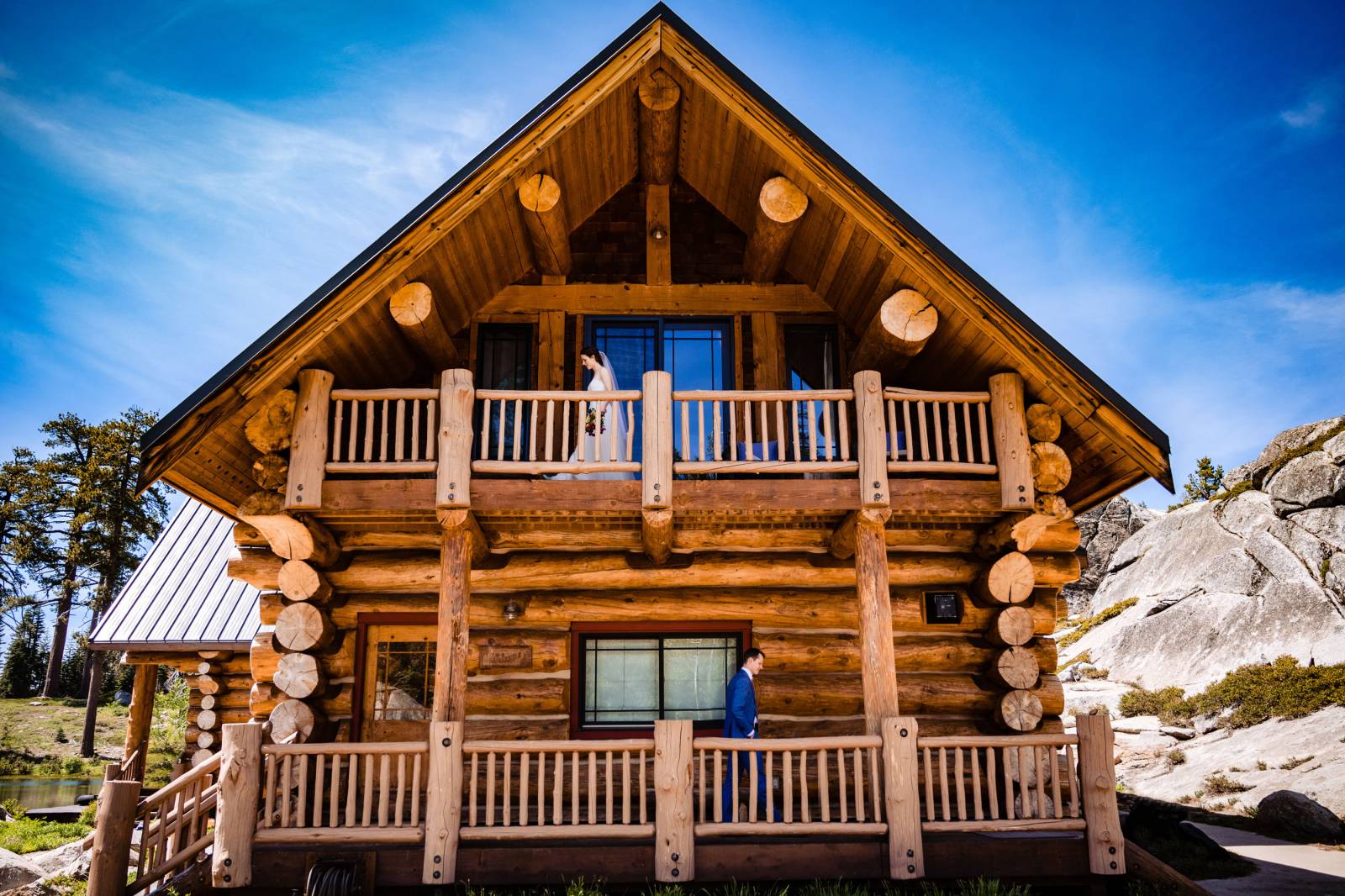 Aimee shared with us what a lovely couple Kelly and Aaron are and how their family pitched in to make their wedding day special. "My favorite part about Kelly and Aaron's wedding was all the support they received on their wedding day. While Kelly and Aaron did most of the pre-planning themselves, everyone seemed to pitch in one way or the other on their wedding weekend. Aaron's mom designed all the flowers and centerpieces. Kelly's brother's band performed at their ceremony, cocktail hour, and reception. Their friends assisted in setting up all the tableware and a friend came all the way down from Alaska to officiate their wedding. It was so great to witness the love and fun everyone was sharing, and to see Kelly and Aaron surrounded by such supportive friends and family."