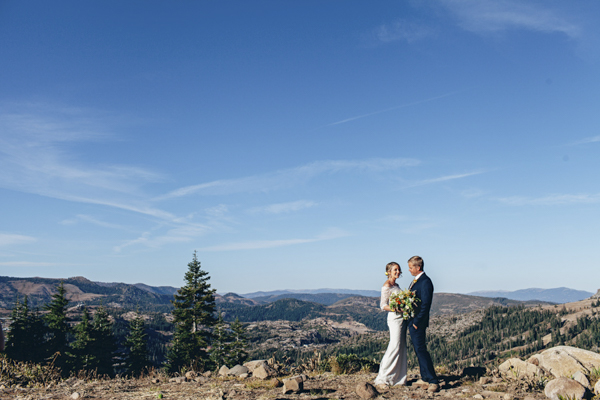 Mag & B Photography
Nestled high in the beautiful Sierra Nevada Mountains near Lake Tahoe, Sugar Bowl's historic Lodge serves up a unique setting where the resort grounds can be all yours for an unforgettable wedding.
Sugar Bowl Resort
is known world-wide for its picturesque setting, imaginative menus, gourmet food and beautiful presentations.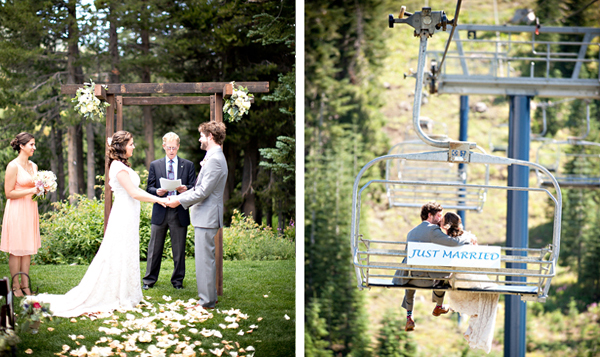 Gina Munda
The Village Lodge located in the heart of
Sugar Bowl
is the perfect spot for a weekend destination wedding. A rehearsal dinner can be held on our deck, lawn or located indoors in our newly remodeled Belt Room Bar or private dining room. Whether you have a smaller group of 100 or a larger party of up to 300 we are sure to have a package that fits your every need. You also have the option of renting our beautiful private lake for the day and inviting all of your family and friends to join you as you bask in the sun on the shores of Lake Mary, splash in the water and have use of a number of fun lake toys. A simple BBQ meal or a fine plated option can be served at the time of your choice for dinner.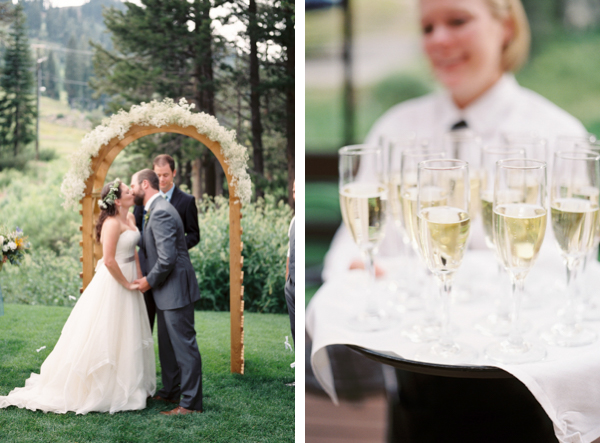 Laura Nelson Photography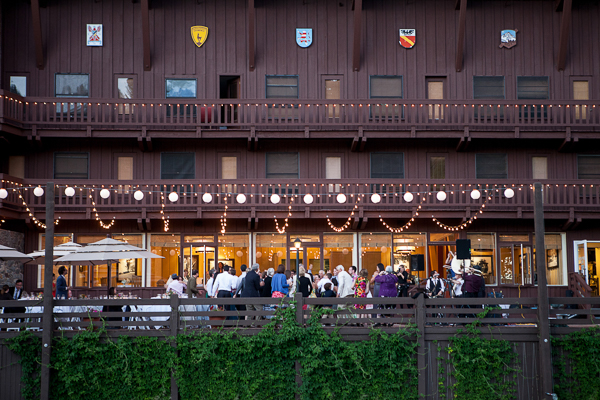 Maya Myers Photography
The Village Lodge Lawn is an enchanting location for a wedding ceremony with stunning mountain and forest views. Following your ceremony your guests will ride the Disney express chair lift to the top of the mountain to
Sugar Bowl's
famous Sun Deck, where they will be greeted with delicious appetizers and cocktails. The Village Lodge Deck offers all you need and more for your dream reception; a beautiful light canopy, lush flowers surrounding the deck, and plenty of space to set up all of your wedding items that will make your day truly unique. Dine, dance and celebrate in a stunning alpine glow as the sun sets behind the mountains. With rooms for 80 people in the Lodge and more housing options available on-site and nearby, you're sure to accommodate everyone comfortably for your special day.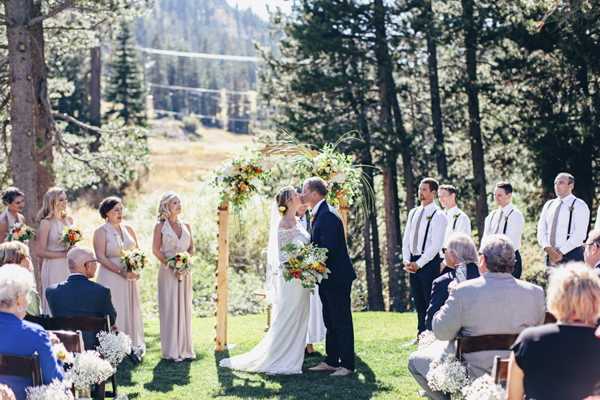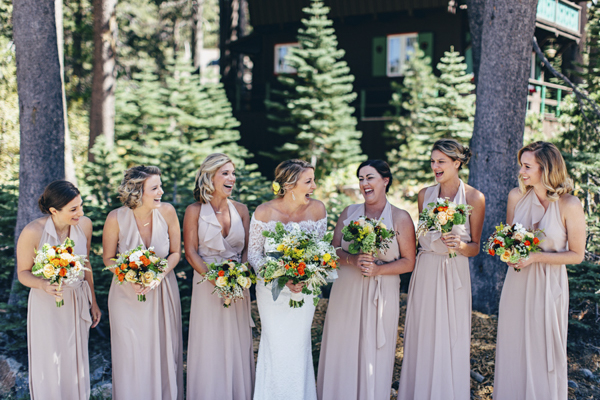 Mag & B Photography
Sugar Bowl's Lake Mary
venue offers a private Lake setting for the couple that would like to have a one day celebration. This venue is ideal for smaller groups of 30 and can accommodate as many as 120 of your closest friends and family. The deck overlooking Lake Mary is the ultimate setting for your wedding ceremony with gorgeous views of the lake and surrounding mountain peaks. Your cocktail hour will be spread throughout the setting where guests can mingle on the sandy beach, hang out by the bar or play horse shoes and other fun outdoor games.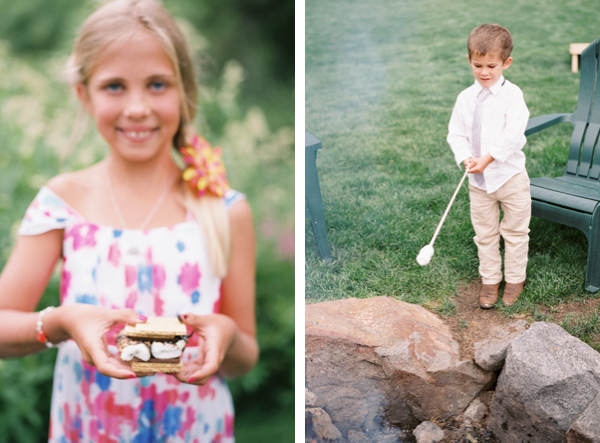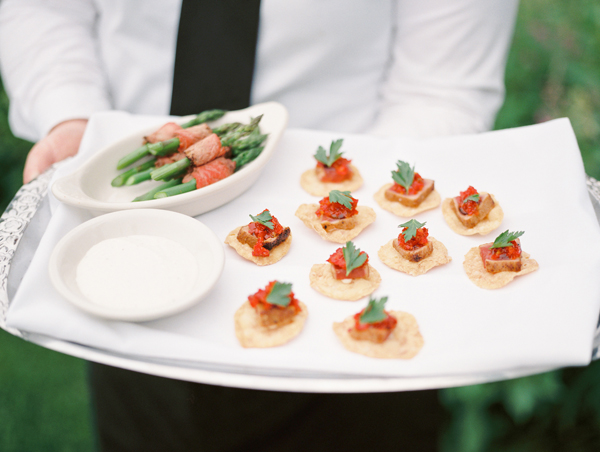 Laura Nelson Photography
The Reception will follow on our lush lawn and patio with custom menu options sure to satisfy everyone's needs. Spend the night celebrating under the bright Sierra stars and dancing the night away on our deck with a beautiful light canopy. Lake Mary is a one of a kind venue that you will not believe until you see it with your own eyes. Hosts and guests at stand-alone Lake Mary events are accommodated off-site, and there are several great nearby locations. Shuttles are easily arranged in order to transport everyone to and from their destination.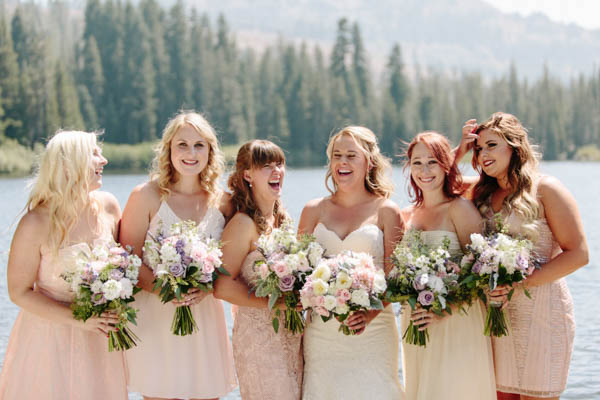 Lyndsay Undseth Photography
Our on-site Wedding Coordinator will provide personalized and professional service, complete with passionate attention to detail, ensuring all of your wedding wishes come true. Whether you choose to spend a weekend enjoying the historic Village Lodge and the other amazing amenities at Sugar Bowl or celebrate just for the day at Lake Mary, the friendly and experienced Sugar Bowl staff will work with you to make sure your wedding day is uniquely yours, and utterly unforgettable.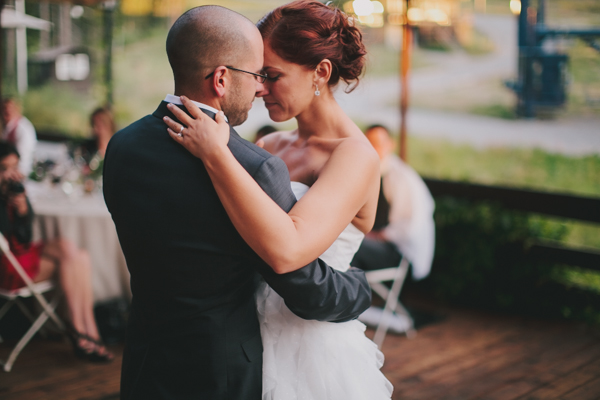 Jake and Necia Photography