We cannot get enough of the unique aspects of this intimate Truckee wedding. Everything from the bride's gold dress to the bold color palate of pinks and oranges make this wedding straight out of a fairy-tail. The bride, Lacey, is a designer and brought her professional expertise to almost every detail of the wedding, from the boutonnieres to the handmade lace tablecloths to the headpieces. Photos were taken by the oh-so-talented Eric Asistin Photography, and the bride tells the details of their day below: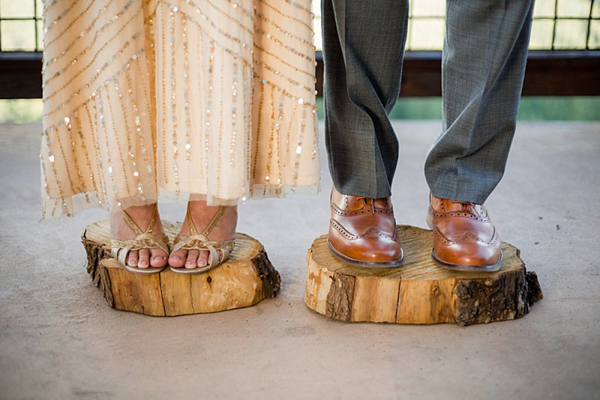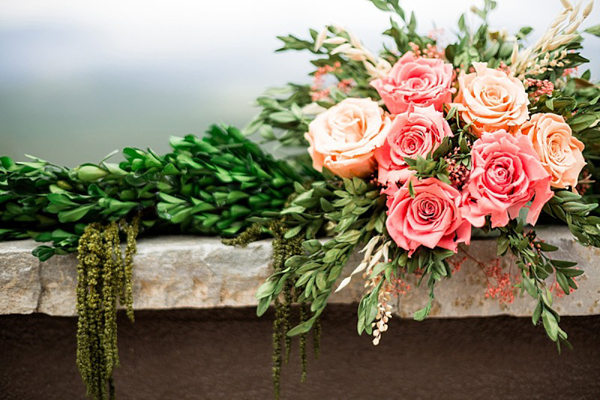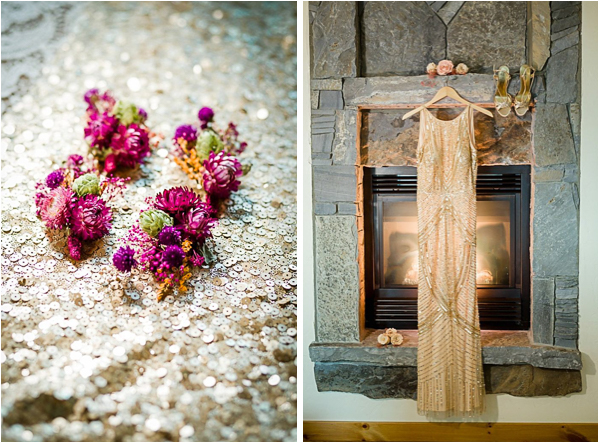 We both agreed we wanted to be married in nature and wanted to house our families at the same location we had the wedding. We don't get to spend a lot of time with our loved ones as we all live on opposite sides of the country so having everyone together in a home like environment for 2 days was very important to us. We looked everywhere for the right location, finally deciding on Truckee, as it was a location we love visiting in the winter.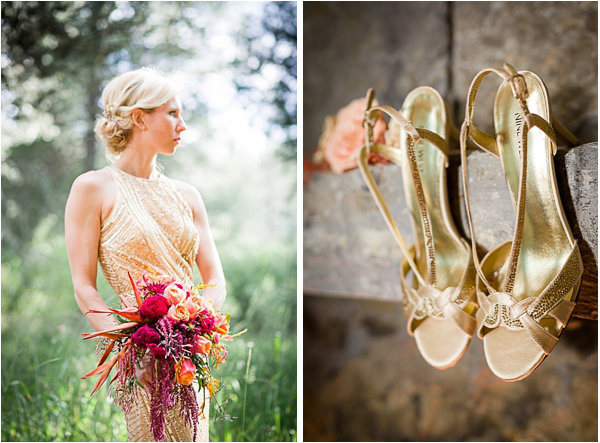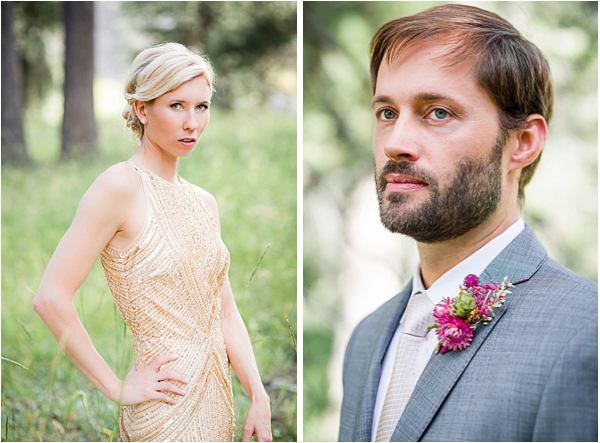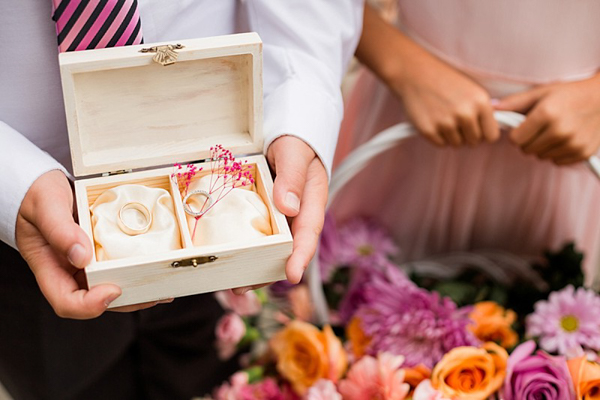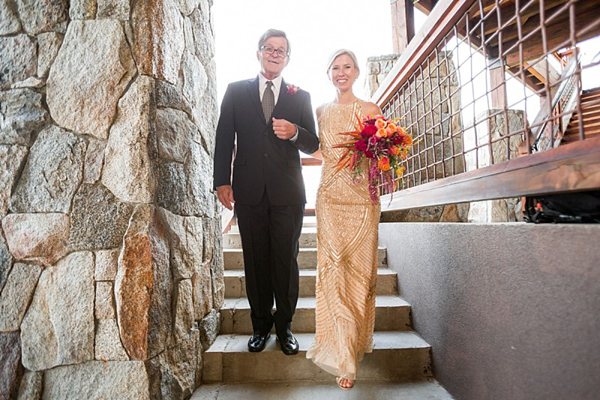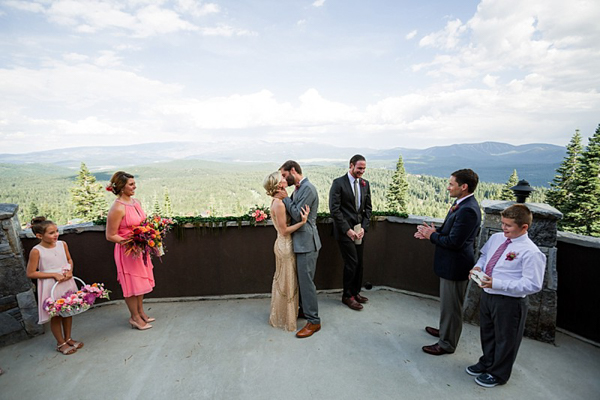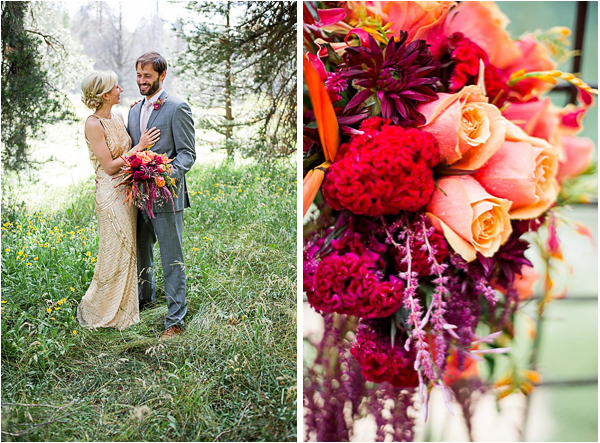 The entire reception was heartfelt and full of laughter. The speeches our families and friends gave are memories we'll carry with us for a lifetime.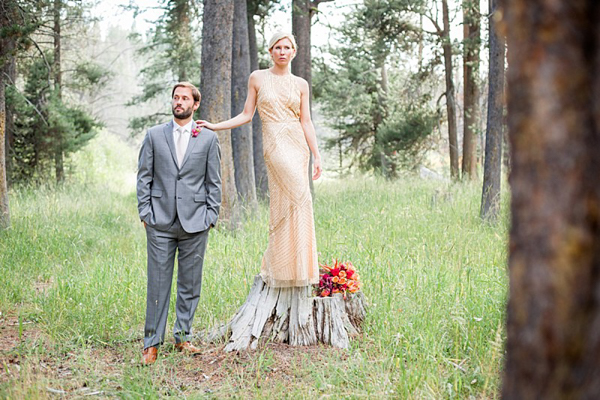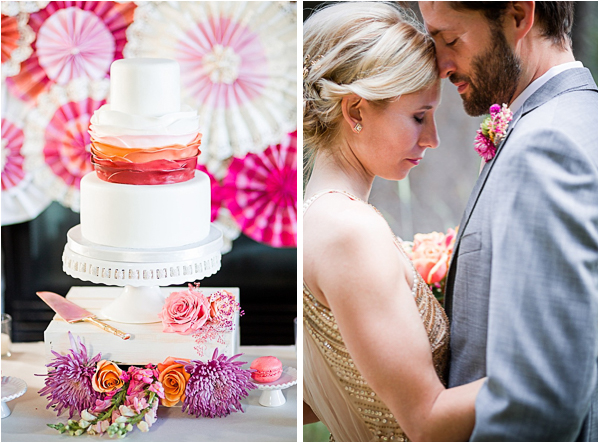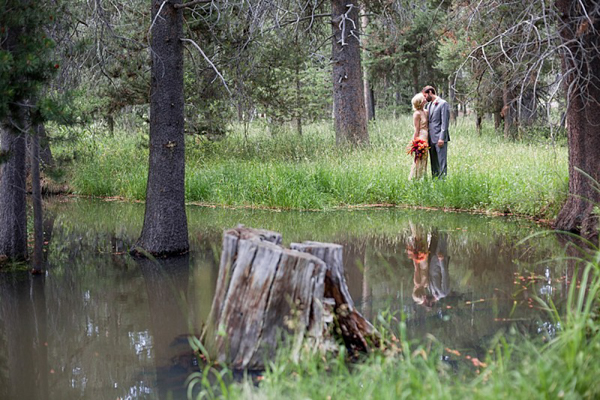 I (the bride) created almost all of the decor for the wedding, save the "LOVE" sign and glassware! From dip dying the napkins and making the boutonnieres, hand making the lace table cloth for the dessert table, the wedding party's bouquets, and of course, my headpiece designed under my label: "Straight-Laced"The most memorable project for both of us was water coloring all of the name cards.We're both artists so it was a fun co-project we made up as we went along. Chris has an amazing eye for abstract art, so I followed his lead.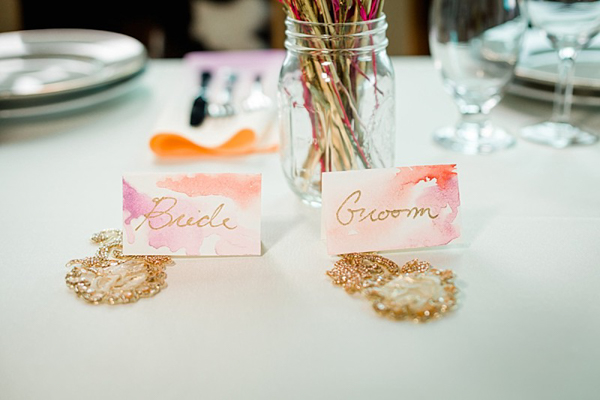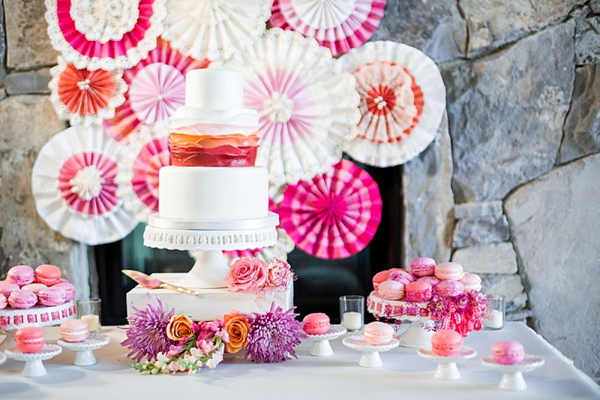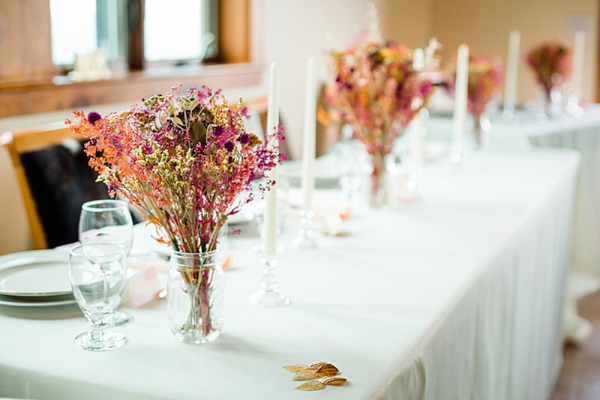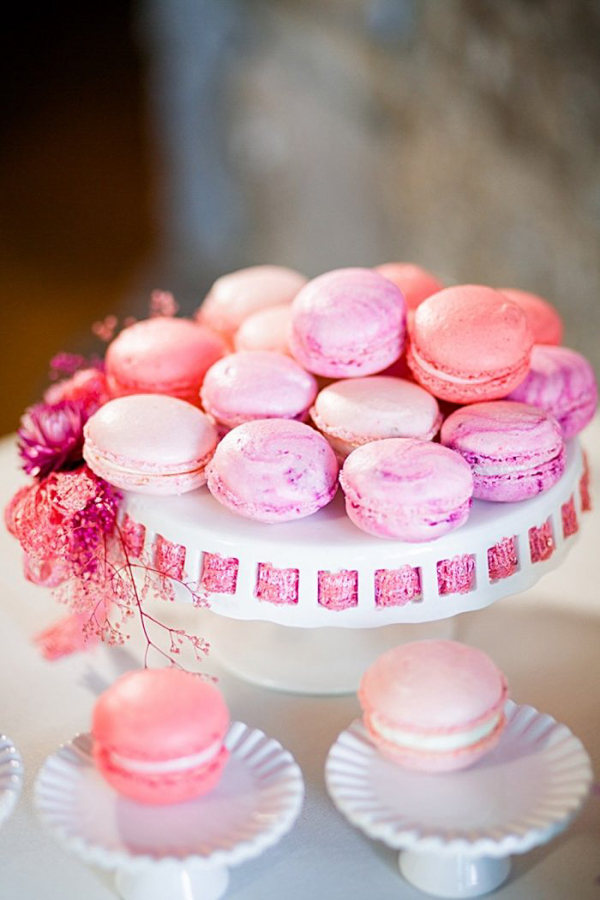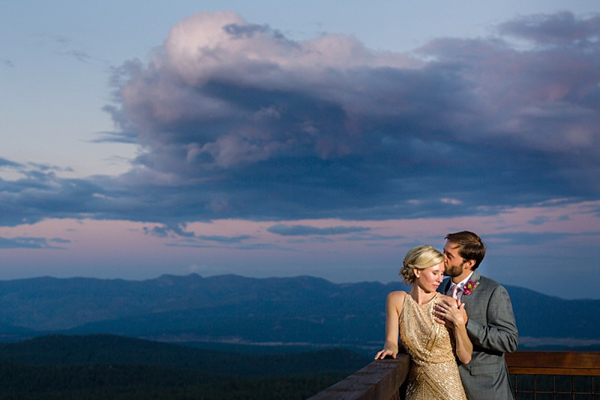 My best advice is to not give up on what you're looking for and don't let anyone talk you into wedding details that don't feel like you as a couple.