Chevron makes me weak in the knees. There, I've said it. Like almost every other woman on the planet, the bold look of a chevron pattern steals my heart every time. And chevron in a cheery yellow and white print is everything I love about the modern pattern - bold but still neutral, the perfect complementing palette to a summer wedding!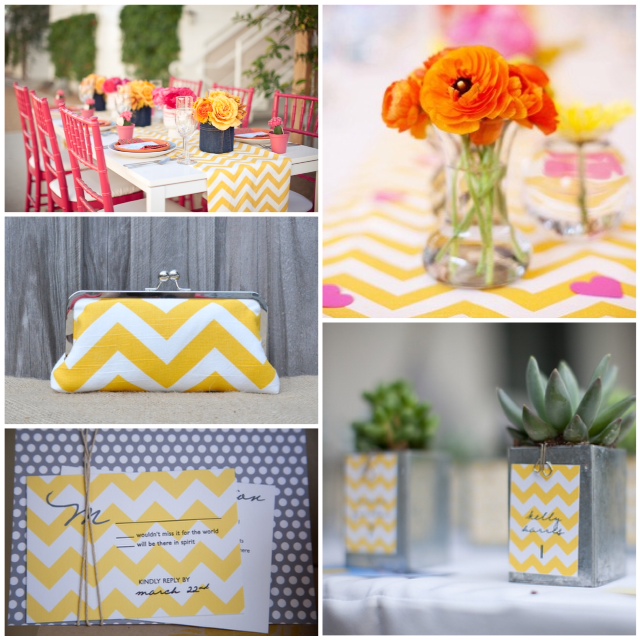 First Row:
Gabriel Ryan Photographers
via
Jesi Haack Wedding Blog
|
Jodi Miller Photography
via
Southern Weddings
Second Row:
Oatmeal Lace Design
|
Yes, Please
Third Row:
erin hearts court
via
Yes, Please

Lexi is the Editor of a Lifestyle blog:
Glitter & Pearls
and a Weddings + Events blog:
Glitter Weddings
. She's a part-time lawyer, part-time blogger, full-time wedding + fashion obsessive.