Couples generally carefully weigh their options when settling on wedding colors. There are so many colors and combinations to choose from that narrowing them down can be hard to do. And so many colors that work well with the blue sky and water that Lake Tahoe offers. What many people donít realize is that there is a psychology behind choosing a coupleís wedding colors. Colors have an amazing ability to evoke strong psychological responses and can affect both moods and emotions so you may want to think about what you are communicating through your wedding color palette. Every color has a certain meaning to it and these meanings can help couples decide what they want their wedding couples to be. For example, the color red represents power. This is a color often chosen by brides who are bold, daring and not afraid to show off. Red exudes confidence and energy some people do find the color to be intimidating.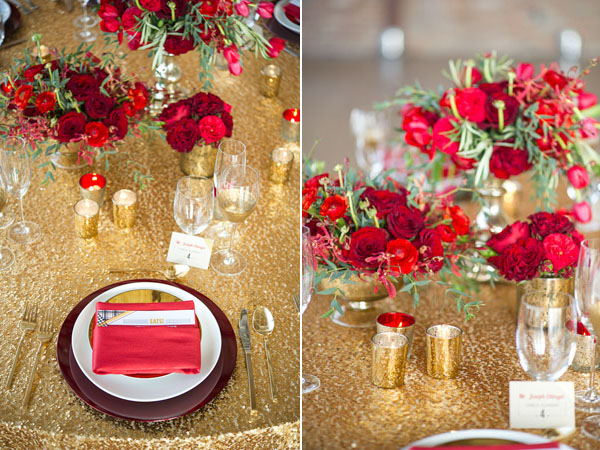 Brooklyn Bride
The color green is said to represent both tranquility and balance. Many couples find this relaxing on their wedding day since the day can sometimes cause them to feel overwhelmed. However, this color has also come to be associated with envy and a general sense of being unlucky, causing other couples to avoid the color in their wedding planning.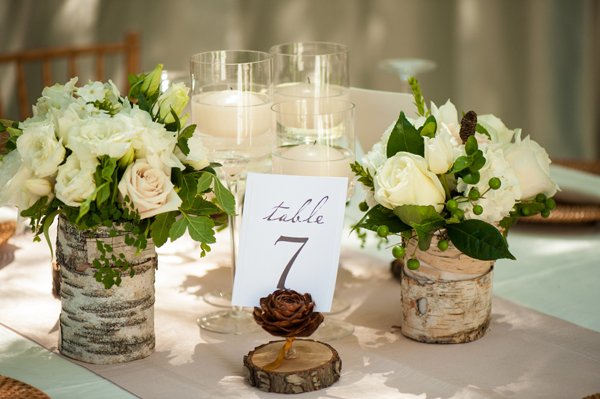 Design : One Fine Day Events | Photography : Theilen Photography
Violet is a color that is appealing to couples who may be slightly introverted. It is often the preferred color of loners, not necessarily making it an ideal wedding color. On the plus side, violet represents a highly spirited person as well, which some couples do find appealing.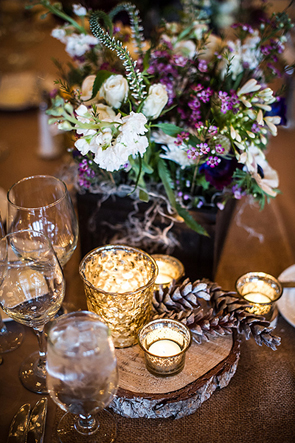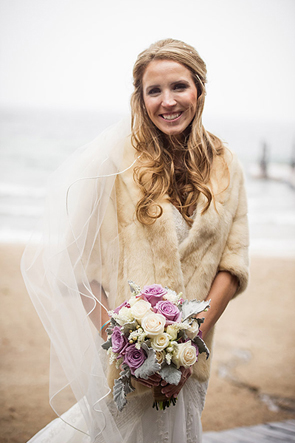 Theilen Photography
Blue is a common color at weddings if for no other reason than that there are so many different shades of it and each shade represents something different. For example, pale blue implies a gentle person who often reflects on their words and actions and the words and actions of those around them. Brides with a sensitive soul often prefer pale blue as their wedding color. Navy blue is popular with brides who exert authority and strength. When a bride chooses Navy blue as her wedding color she is making a statement that she is a strong woman in charge of her future. Though some shades of blue are considered by some people to represent being unfriendly when blue and yellow or red are a coupleís wedding colors a feeling of friendliness and kindness is still invoked.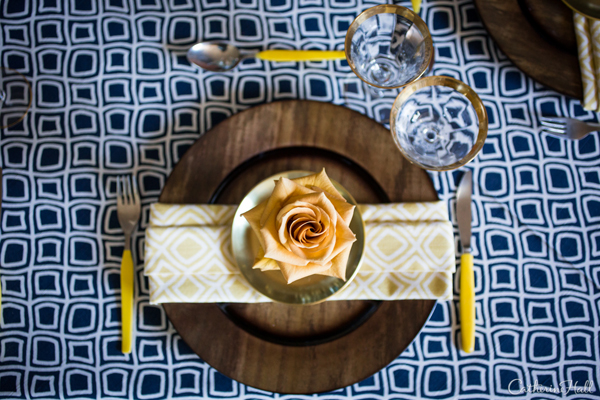 Design : One Fine Day Events | Photography : Catherine Hall Studios
Speaking of yellow, this is a popular color for summertime weddings where the bride is very outgoing and social. Choosing yellow as a wedding color is a sign of healthy self -esteem, something that every smart couple has.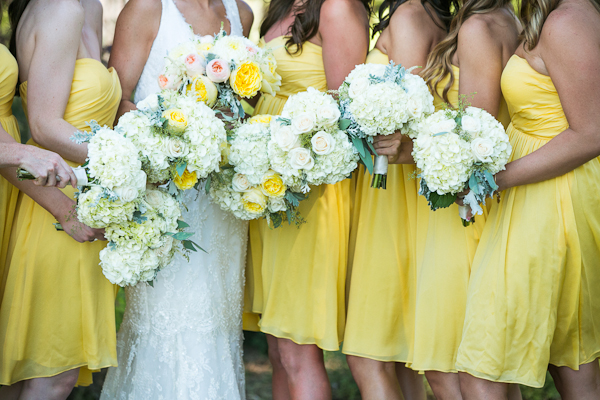 Anita Martin Photography