A widely published and well acclaimed photographer, TUV vendor Catherine Hall has worked up a list of her top do's and don'ts for all you TUV blog viewers out there. Read, learn, and enjoy the eye-candy!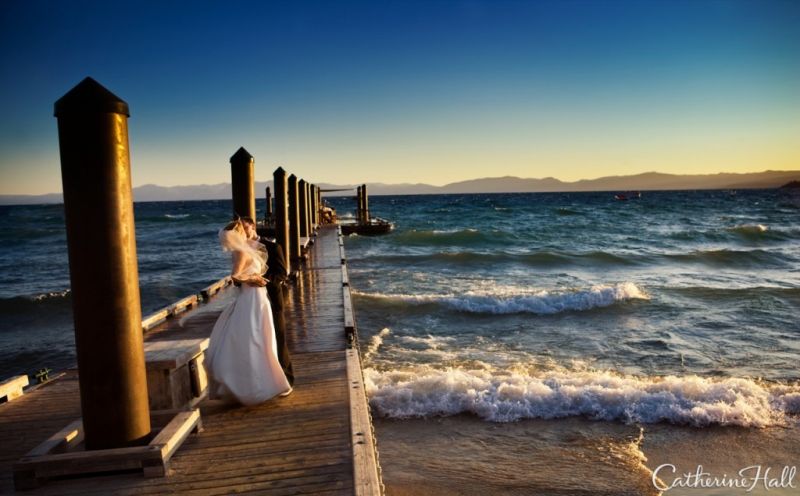 1|Sunscreen is your friend Apply it on your groom. Don't assume he will remember- they never do!
2|Be open-minded You may begin your dress journey with the "perfect dress" in your mind -- and that "perfect dress" may not be perfect for your body type. For example, if you love your décolletage, shoulders and arms, then a strapless dress is great! However, if these are your "problem" areas, their is a better suited style of dress out there for you.
3|Engagement sessions aren't just about great photos This will allow you to get comfortable with your photographer and in front of the lens. You can also review the images and see things you may do that you like or dislike. Having this prior knowledge, you can modify your wedding day postures.
4|Get your do up! A professional make-up and hair stylist will know how to make you look your best and style you in a way that is flattering in front of the camera.
5|Communication is key. Tell your photographer the areas you are insecure about and those you are most proud of. This will help her better understand how to accentuate or downplay certain areas while considering the aesthetic of the entire photograph.
6|Wedding coordinators make everything better. They ensure that you have the best team of professionals that will take care of every detail and allow you to look and be at your best.
7|Photography takes time It is all right to buck tradition and see your groom before the ceremony if it will give you time for photos and more time with your guests. Having a coordinator will make sure that you have time to enjoy a full wedding day experience - you can have your cake and eat it too.
8|Take advantage of the golden hour Consider light when planning your wedding. Make sure you have time to step away for photos during the famous golden hour. The more beautiful the light, the more beautiful you will look in your wedding photographs.
9|Relax! The more comfortable and confident you are in your own skin... the better the photos!
10|Hire an exceptional photographer Great, experienced photographers have many tricks of the trade in their arsenal that will ensure you look your best.