We came across a great eco-friendly invitation company,
Bloomin' Invites
, and I thought I would fill you in on all this company has to offer. What a great idea; send your guests a lovely invitation that will grow into a beautiful bouquet!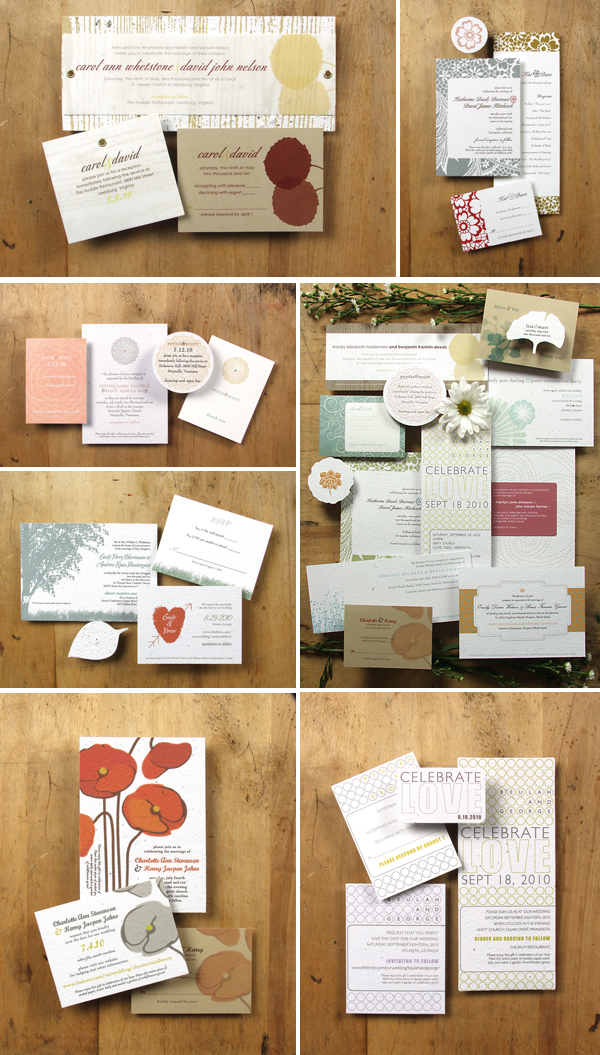 From Bloomin':
Bloomin' Seed Paper Wedding Invitations
are the perfect way to announce your unique, Earth-friendly wedding. Each of our designs feature the richly-textured beauty of our signature paper—handmade with an infusion of wildflower seeds. When planted, the invitations bloom into a vibrant garden of wildflowers to remind people of your special day year after year! We produce invitation suites with the most environmentally-friendly methods possible. Each sheet is handcrafted in our solar-powered facilities in Boulder, Colorado from 100% recycled, post-consumer paper and embedded with wildflower seeds. We print our seed paper with natural biodegradable inks that won't compromise the seed's ability to grow. Plantable seed paper will make a lasting impression on your guests, and show your commitment to each other and to the planet - let your love grow with Bloomin' Wedding Invitations!