The styles have arrived! We asked our resident Tahoe Unveiled bridal expert,
Michelle from Swoon Bridal
, for the new year's latest tips and trends in bridesmaid fashion, enjoy!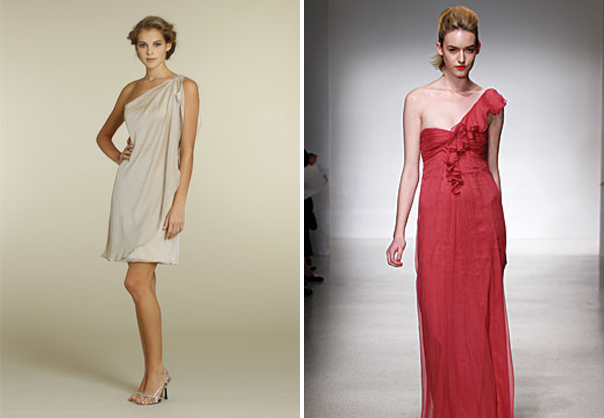 What Styles and trends did the designers release? There has never been a better time to be a bridesmaid. Really, the bridesmaid dresses get cuter and more flavorful every season. In the 2012 collections, short dresses still reign supreme. The styles are light and whimsical and feminine. Some of the trends include one-shoulder dresses (which work well on many bodies), prints (for the daring bride), and punchy details like large flowers or sashes.
How do these dresses differentiate from last years?
Bridesmaid dresses have gotten more flirty and fun. There is less of a desire to let their dresses fade into the background. Both maids and brides want something fun and fashionable and so the designers have gone more toward creating party dresses for bridesmaids, which is a fun direction for everyone.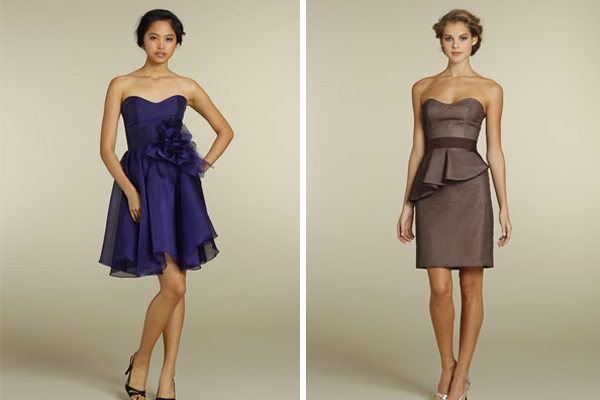 What dresses do you feel will be the most popular this year?
We love
Amsale's
bridesmaid dresses. The chiffon pieces she does are just dreamy and great for Tahoe weddings. They are chic and comfortable and so flattering. We've looked at a lot of bridesmaid dresses and these still remain our fav because they are so sophisticated and romantic. We are having an
Amsale bridesmaid trunk show
February 10 & 11. We will be taking appointments in one hour slots to come in and see her newest collection.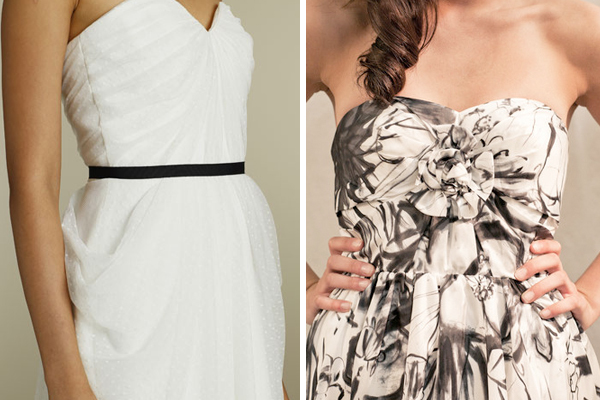 Were there any new fabulous dress accessories debuted?
Sashes have been a big trend for brides for a few seasons and there was some play with sashes for bridesmaids. Designers know that a lot of brides are introducing interesting jewelry or fun shoes to put their own stamp on their bridal parties and so there really weren't a lot of notable accessory trends for bridesmaids--just super fun and fresh dresses that should be crowd pleasers. *Thanks for all the great tips Michelle; if you would like to see Swoon's entire 2012 collection, visit their
store
!