Though it may seem a bit contrary to the traditional wedding cake route, the latest look in wedding cakes, the unfrosted layered wedding cake, is not all that unusual after all. The unfrosted cake, while of course, still so amazingly yummy, is something different, and it can still be easily decorated with pretty blooms and fresh fruit. The cake also looks a bit rustic and funky ... a few of my favorite things!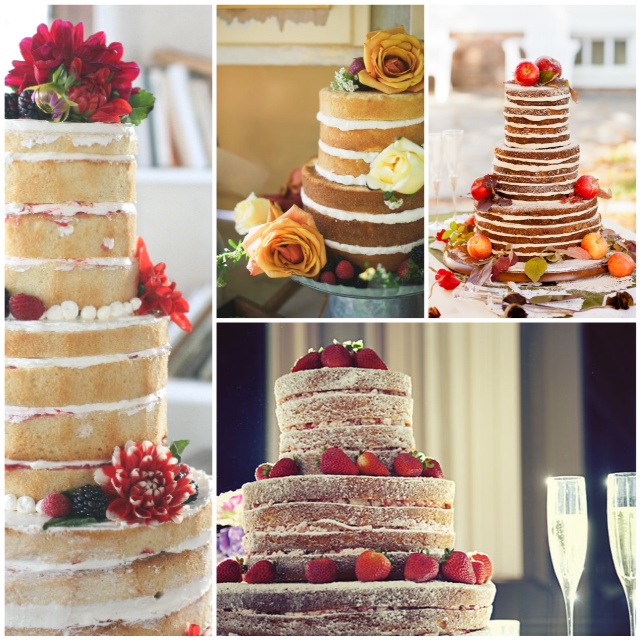 First Row:
Creative Edge Parties
via
Always a Blogsmaid
|
Sarah McKenzie Photography
via
Style Me Pretty
|
Natalie Bell Photography
via
The Cake Blog
Second Row:
Abigail Seymour Photography
via
Style Me Pretty

Lexi is the Editor of a Lifestyle blog:
Glitter & Pearls
and a Weddings + Events blog:
Glitter Weddings
. She's a part-time lawyer, part-time blogger, full-time wedding + fashion obsessive.