Flowers
are a huge part of the decision-making process when it comes to putting together the wedding you always dreamed of. But the bouquet, that's the sole bunch of flowers that is most widely celebrated and photographed. Your bouquet should say something about who you are, match the theme in some way, and make you feel like the most beautiful bride holding that ornately put-together bunch of flowers on your wedding day. Though flowers come in an unbelievable array of styles, colors, and statements, a white bouquet can look utterly stunning and really makes you feel every inch the bride.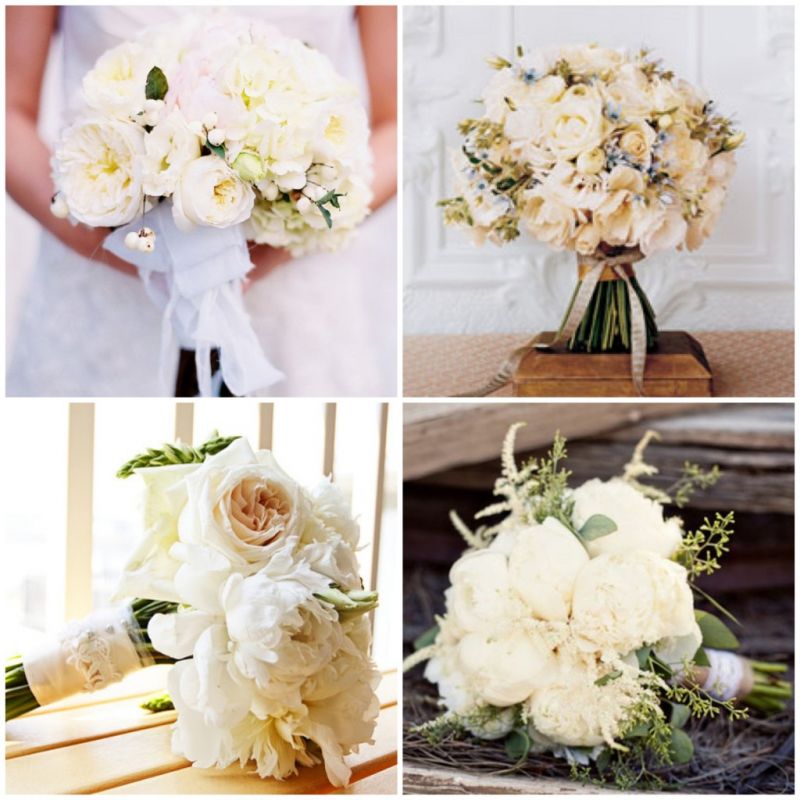 First Row:
Stephanie Williams Photography
via
Jesi Haack Design
|
Martha Stewart Weddings
Second Row:
Raw Photo Design
via
Style Me Pretty
|
Ashley Rose
via
Green Wedding Shoes

Lexi is the Editor of a Lifestyle blog:
Glitter & Pearls
and a Weddings + Events blog:
Glitter Weddings
. She is a part-time lawyer, part-time blogger, full-time wedding + fashion obsessive.