As much as you love that favorite old hoodie with the hole in the arm and the fraying sleeves, it is not really the most fashionable accessory to your lovely bridesmaid dress. Instead, consider a beautiful shawl, wrap, or top! Not only do they hide tan lines, but they also protect against unexpected snowstorms (that actually happened to me once!), cool breezes, and aggressive air conditioning. Plus, they add a little extra accent or pop of color to all the wedding photos.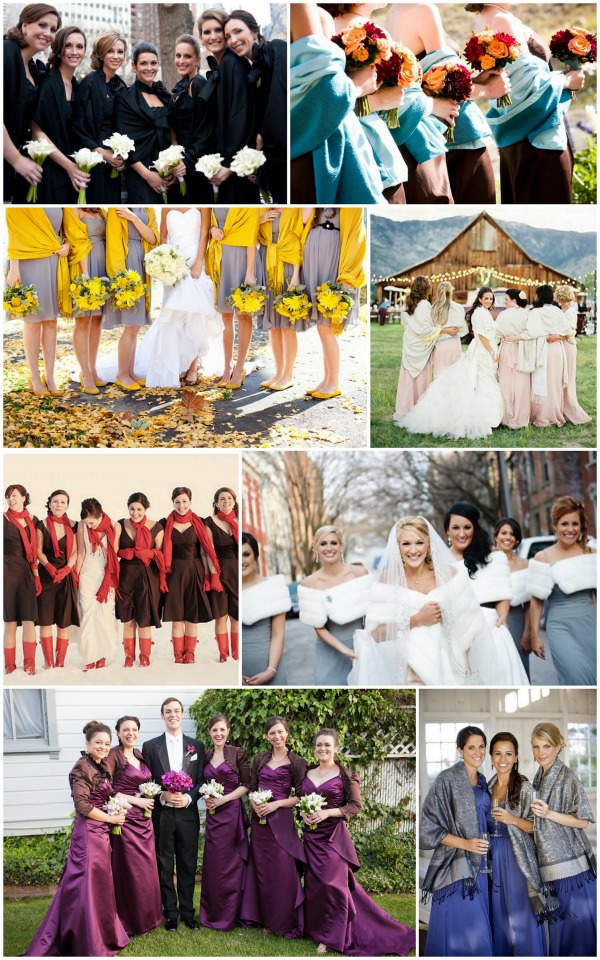 First Row: via
Bridesmaids and Weddings
|
IN Photography
via
Wedding Bee
Second Row:
Katelyn James Photography
via
Southern Weddings
|
Bride Finds
Third Row:
Emily Johnston Anderson
via
Brides.com
|
Kortnee Kate
via
Elite Wedding Looks
Fourth Row:
Megan Keating Photography
|
Therese Marie Wagner Photography
via
Style Me Pretty

With her heart in Paris and her feet in the sand, Laurie is a part-time pizza lover and full-time blogger-tutor-editor-fashionista who still believes in fairytales and happy endings.