Alison & Evan planned a carefree & relaxed mountain-top wedding at 7,048 feet above sea level at
Sugar Bowl Resort
. The wedding was filled with sentimental touches that reminded the couple of the importance of family. Alison's mother and mother in law designed the floral arrangements and her best friend's mother made all the bouquets. The couple's fathers made the chuppah and the fabric used was a curtain from Alison's grandmother's house - who passed away last year. If that wasn't enough, Evan's father brewed the beer and made the wine that was served at the reception.
Ahava Studios
captured all the wedding details to the gorgeous views. Take a look at the gallery below.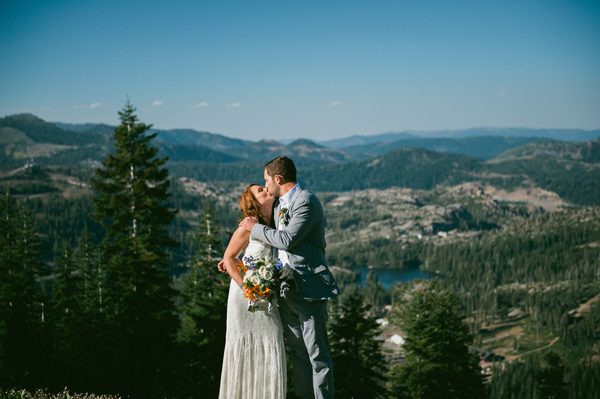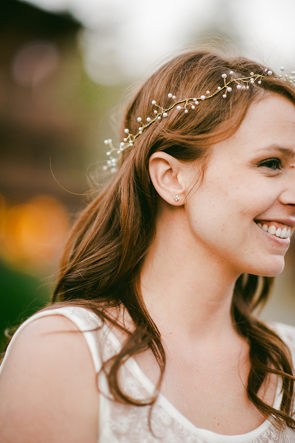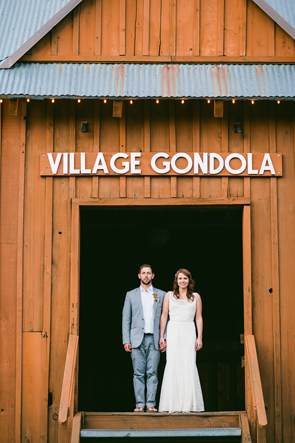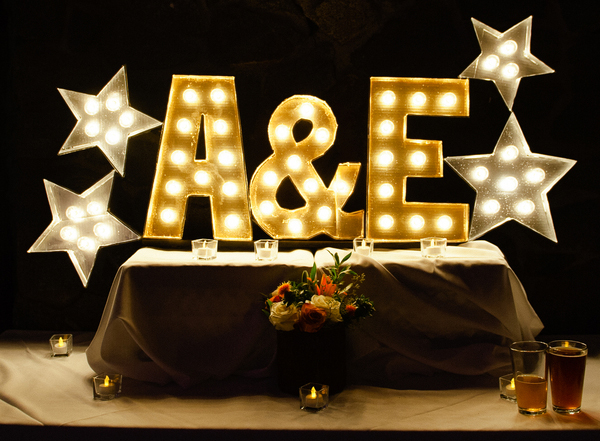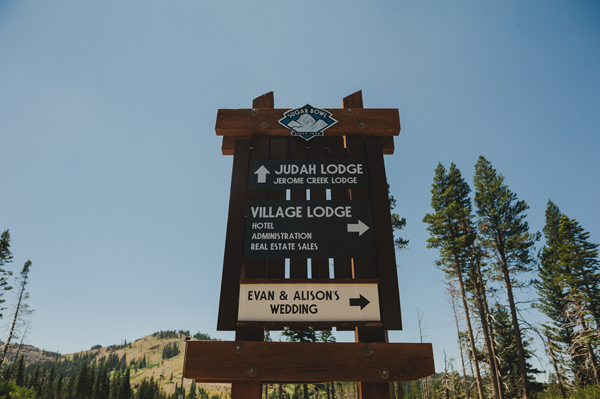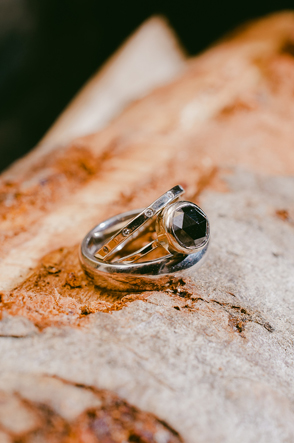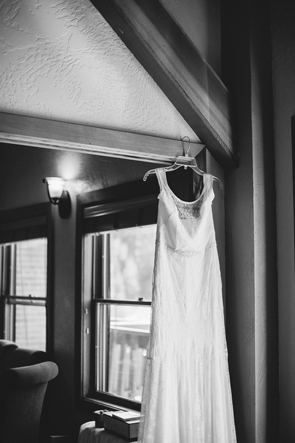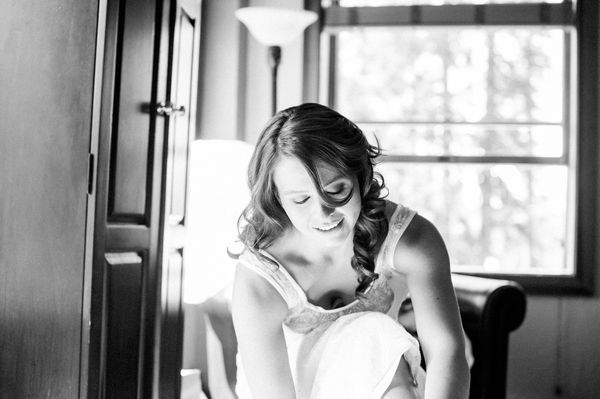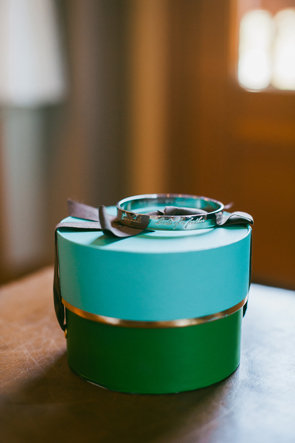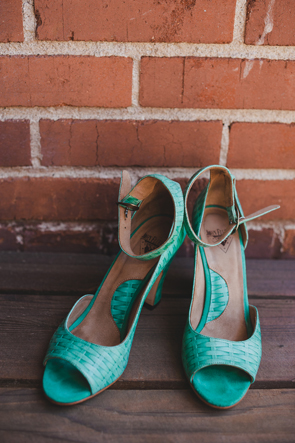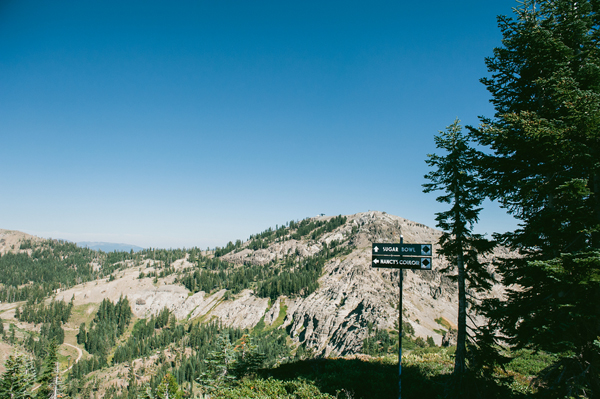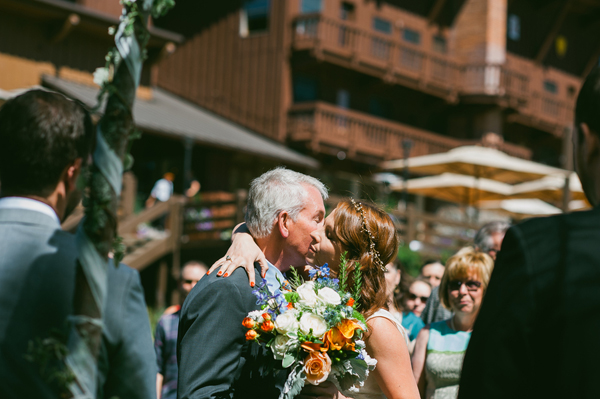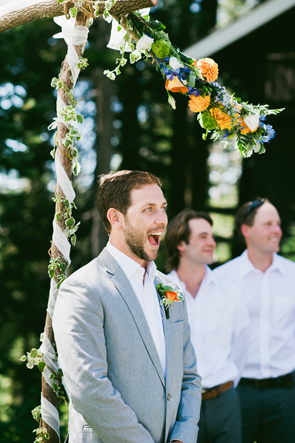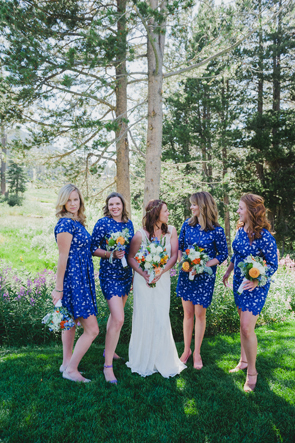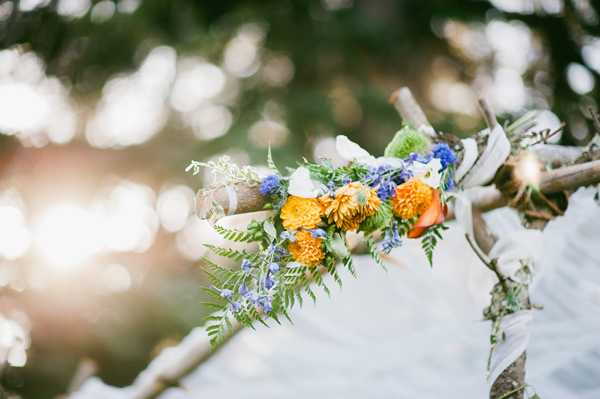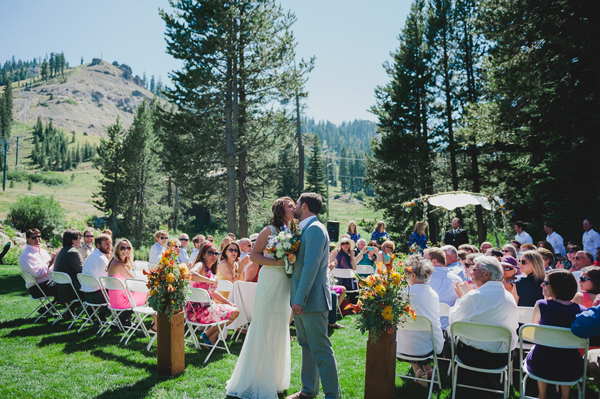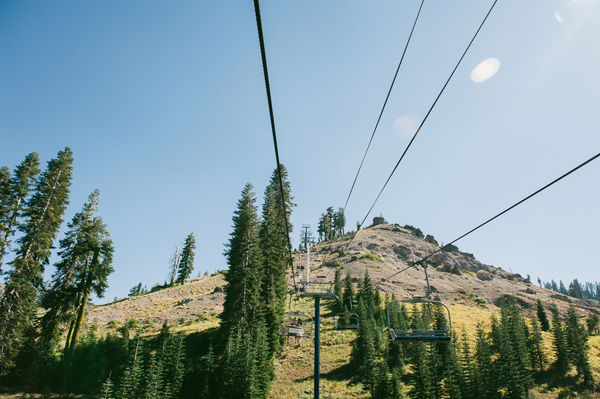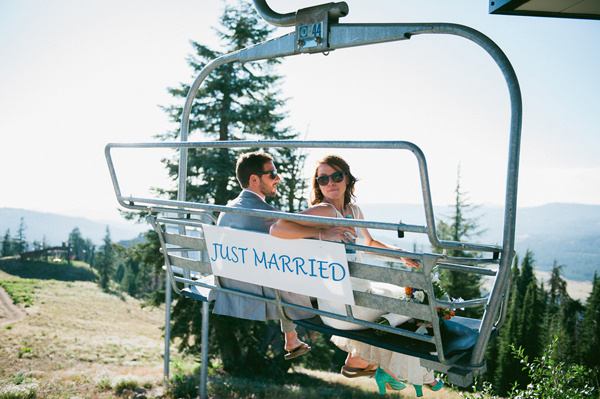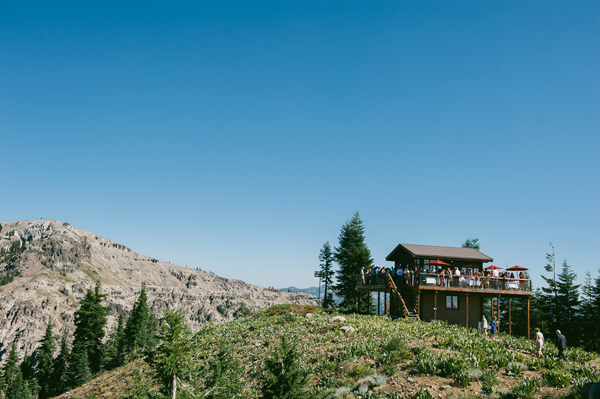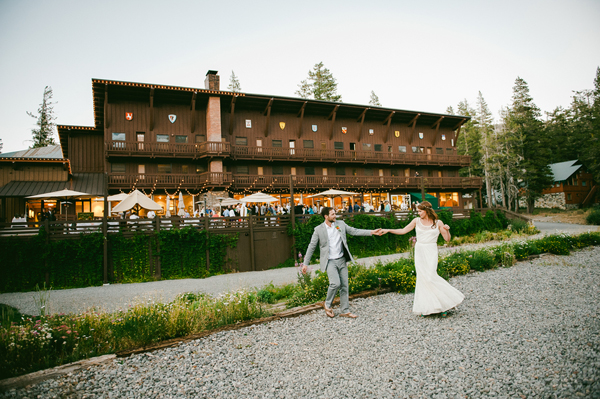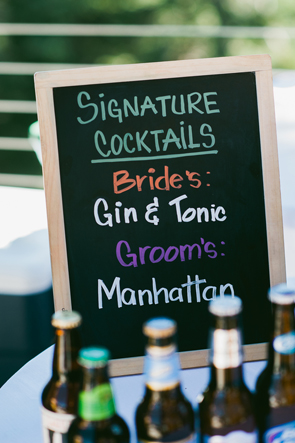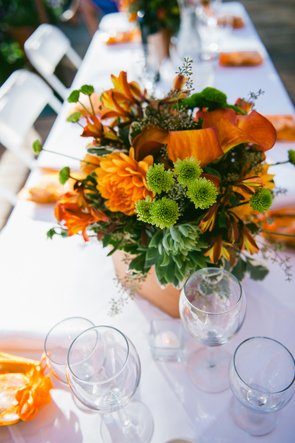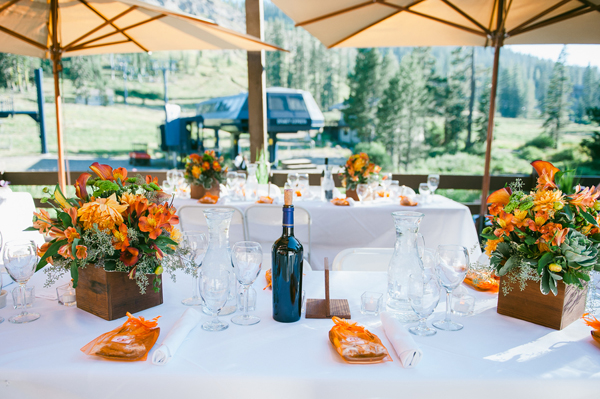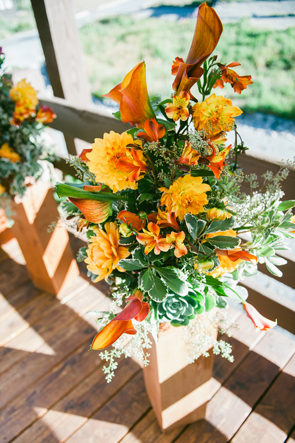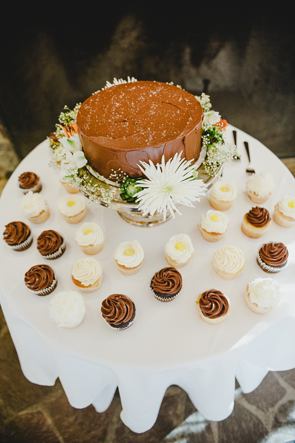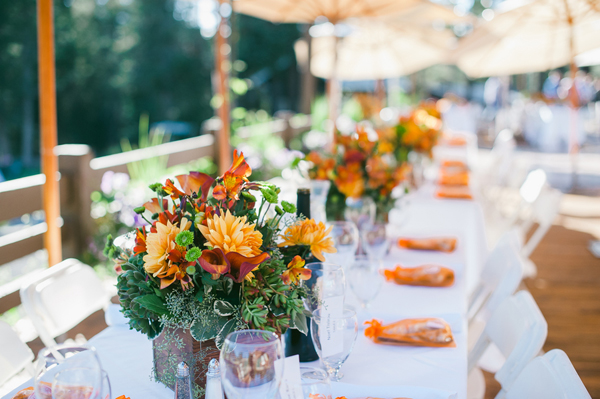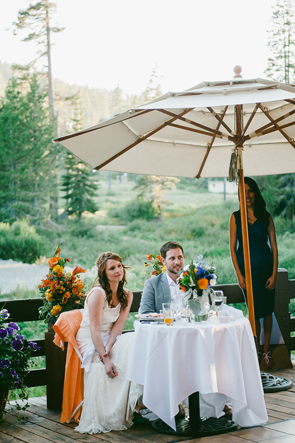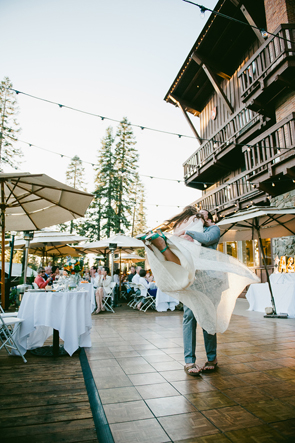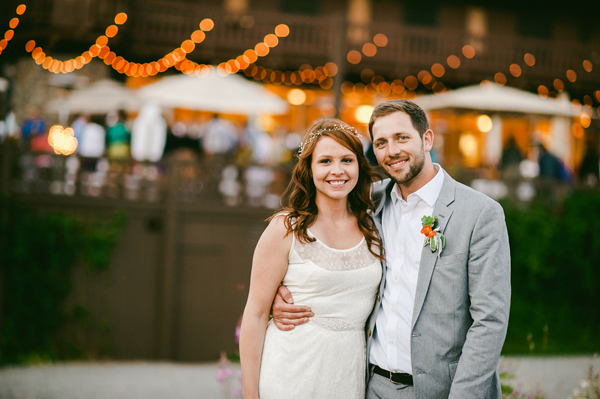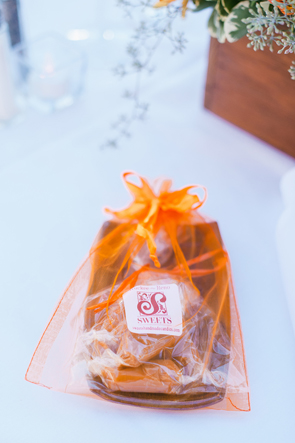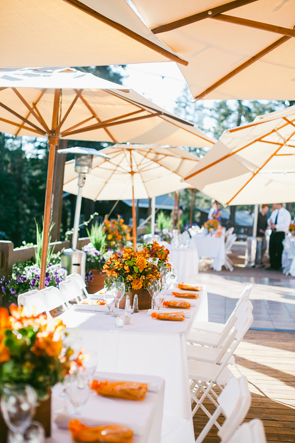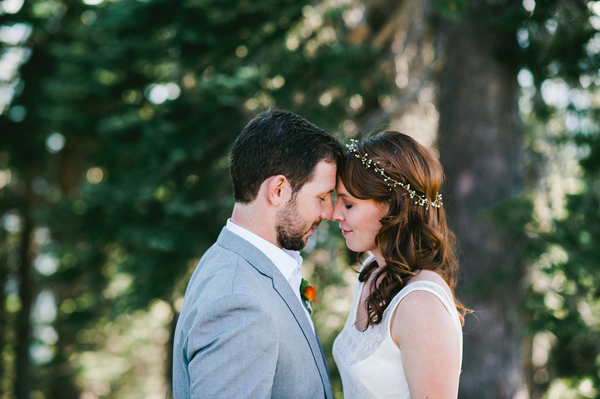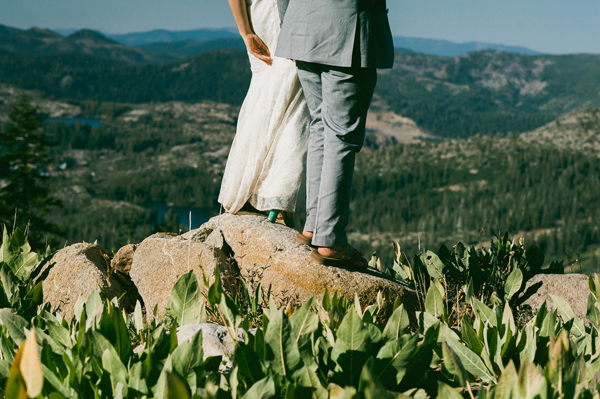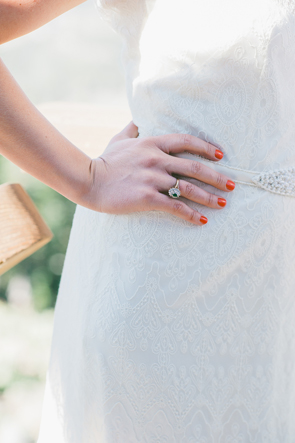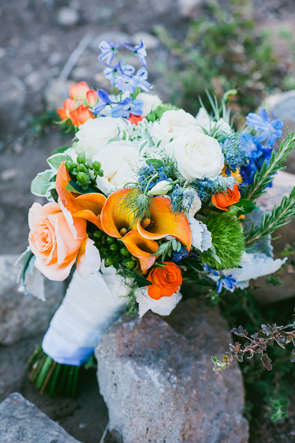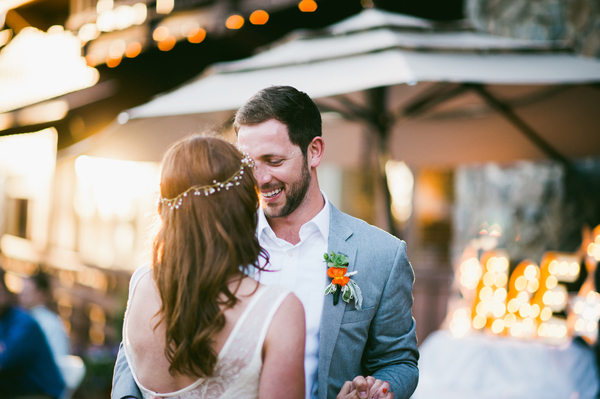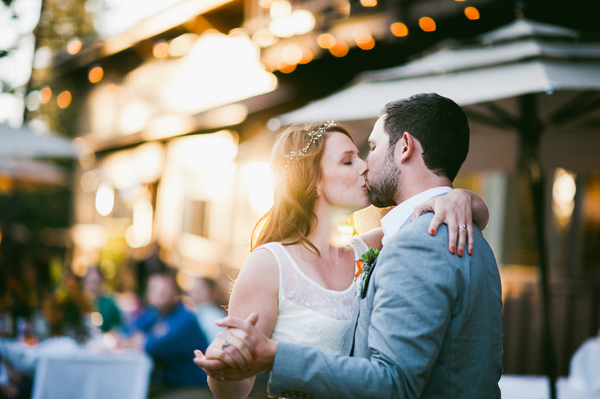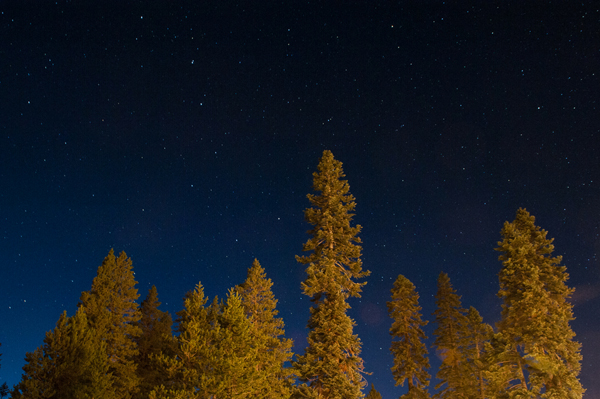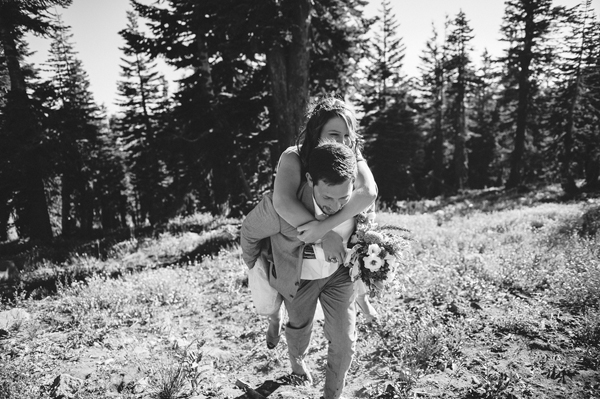 From the bride ~
The ďthemeĒ of our wedding was mostly just that we wanted to have a relaxing, party in the mountains with our favorite people, so thatís where we drew our inspiration from. We both love Tahoe and being in the mountains and so we just wanted to enjoy the experience as much as possible, and not have it be too fussy or formal. We also donít get to see most of these people very often, so it was really important for us to be able to spend 2 full days with everyone.
My biggest piece of advice for people planning a wedding is to be yourself. If youíre fancy, be fancy, but if youíre weird and goofy, donít try to be formal on your wedding day. Your wedding day should be a direct extension of you and who you are as a couple, not what the wedding industry has to offer, so find fun ways to show that. Also, stick to your guns when it comes to budget! Be smart about spending- figure out what is important and worth spending money on, and what can be done on the cheap. No reason to put yourself (or someone else) into debt for 1 (amazing) day.
Vendors: Wedding Venue |
Sugar Bowl Resort
Photographer |
Ahava Studios
Cake & Cupcakes |
Sugar Pine Cakery
Bride's Dress | Siren dress by
Elizabeth Dye
Groom's Suit | J.Crew Bride's Footwear |
John Fluevog
Bride's Ring |
Melissa Joy Manning
Bridesmaid's Dresses |
Cynthia Steffe
Wedding Music | Jeff Jones Wedding Stationary |
Hello! Lucky
Officiant | Nick Lamb