Kari Spalinger has long been a Tahoe Unveiled and Lake Tahoe wedding vendor for her incredible makeup styling talents at
Kari Addison Beautiful
. Recently she's turned her eye for beauty on wedding photography and we couldn't be happier for her decision (although her wedding makeup will be missed). Today, we are featuring our first wedding from Kari; Taylor and Zander at
PlumpJack Squaw Valley Inn
with ceremony and reception music from
Brian Hess Music
.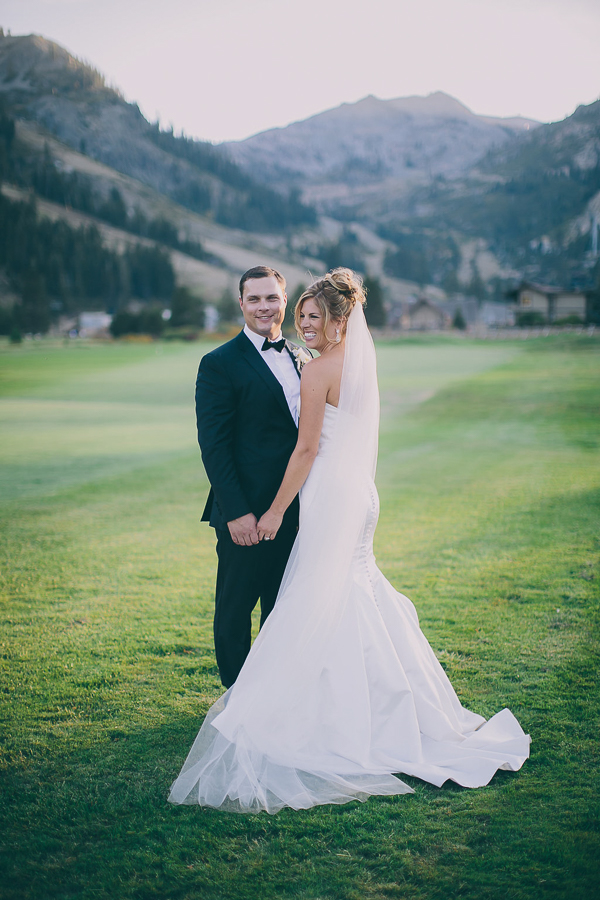 As I mentioned in
Taylor and Zander's engagement shoot
, this wedding holds a special place in my heart. My dear friend Taylor married the most amazing man and held a stunning wedding at PlumpJack Squaw Valley Inn. As a guest at their wedding, I can attest, this wedding was just want the couple wanted: an intimate, elegent affair that focused on their love and union. At 64 guests, that is just what they got! Taylor tells the details of the day below: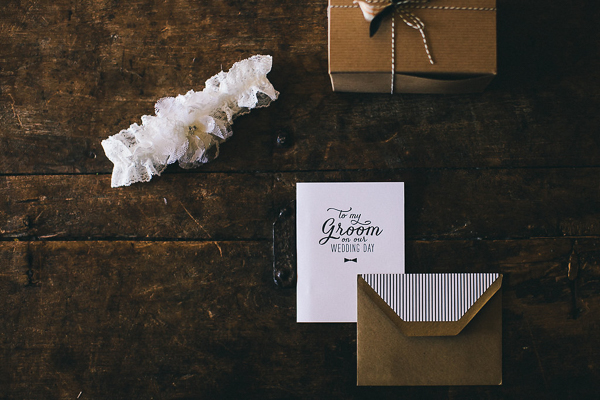 From the Bride, Taylor ~
I had an incredible day, the entire day! I woke up in the morning and hiked with my dog, Brody. We swam in the Truckee River, I got a coffee and walked around the Village and was really able to just enjoy the morning. Also, I LOVED getting ready with my 5 maids, sister in law and my mom and stepmom. It was so special to spend the day with them drinking champagne, laughing, crying! It was so magical to be surrounded by the women who have been in my life for so many years and through so many moments.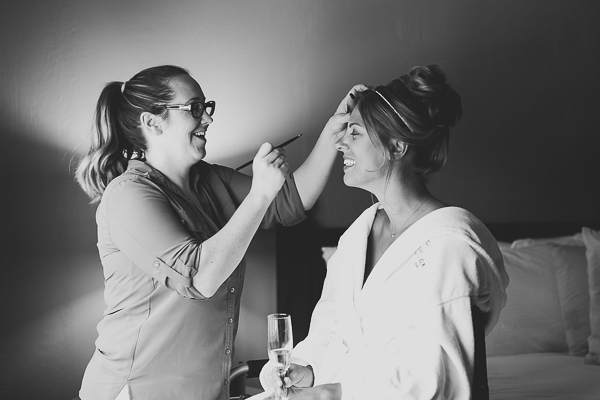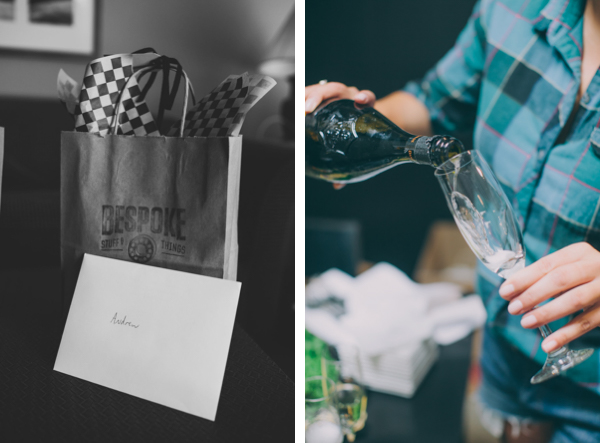 How They Met
Zander and I met at the Truckee River Winery through our mutual friend Cassandra Sharpe. Zander had recently relocated from Vail, Colorado for his job, we met fell in love and were engaged 1 year later!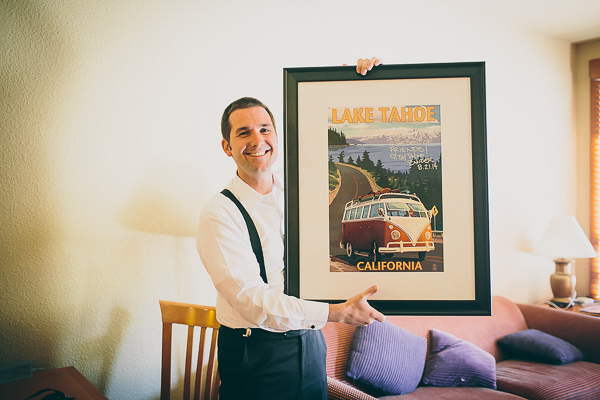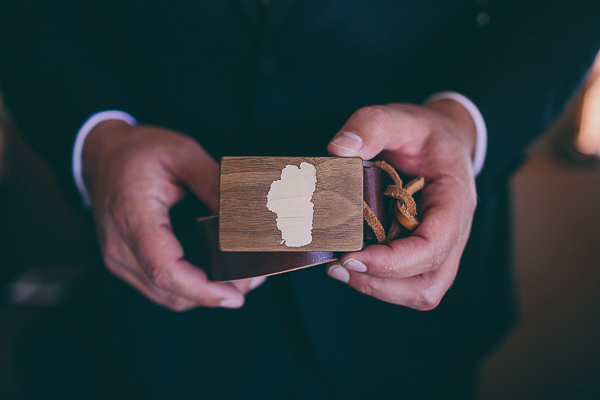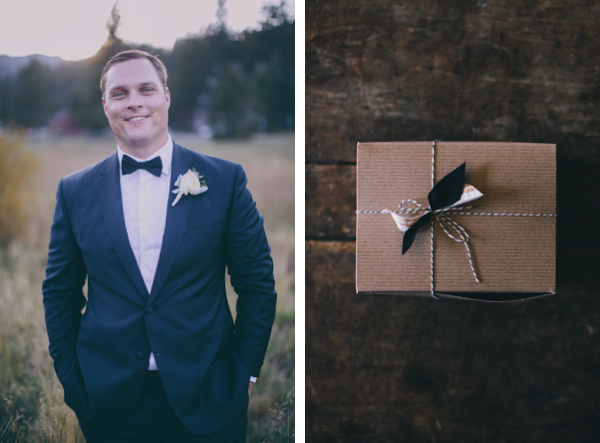 The Proposal
He proposed at Five Lakes, the first hike we took together and one of our favorite spots. He was very quiet during the hike (even more than usual!) and when we got to the lake I immediately jumped in with our dog Brody. He proposed while I was in the water and I scrambled out as fast as I could to put that beautiful ring on!! It was the most special moment of my life.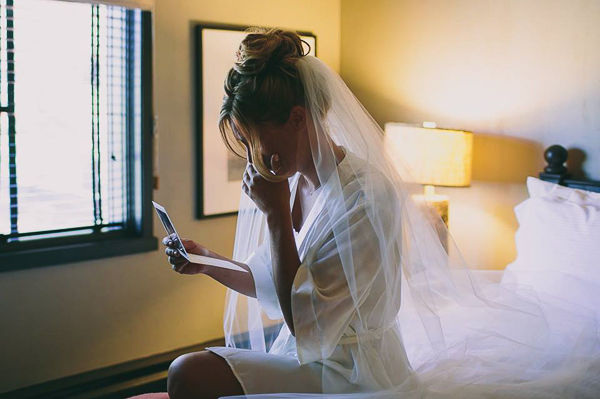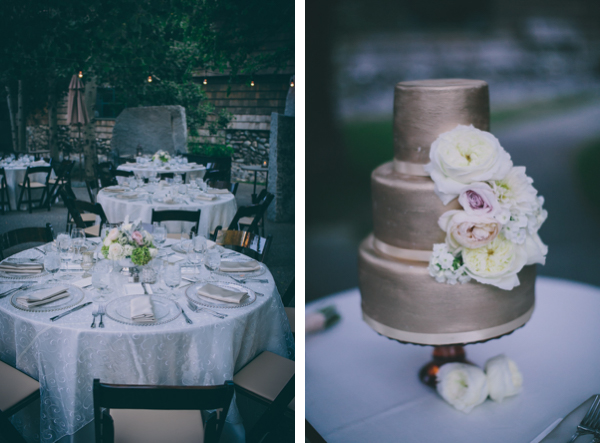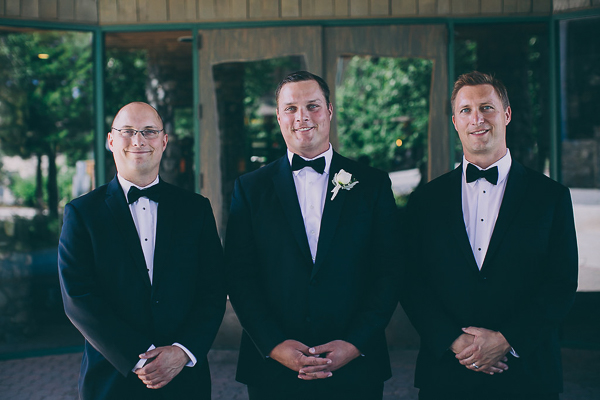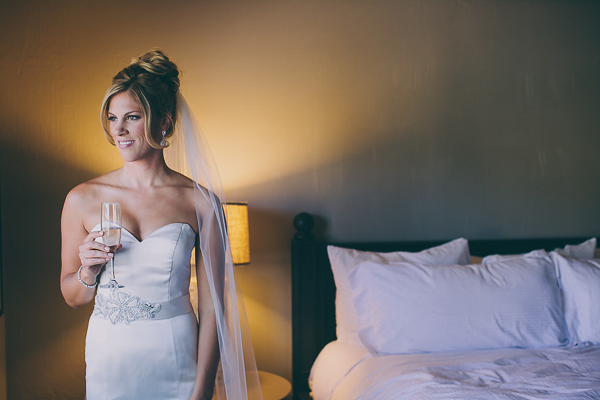 The First look
Our first look was another great moment. I tapped him on the shoulder he burst into tears and then I burst into tears and we both started laughing. He said how beautiful I looked and how lucky he was to marry me. It was such a cool couple of minutes together!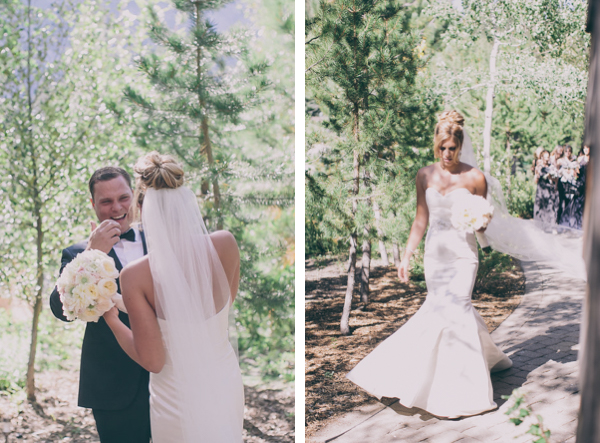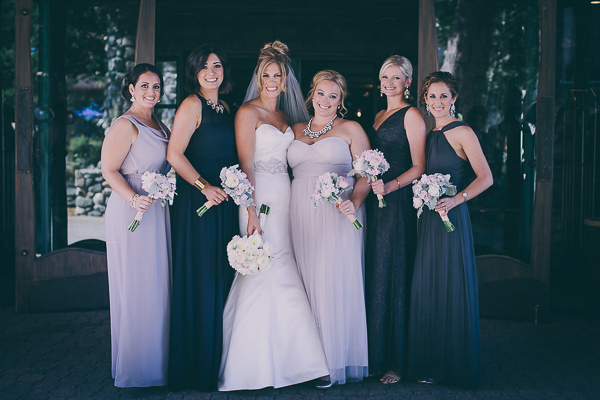 The Ceremony
Our grounding moments with Alaina before our ceremony was an important moment to us. We were both incredibly emotional from the power and all of the love we were feeling for each other and from our friends and family. It was very intense! So we took about 15 minutes together with Alaina to calm down. She did some reiki energy work and got us both to a great space before our ceremony. It was the best thing we decided to do for ourselves that day! Our ceremony was very spiritual for us. A Shaman who knows the both of us very well married us. I really wanted the experience to reflect who we are, and although we aren't religious people in the traditional sense of the word, I would call our relationship, and what we have found in each other very spiritual for the both of us. An important aspect to us was to involve our family and friends in our ceremony and because we kept it small, we were able to add in our stone ceremony. Zander and I picked out a stone from Lake Tahoe for each of our guests and asked each of them to bless our marriage with an intention. Once they had done so each guest came up and placed the stone into a glass vase that we could then take to our home. It was such an amazing moment and I think unexpected from our guests. It was so cool to have the chance to say hi as they each came up to place the stone and felt very special to both of us.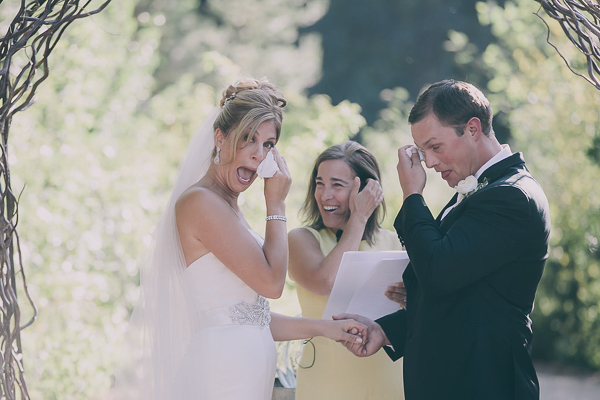 Processional Song
I went sort of classic with Pachelbel's Canon in D. The first time I heard it since being engaged I was driving and I literally burst into tears. The reality that I was getting married to the best person I know just hit me. Then all of the sudden I felt like a bride, and it was so exciting!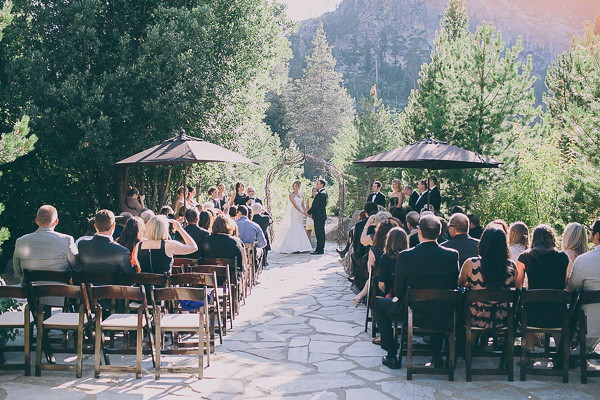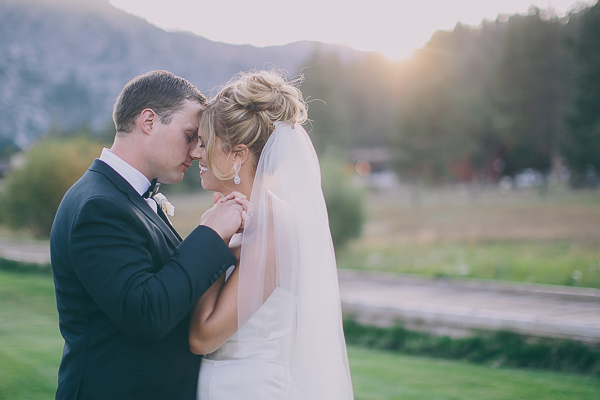 The Venue
We wanted our wedding to be beautiful, but simple and it really doesn't get any more beautiful than the PlumpJack at Squaw Valley! I wanted a venue that had multiple spaces that the guests could move through to really enjoy the evening and the space. The flow from the ceremony site, to cocktail hour, dinner and then dancing made sense with out feeling awkward and contrived. I also loved that our ceremony site didn't need anything to make it look beautiful so there wouldn't be any hassle with décor that would just be thrown away.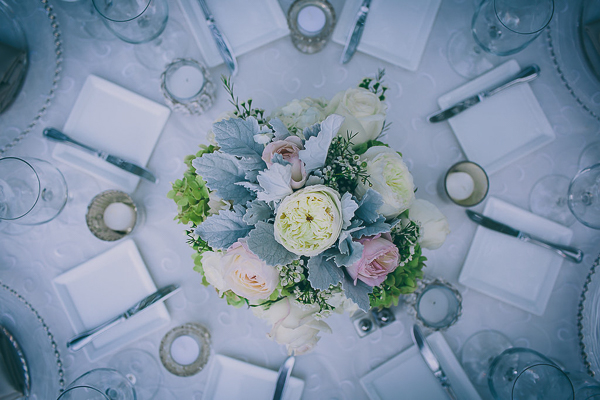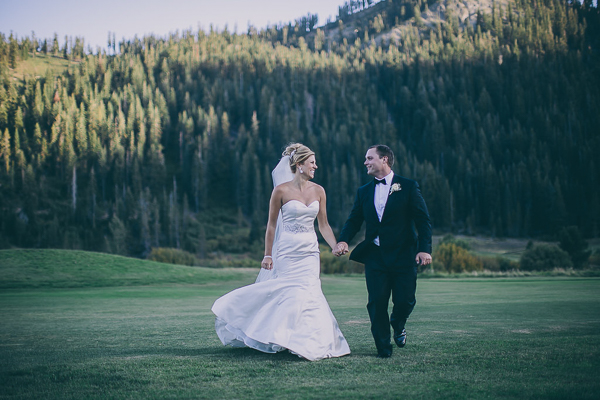 The Menu
Another really important aspect to us was the food. I was confident that an amazing restaurant like PJ's would be able to deliver exactly what we wanted, and after meeting with the sales coordinator Ilana and Chef Wyatt I knew it would be spectacular. Again we were going to for simple, but delicious and it was!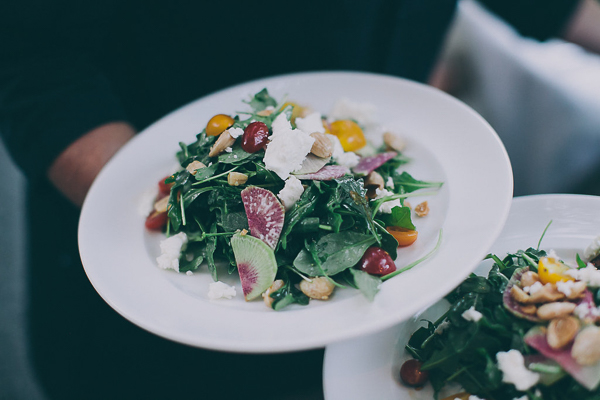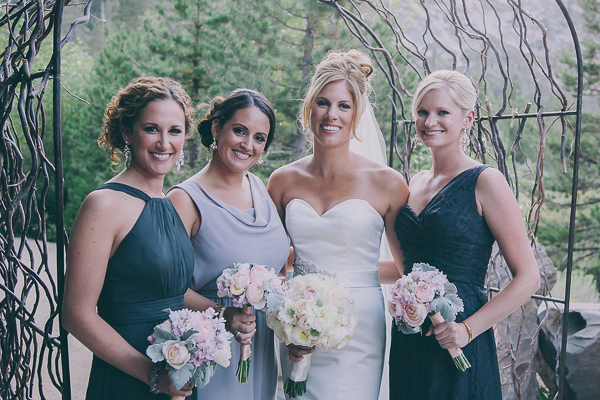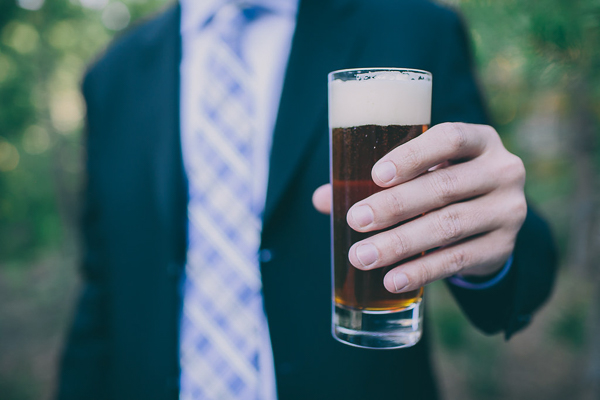 The Style
It was really important that our wedding be elegant, tasteful and timeless. I realize that it is incredibly popular to have a 'vintage inspired' wedding but I really wanted to create a beautiful experience that I wouldn't look back on in 50 years and see a short lived trend. With the colors I went very neutral, champagne and ivory. The girls wore long dresses in varying shades of gray in whatever style they felt most comfortable and the men wore traditional black tie tuxedos. I was hoping to create a feeling of elegance without being kitschy.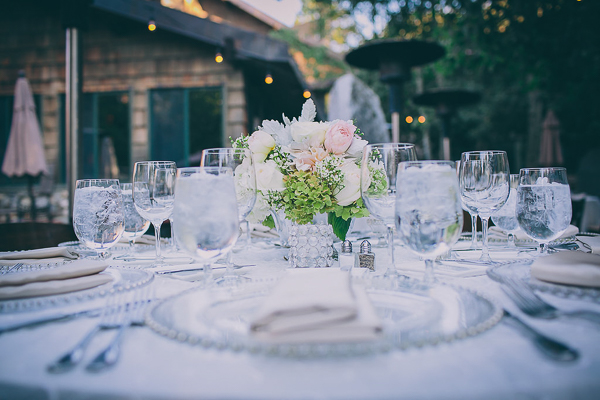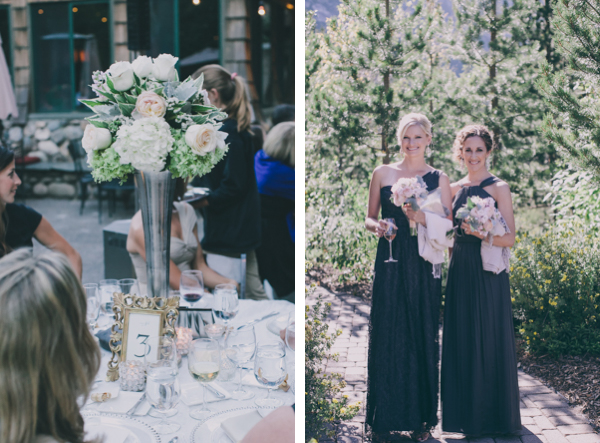 First Dance Song
You are the Best Thing by Ray Lamontagne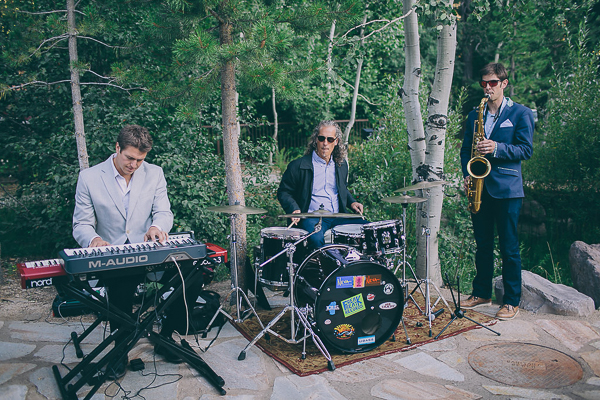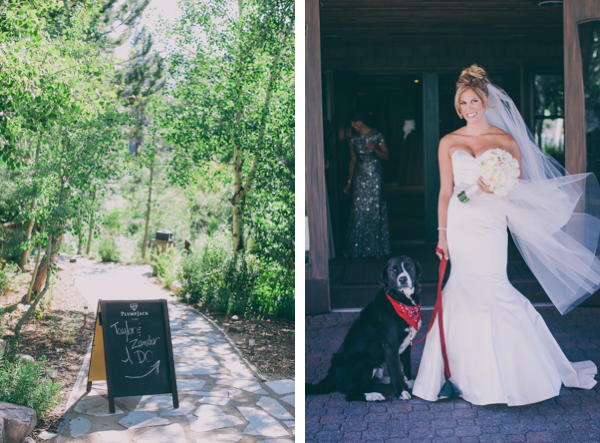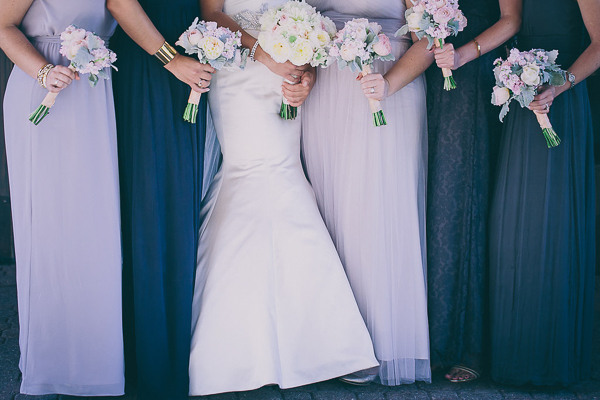 Planning
The planning of the wedding was stressful at first; I felt a lot of pressure about the guest list. We really wanted to have a small, intimate gathering and it felt like we were going to have to have this 100+ person wedding so that we didn't offend anyone. But at the end of the day we decided to do what felt right to us and had 64 people. It was the perfect number for us and everyone who was able to be a part of our day was just exactly who we wanted to have there. It was really important to us that our wedding feel authentic and full of love. We've both been to many weddings and both felt strongly that this wasn't to be a spectacle but a beautiful, meaningful day for the both of us where we could share this huge commitment with our closest friends and family.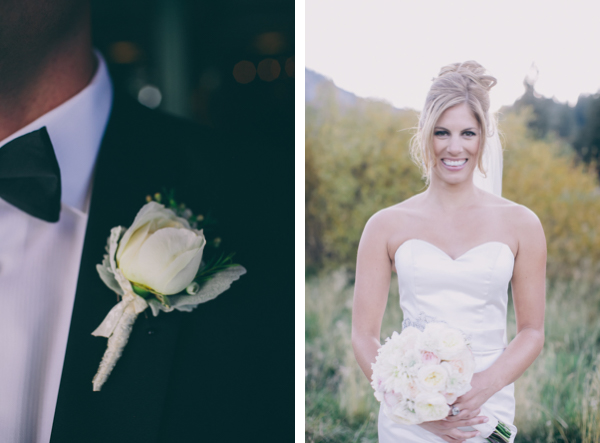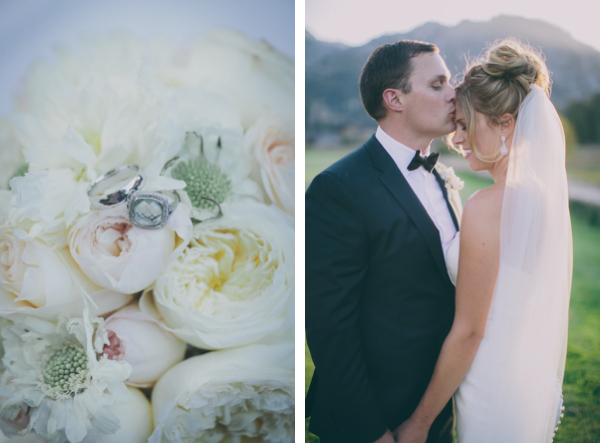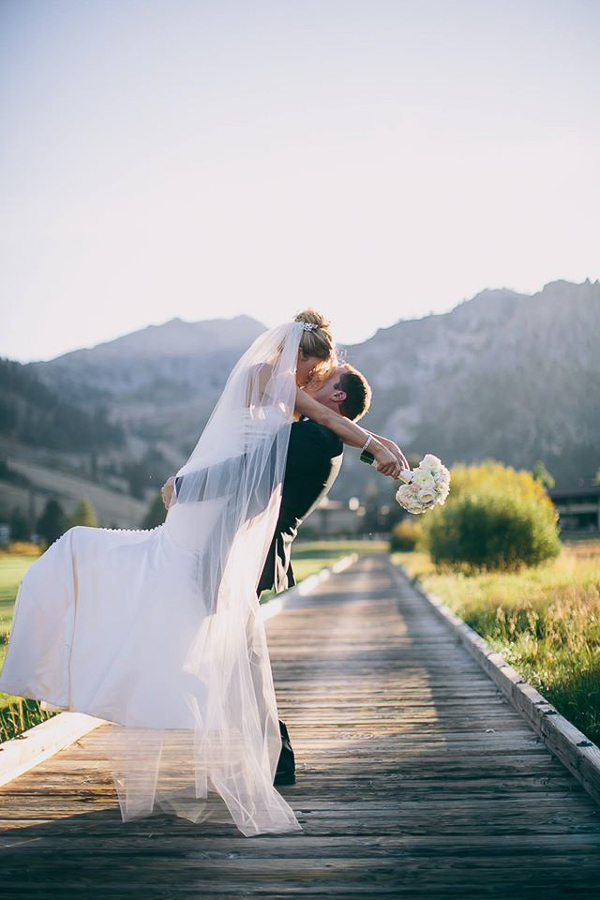 I couldn't be happier for the both of you and couldn't have asked for a better man to marry my Taylor! - Andria
Lake Tahoe wedding vendors: Photographer :
Kari Addison Beautiful
| Wedding Venue :
PlumpJack Squaw Valley Inn
| Music:
Brian Hess Music
| Gifts :
Bespoke Truckee
| Makeup :
Kari Addison Beautiful
| Florist :
Martha Andrews
| Day Of Coordinator : Whitney Wall | Invitation Designer : Lisa Brodsky,
Paperfish Designs
| Cake/Desserts : Jen Haggloff,
Real Food Tahoe
| Wedding Gown Designer :
Justin Alexander
| Wedding Shoes :
Jimmy Choo
| Groom's Attire :
Vera Wang
| Linens :
Creative Coverings