Jillian and Danny are a couple that was destined to be together. Their connection started in the fourth grade when they had a make believe wedding on the schoolyard playground. In the years following the two led separate lives until their paths crossed one Halloween evening. The couple's second wedding was held at
The Lodge at Tahoe Donner
on Danny's grandparent's anniversary—check out their adorable photos below. The summer seasonal menu of watermelon salad, roasted vegetables and organic chicken catered by
The Lodge
was a perfect start to the evening.
Cake Tahoe
provided the 3-tiered cake decorated with succulents and the extraordinary dessert bar consisted of Snook's caramel popcorn, macarons, and lollipops. The bride looked radiant with the help of mak-up stylist
Kari Addison
.
Courtney Aaron Photography
and
Eden Rose Photography
made a great pair, capturing all the details and sweet moments.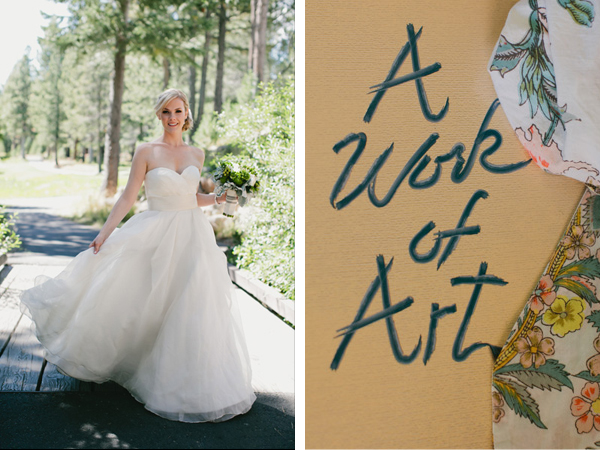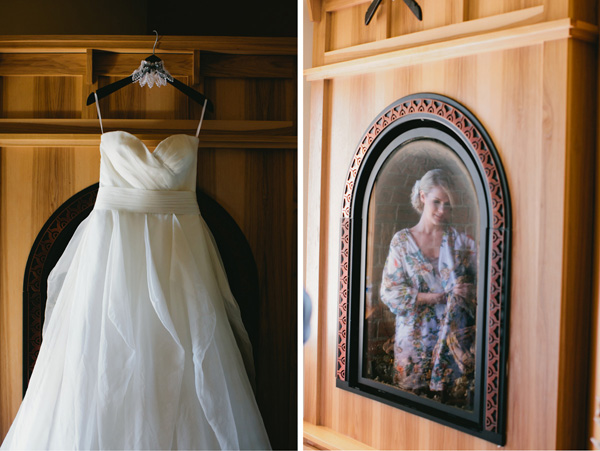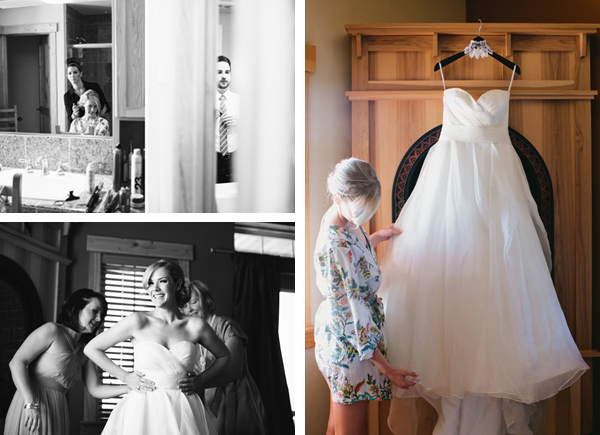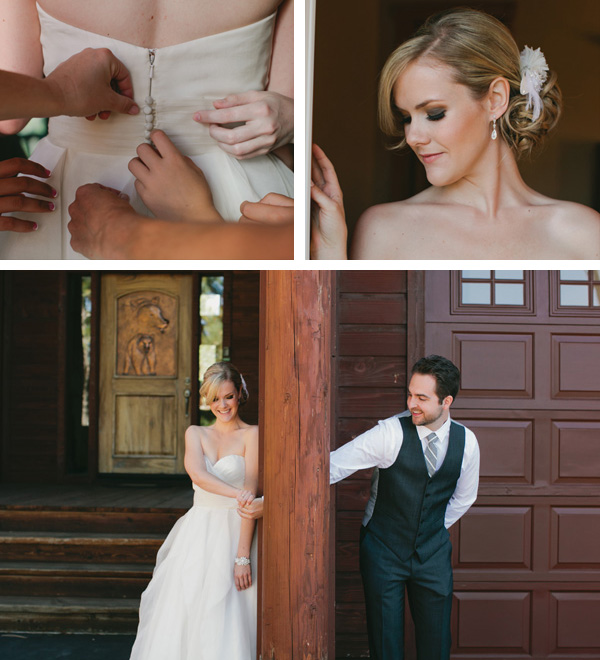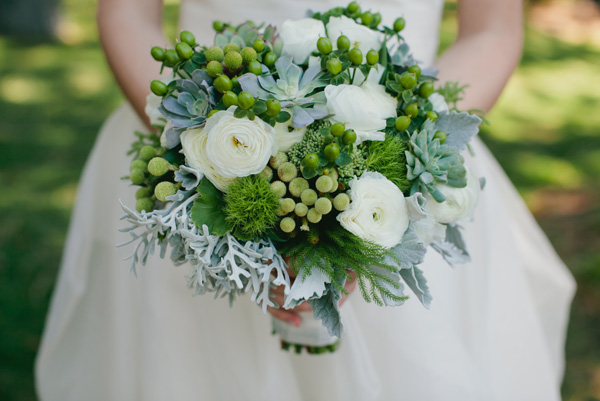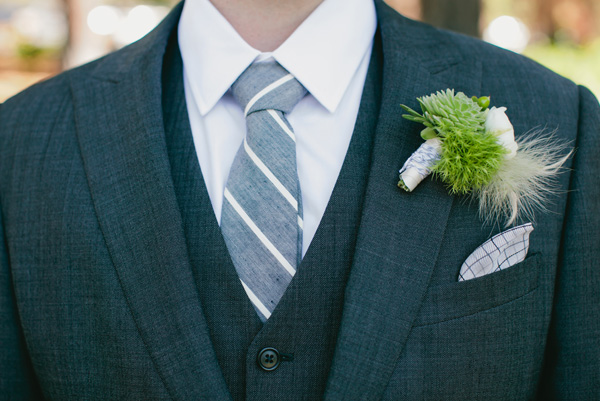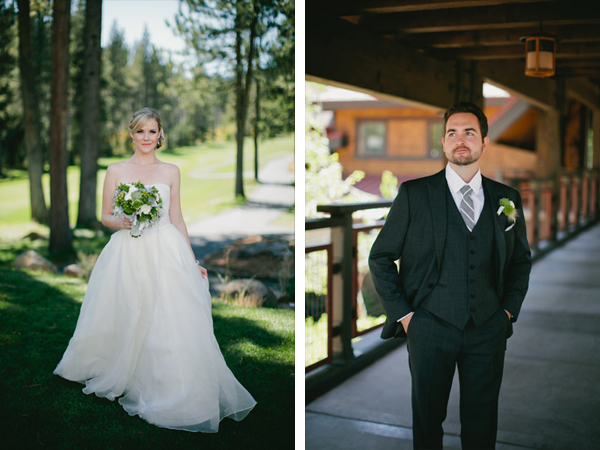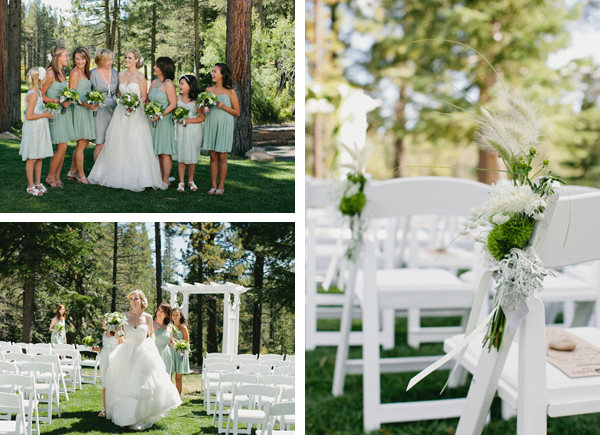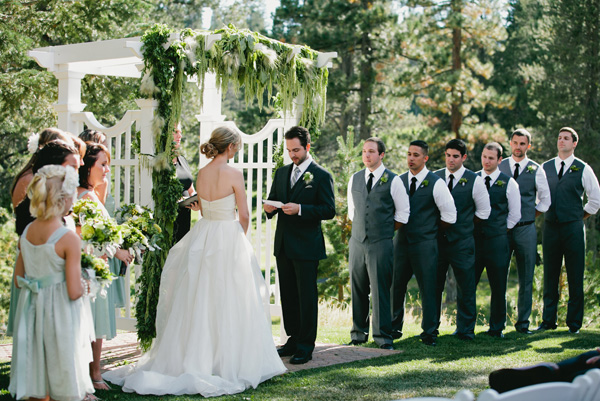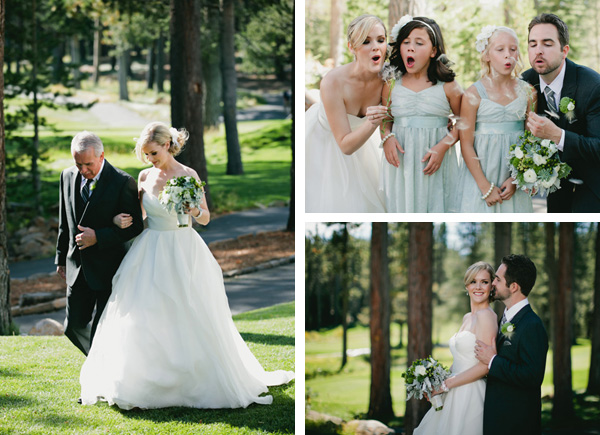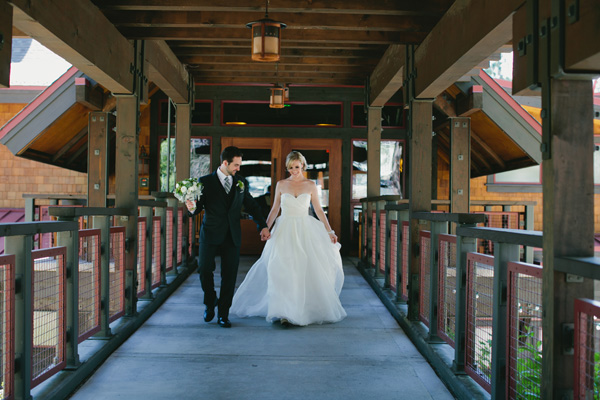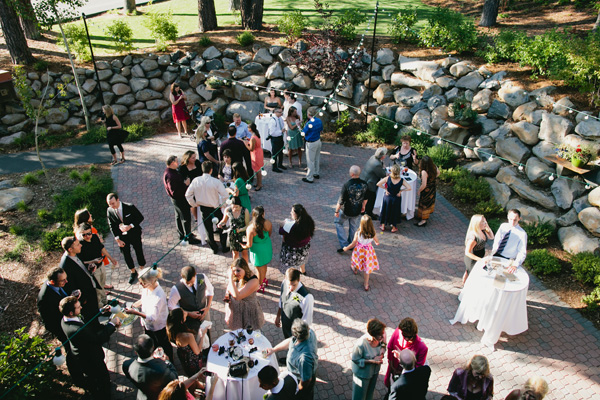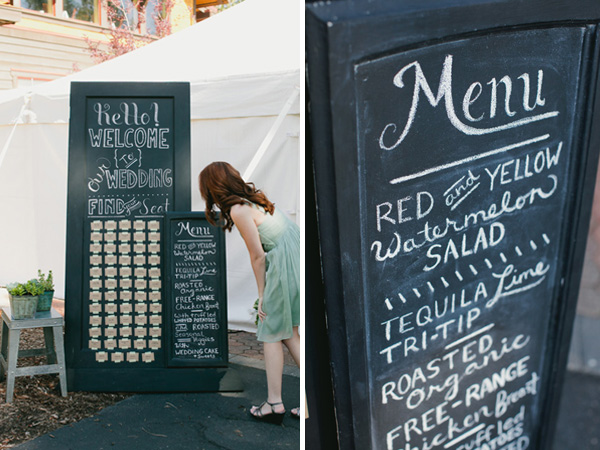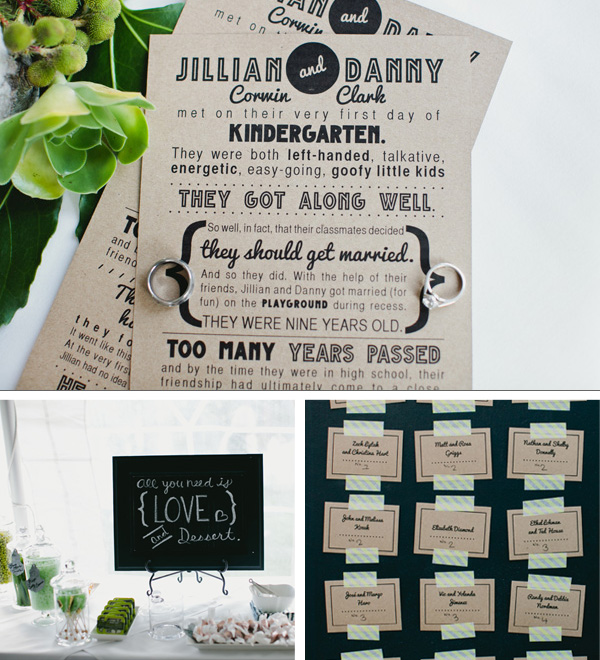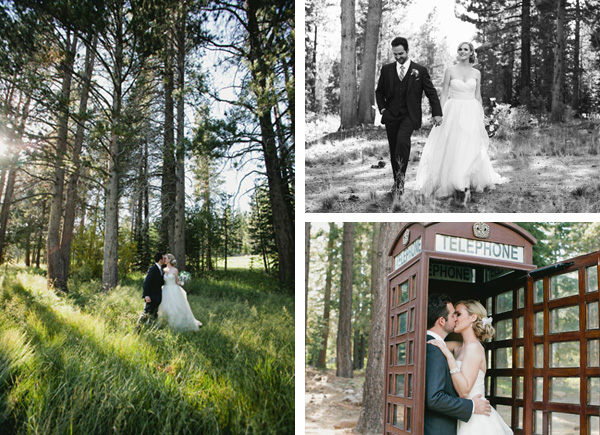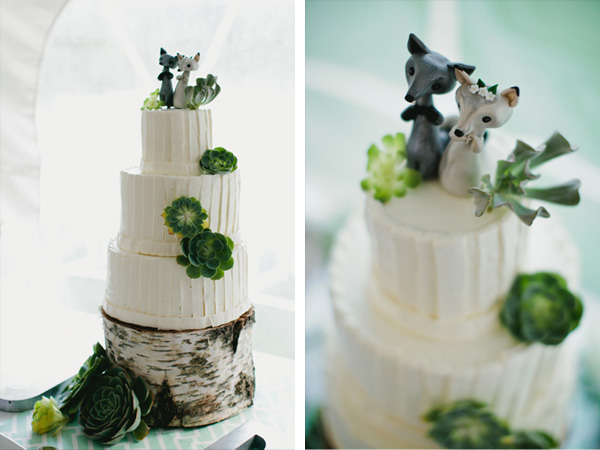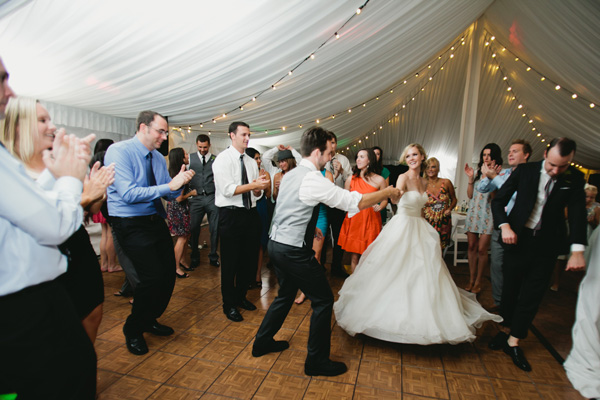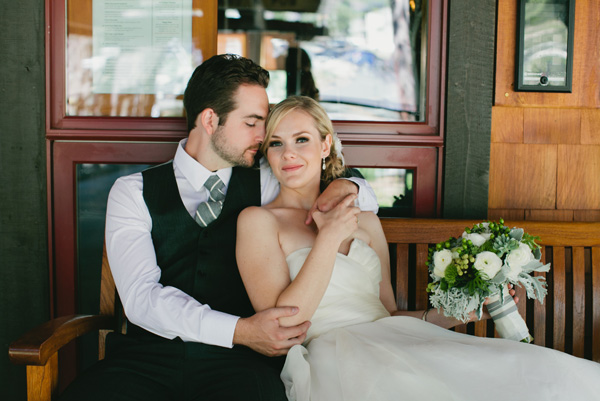 Danny's grandparents celebrated their anniversary at the wedding!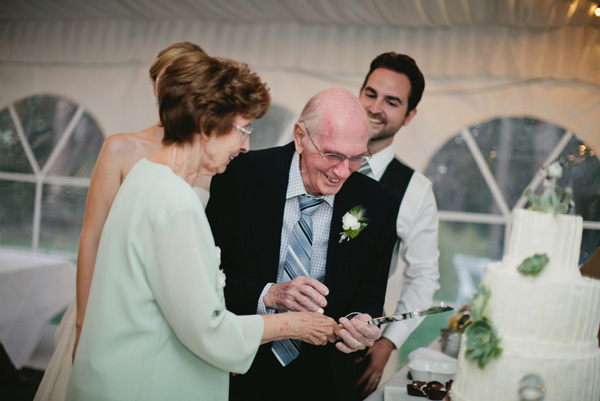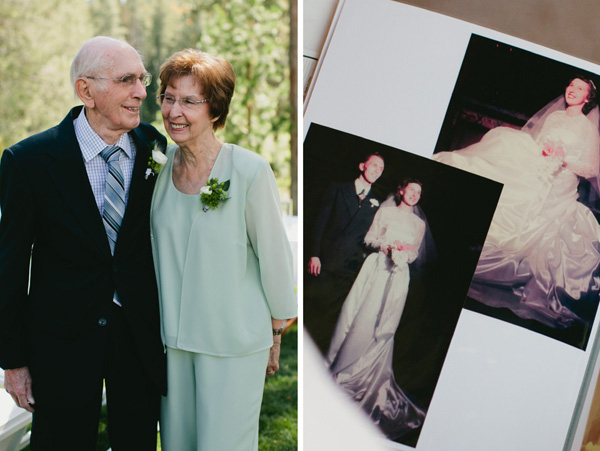 From the photographer ~
This wedding was extra special since Jillian has joined my team and has been taking on projects in the office. While work must be done, we end up chatting for hours. I so enjoy her refreshing company and creativity. When she talks about Danny, she glows. She tells me about how, on a clear night, they'll drive out into the open fields outside of Folsom, lay in Danny's truck bed, and look at the stars. How he always picks her flowers. My heart melts. Their love is this old soul kind of love. Nothing really matters as long as they're with each other. Case in point, their honeymoon plans took a dive when their flight got cancelled and then their Hawaiian B&B choice went out of business. They took it as a sign and spent that time back in the place they love, Lake Tahoe. Anyway, I could go on…. and I will… their families make you feel like you've spent the last ten Thanksgivings with them. Danny's friends get caught up finding Waldo and wearing green lighting bolts socks. Jillian's mom sent us home with Snook's caramel popcorn. Danny's mom made sure we wene't hungry and his grandparents immediately become your grandparents. These are just the kind of people that think about everyone but themselves, even during what could be a very stressful day. Wedding stress didn't seem to phase them. It was all about family, friends and love. Add impeccable taste and style and personal touches everywhere and I was in heaven. Vendors: Photographer |
Courtney Aaron Photography
Venue and Catering |
The Lodge at Tahoe Donner
Second Photographer |
Eden Rose Photography
Tent |
The Lodge at Tahoe Donner
Flowers |
B&B Designs
Cake Designer |
Cake Tahoe Cupcakes and Creamery
DJ |
Lake Tahoe DJ
, Dylan Thomas Lighting |
Crux Events
Officiant | Ethel Lohman Ceremony/Cocktail Music |
Patrick Major
Brides Gown Designer | Watters via
Swoon Bridal
Bridesmaid's Dress Designer | JCrew Hair |
Lindsay Lu
Make-up |
Kari Addison Beautiful
Groom's Suit Designer | John Varvatos Groomsmen Suit Designer |
JCrew
Robes |
Plum Pretty Sugar
Invitations/Printed Goods |
Bow and Arrow Paper Co.