Signature cocktails are a wonderful way to start off the celebration. They should be beautiful to look at and totally delicious. You wouldn't want your guest's waiting in line while the bartender slices, muddles, mixes, shakes, strains, and garnishes, so they should also be easy to make. It's the perfect way to personalize the cocktail hour and get everyone in the mood for a party! Here are our late summer wedding cocktail ideas for the most exquisite Lake Tahoe wedding cocktail hour.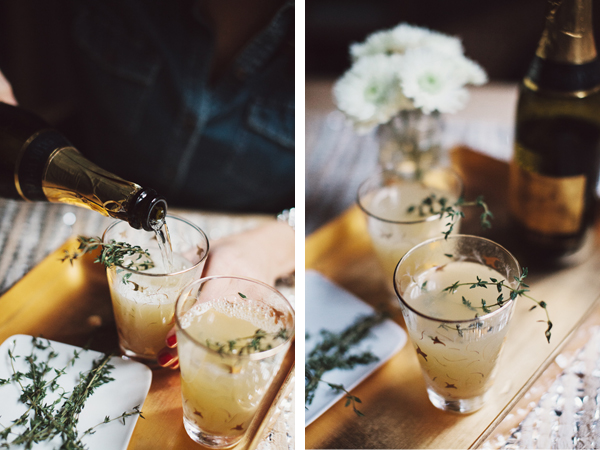 Peach Nectar & Thyme Bellini adapted from The Glitter Guide
1 chilled bottle of Prosecco or Champagne 12 oz. peach nectar 4-6 sprigs of Thyme Fill each glass with 3 ounces of peach nectar and a sprig of Thyme. Top with Prosecco or Champagne and add an additional sprig of Thyme to garnish. For entertaining, combine chilled wine and peach nectar in a pitcher with 6 sprigs of Thyme.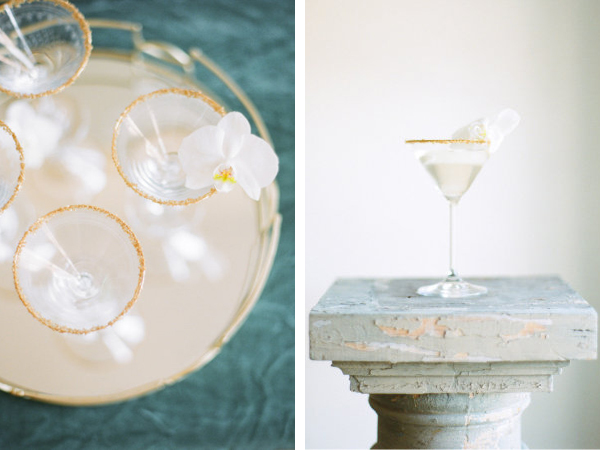 The White Cosmopolitan via St. Germain
2 ounces vodka 1 ounce St. Germaine 3/4 ounce white cranberry juice 1/2 ounce lime juice, freshly squeezed (See note) Lime wedge or twist for garnish Shake all ingredients with ice and strain into a chilled martini glass. Garnish with an orchid.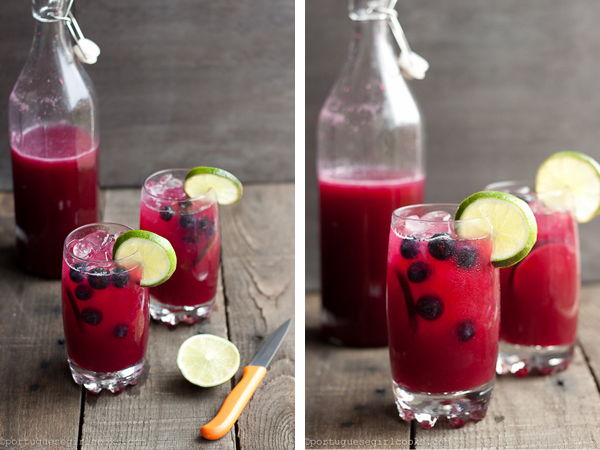 Blueberry-Basil Limeade Cocktail
adapted from
Portuguese Girl Cooks
Homemade blueberry-basil syrup
1 1/4 cups sugar 1 1/4 cups water 8 to 10 large limes juiced, about 2 cups, plus additional for garnish vodka or tequila, about 1 to 2 oz per serving blueberries for garnish Juice the limes and mix with the blueberry basil simple syrup in a pitcher, add the liquor, and some sliced limes and blueberries. Mix well. Serve over ice.