While perusing through Lake Tahoe wedding photos this week I came across Anya and Charlie's Lake Tahoe wedding shot by
Catherine Hall Studios
. I
cannot
believe we have not featured this wedding yet! Anya was our covergirl bride for the first Tahoe Unveiled Event in 2010, and what a stunning bride she was! Despite the fact that their wedding was four years ago it's clear that Anya, the bride and wedding designer, set a trend that has influenced wedding style until today.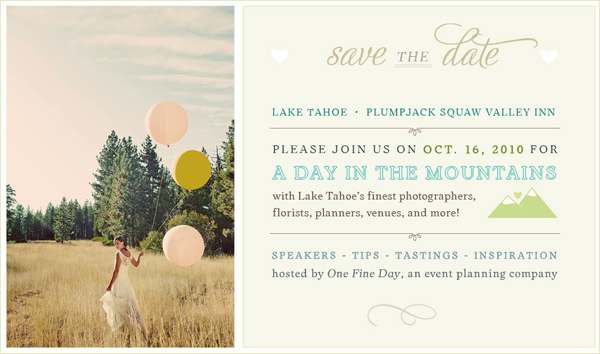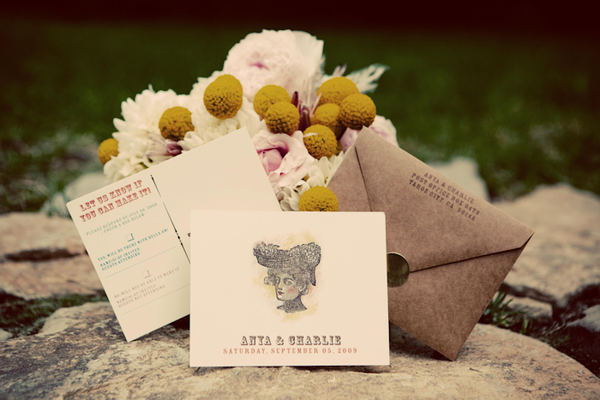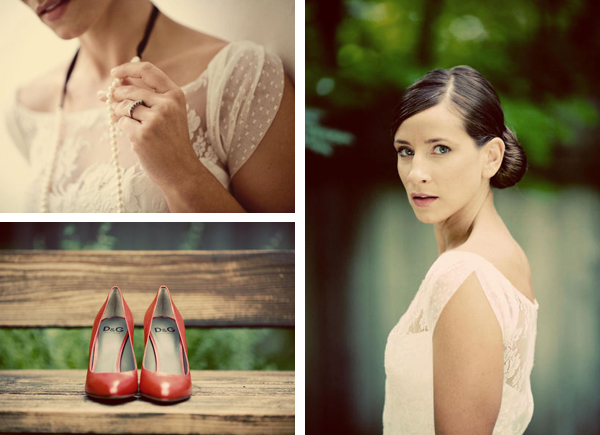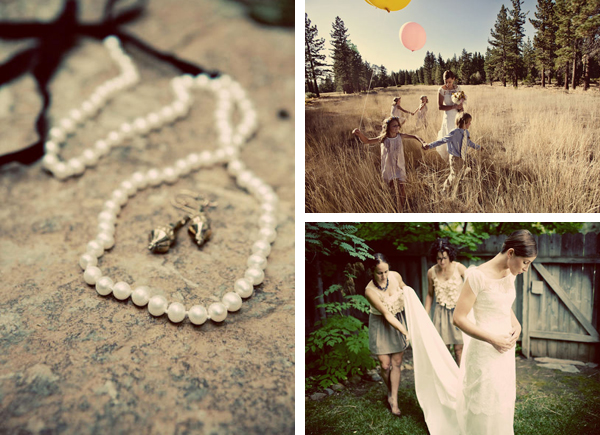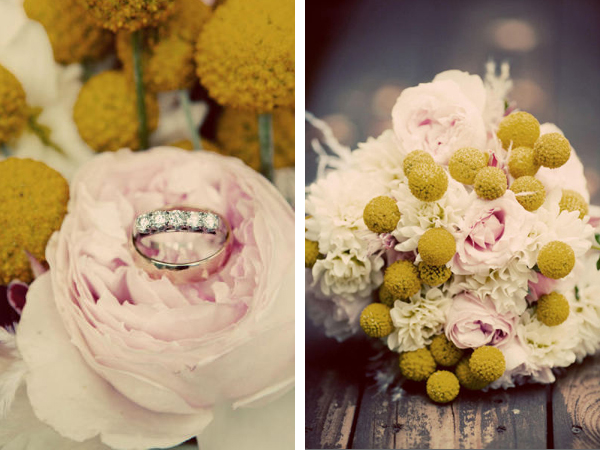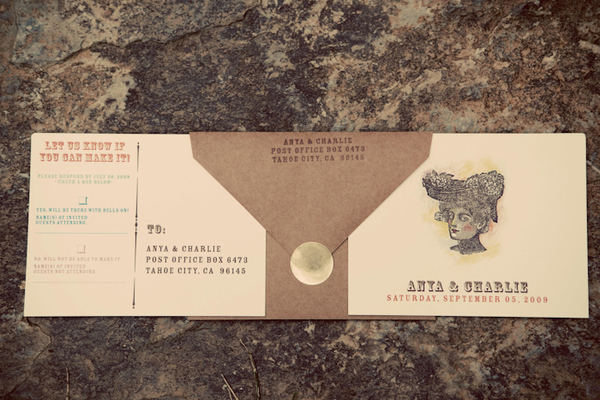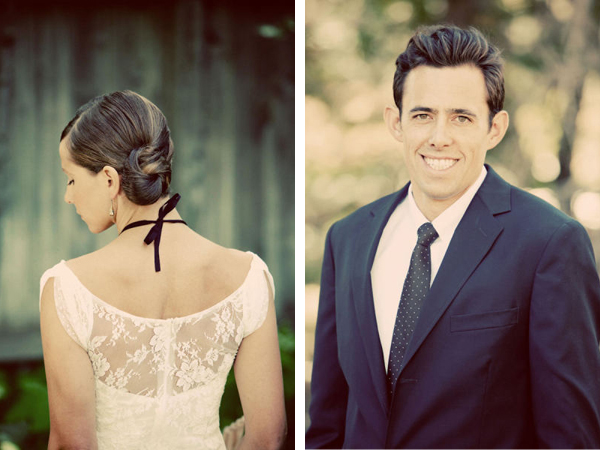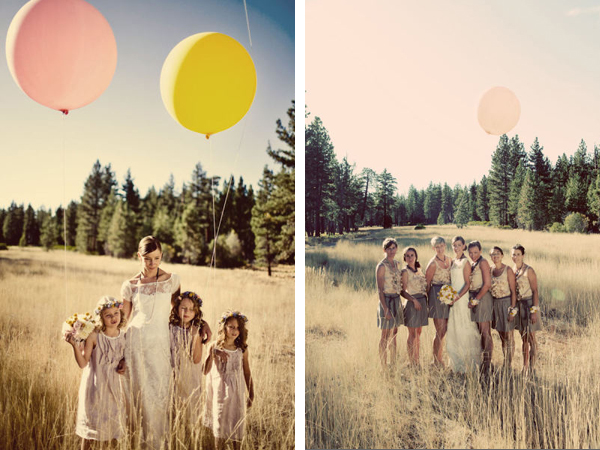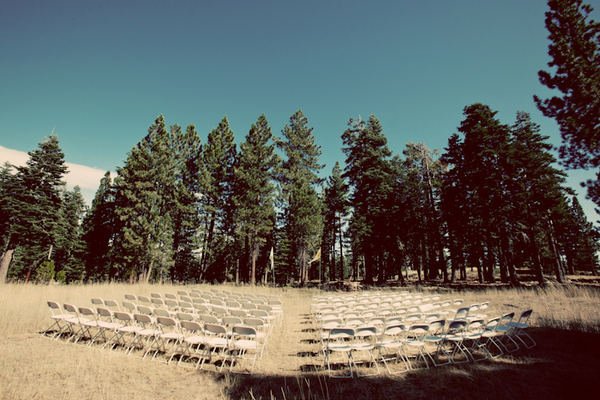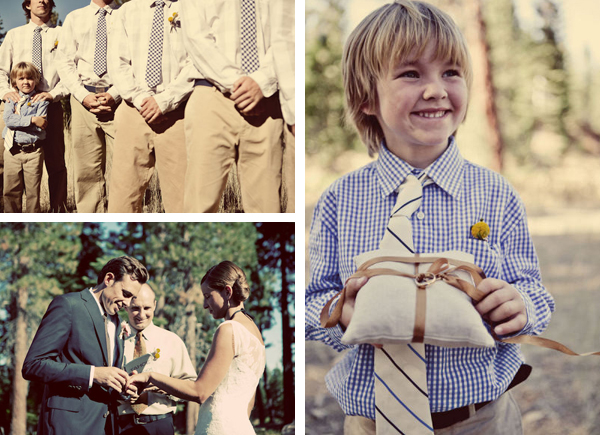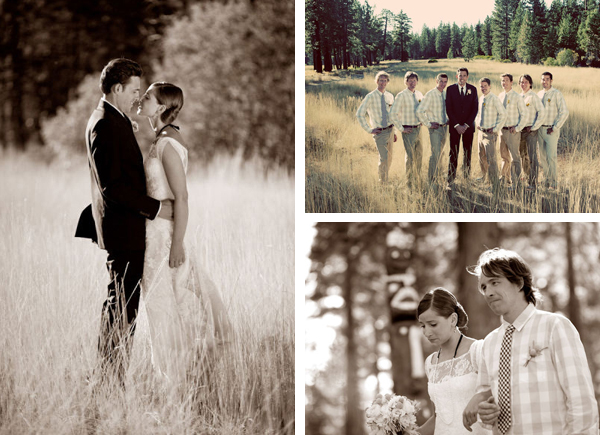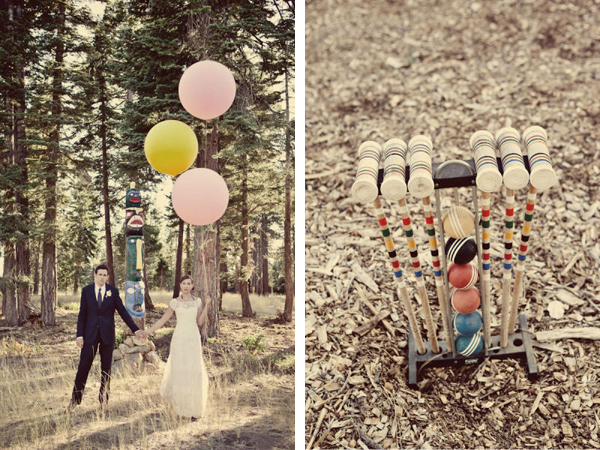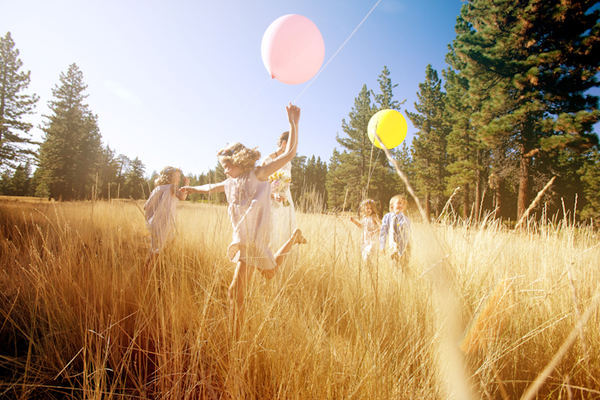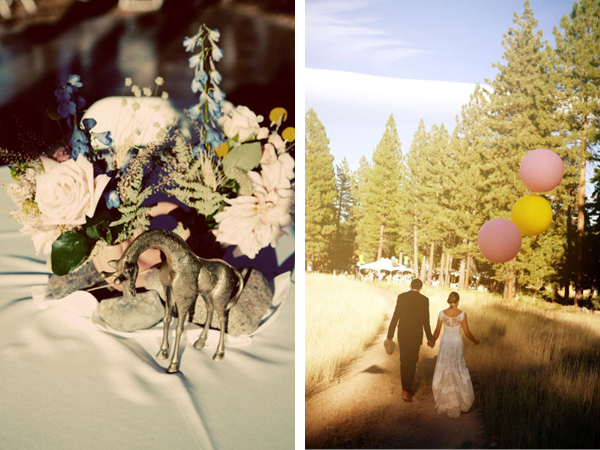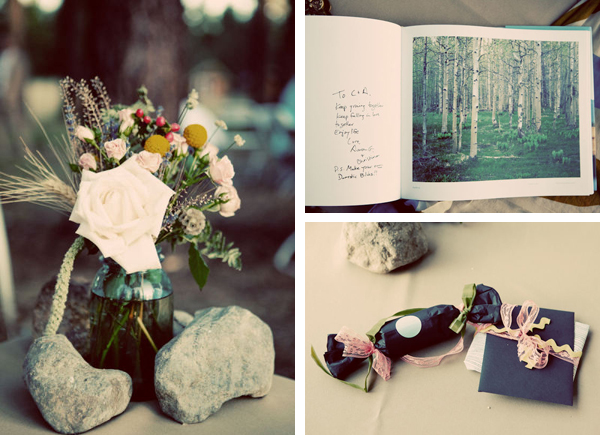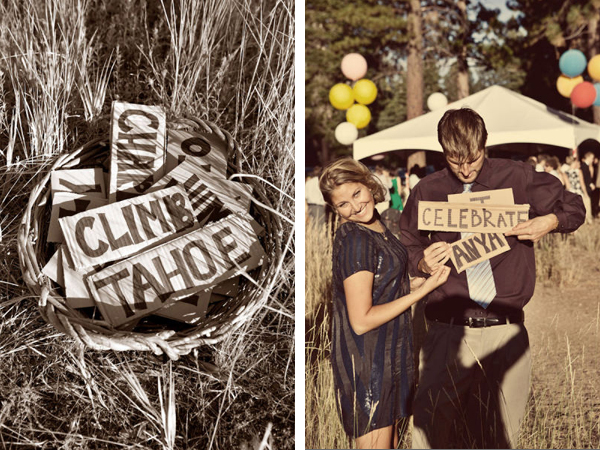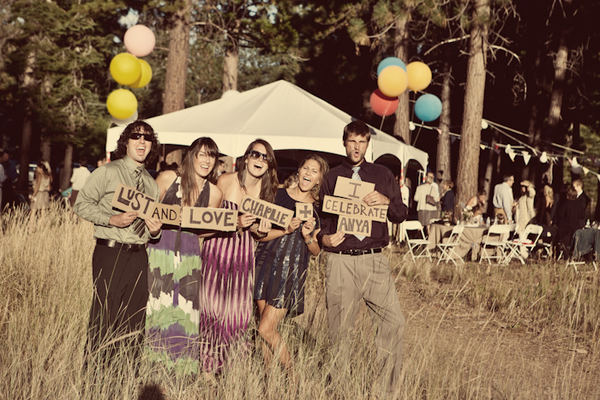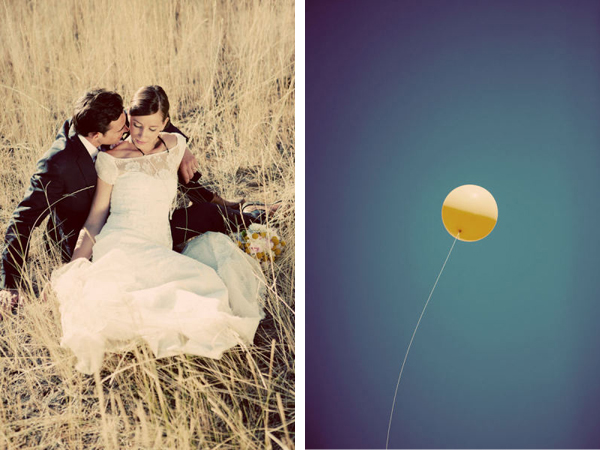 From the Bride ~
Charlie and I met while at school in Boulder at University of Colorado. I was introduced to him briefly at a house party and just started wondering about him. He was different and I was smitten. I wanted to ask him out but I just didn't see him around for the longest time. Eventually I found out that he spent that winter term skiing in Europe. When he got back, a mutual friend ended up connecting us again. We met up at an after party for a ski movie premier in 2001, I asked him out, and we have been together ever since. After university we moved to Lake Tahoe together to rock climb and ski. After living there on the north shore for 6 years together we finally decided to make it official. We got engaged on New Year's Eve 2008.
Although Tahoe weddings are typically very lake focused, the woods and trails surrounding the lake were really where Charlie and I spent the most time together. This venue, the Tahoe City Nordic Center, was literally our back yard for the majority of the time we lived in Tahoe. Our house backed up to this clearing, which is the beginning of the trail systems for the Nordic Center, and we ran and biked amongst these trees countless times. The golden colors during the late summer and the tall grasses beneath the trees were perfect. September is my favorite time of year in Tahoe. Plus, I always had a fascination with the totem pole that was there! It is a very special place for us to this day.
I love looking through old photographs. I love colors that are sun bleached. And I love balloons. I am an architect and graphic designer, so the placement of the perfectly round, giant balloons within the natural setting was really important to me. Charlie and I placed the most importance on our venue and the people we wanted at our wedding and we wanted it to truly be fun. To have the flavor of a carnival without getting too kitschy. We didn't want to make it over the top… since the setting was so amazing on its own. Friends, balloons, stripes, brass animals and a few pennant flags were all we needed. And there would have been no way I could have narrowed my colors down to just one or two. I had to have them all!
We are very much our own couple, so we wanted to make the day our own unique experience. We wrote our own vows and had our friend marry us. I did wear a pair of earrings that my mother, my grandmother, and my great grandmother had all worn for special occasions. Charlie and I compiled our favorite pictures from past family weddings and set them out. Instead of a cake, we had a beautiful assortment of individual pastries from the Tahoe House, a Swiss bakery in Tahoe City that is Charlie's favorite place to get coffee and sweets. But maybe the best part of our day was the dance party. We had our first dance to The Shin's New Slang and there was no cheesy wedding music played. Our friend and master DJ Eric Messier put together a playlist that literally no one could sit down to. The floor was packed all night until we had to turn off the lights. It was magical.
My most vivid memory is literally the light. The golden light of that day just signaled such wonderful things to come for us. The balloons dancing in the wind and the grasses swaying. And Charlie. He is so handsome and is truly my soul mate. I remember holding his hand and walking into the reception area and just feeling so much love surrounding us. Charlie and I both agree that it was the best day of our lives.
Vendors: Wedding Photography |
Catherine Hall Studios
Floral Design | Sara Spurlock of
Bellissima Floral
Wedding Coordination | Anya Miller-Berg (The Bride) Wedding Invitation Designer | Anya Miller-Berg (The Bride) Catering |
Mountain Magic Catering
Wedding Cake |
Tahoe House Bakery
Wedding Gown |
Cymbeline
Bridesmaid Dresses |
J.Crew
(Styled by Anya Miller-Berg) Wedding Venue |
Tahoe City Nordic Center
Hair |Laura Seegmiller of
Salon Bella Vida
Jewelry |
J.Crew
+ Family