As a wedding blogger, it's hard not to focus on just the decor details of a wedding. So when we received Aubrey and Tyler's day after session from
Annamae Photo
, we were thrilled. We could fully enjoy just the couple, the photography and the gorgeous Lake Tahoe landscape. The couple headed out into the wilderness with
Annamae
the day after their Lake Tahoe wedding and returned with some unforgettable wedding portraits.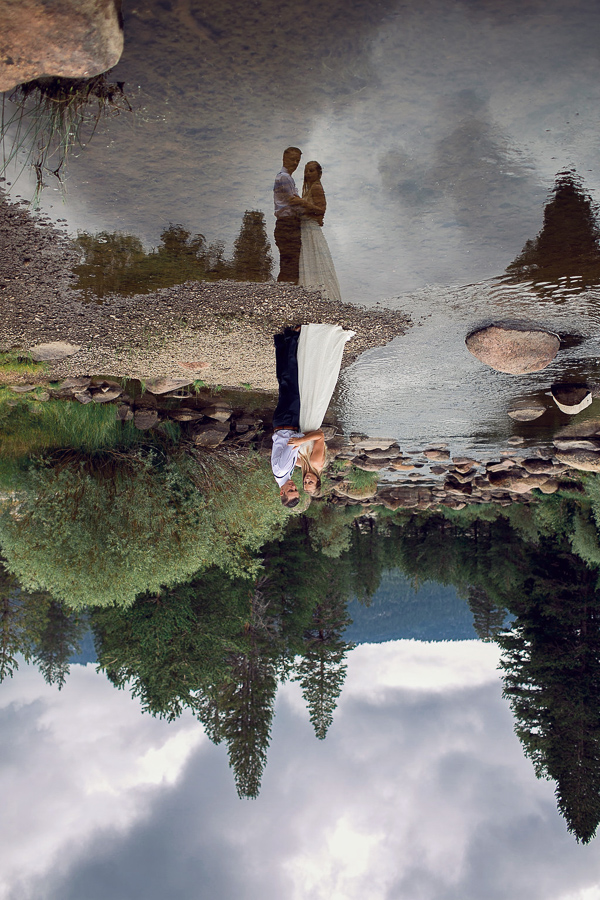 From the photographer, Annamae Photo ~
When we heard Tyler and Aubrey's story of how they met in culinary school in NYC we knew they were going to be so much fun to photograph. Coming from Florida we didn't know what to expect of the Tahoe climate in summer. We had beautiful sunny days leading up to our day after session and of course the morning of a storm decided to roll through. They were leaving for their honeymoon the next day and luckily Tyler and Aubrey were troopers and were willing to brave the potential downpour to get these photos.
The overcast skies ended up being in our favor and luckily the rain held off. Aubrey grew up in the Tahoe area and is the executive chef at the Thunderbird Lodge so she was happy to show us some of her favorite spots all around Tahoe. We had such an amazing time exploring and being adventurous with these two. Tyler and Aubrey were so much fun to capture, they have some of the most contagious fun loving personalities that we have come across and are so lucky to have had the opportunity to work with them and show their love for one another!