If you're considering going for an intricate updo as your wedding day hairstyle of choice, I say, go for it. How often can you really rock a gorgeous, over-the-top work of art on your head? Take your time,
research
, try styles, pick what looks best with your face,
your dress
,
your make-up
, but go for gold and look your glammest (
probably not a word - but I'm going for it
). It is your wedding day, of course!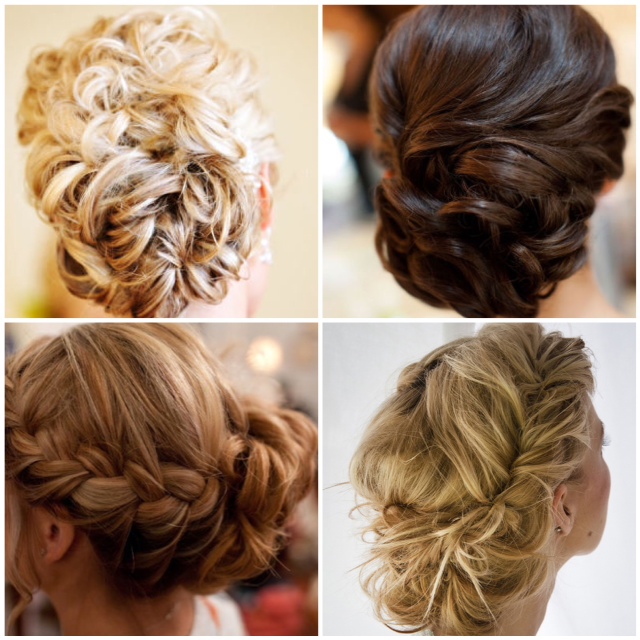 First Row:
Adeline and Grace Photography
via
Style Me Pretty
|
John The Photographer
via
Style Me Pretty
Second Row:
Frenzel Photographers
via
Style Me Pretty
|
First City Events
via
Whimsical Wonderland Weddings

Lexi is the Editor of a Lifestyle blog:
Glitter & Pearls
and a Weddings + Events blog:
Glitter Weddings
. She's a part-time lawyer, part-time blogger, full-time wedding + fashion obsessive.