Here's something unexpected in a wedding ceremony: origami paper cranes! But seriously, how cool is that? I am always a fan of a couple incorporating pieces of their own personalities into a wedding and origami is fun, quirky, and actually photographs beautifully, especially when strung and hung from trees or a wedding arbor. And, fun fact: Cranes are a symbol of peace, happiness, and longevity, and the presence of cranes at a wedding is said to wish the couple good luck more than one thousand times over.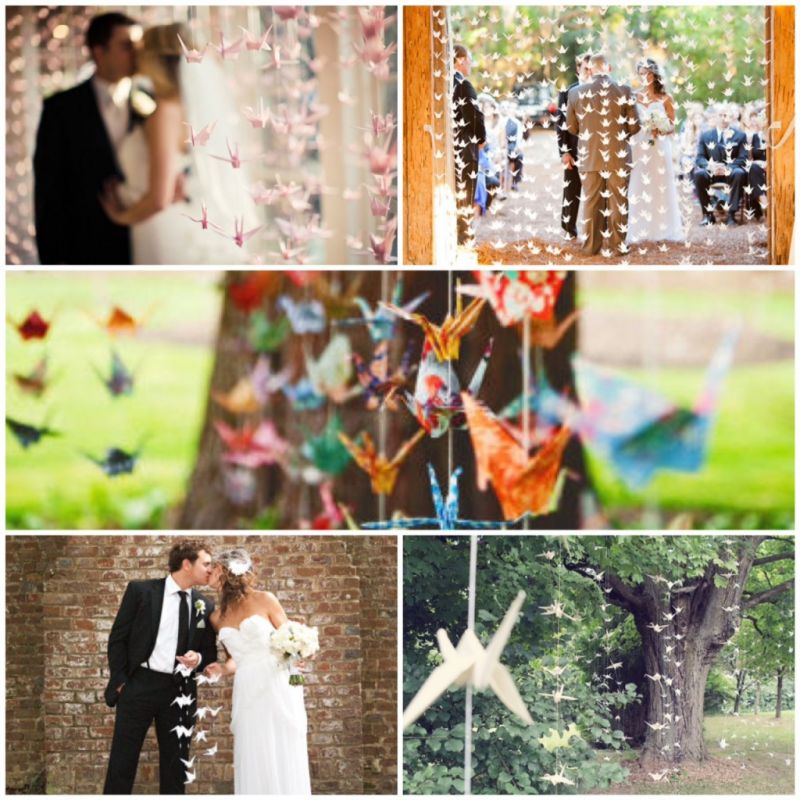 First Row:
Brooke Images
via
Style Me Pretty
|
Kellan Studios
via
Style Me Pretty
Second Row:
Stephanie Haller Photography
via
Style Me Pretty
Third Row:
Kellan Studios
via
Style Me Pretty
|
Renaissance Studios Photography
via
Ruffled Blog

Lexi is the Editor of a Lifestyle blog:
Glitter & Pearls
and a Weddings + Events blog:
Glitter Weddings
. She's a part-time lawyer, part-time blogger, full-time wedding + fashion obsessive.