Over the last year, I have watched my roommate and her fiancÚ pore over hundreds of wedding magazines, myriad photographer websites, and through countless pictures on their friends'
Facebook
pages. Throughout all their planning, the one thing I have heard over and over is that they want something fresh and new in their
photos
. They are a fun, quirky couple, and they want a little sass in their steps down the aisle. In honor of their quest for zest, I went in search of some wedding pictures that "posed" some alternatives to the general lineup. Unique photos are a great way to show off your style as a couple and to relieve some stress on your big day!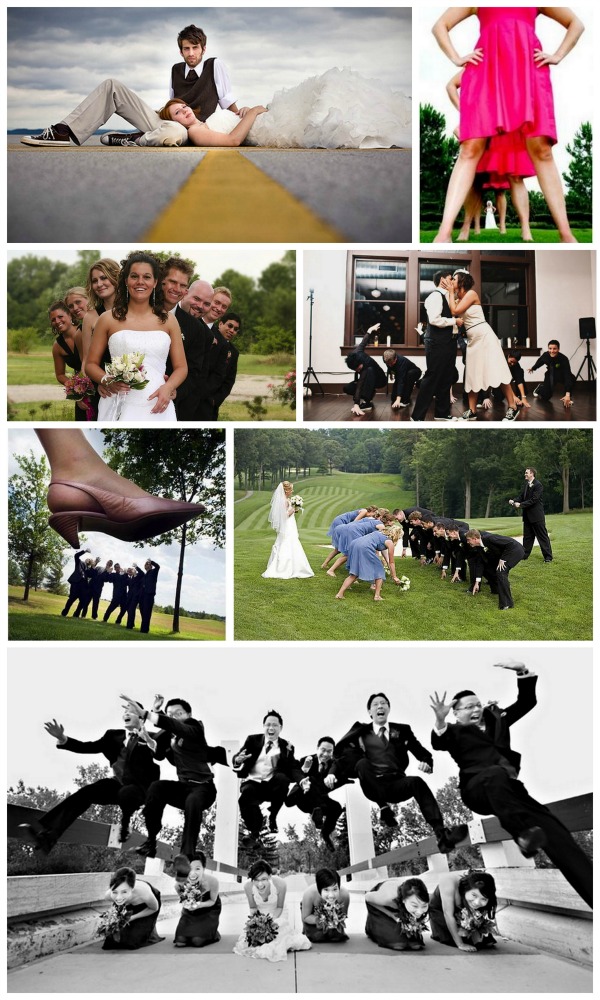 If you're looking for something similar, we can recommend several
photographers
who are more than willing to capture your creative spirit! First Row:
Wedding Wire
|
Weddingbee
Second Row:
In Wedding Dress
via
Beauty and the Groom
|
The Life You Love Photography
via
The Loveliest Day
Third Row:
Wedding Wire
|
Weddingbee
Fourth Row:
Just Married Photography
via
ISPWP

With her heart in Paris and her feet in the sand, Laurie is a part-time pizza lover and full-time blogger-tutor-editor-fashionista who still believes in fairytales and happy endings.