Whenever I think of brooches, I envision my grandmother and those sepia-toned portraits on her mantel. However, did you know that brooches have actually been around since the Bronze Age? Used for both function (holding a cloak or a skirt closed) and decoration, they were first made from basic metals and jewels and later took on the shapes, styles, and designs of the society who wore them. A brooch, especially one with family history or especial importance, can be a beautiful addition to your wedding day. Fasten one to your dress or shoe, or pin it in your hair. Some brides even choose to skip the
flowers
and create entire bouquet of brooches! However you choose to incorporate it, a brooch can add special elegance and meaning to your day.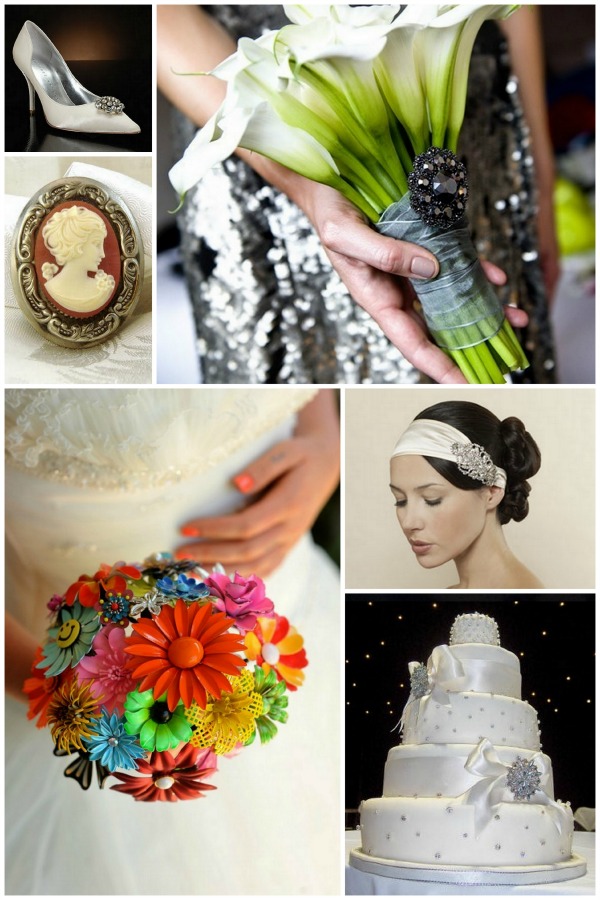 First Row:
Okbnetwork
|
Rock N' Roll Bride
Second Row:
Penelope's Pearls
Third Row:
Etsy
|
Jennifer Behr
via
The Deal Diva Bridal Guide
Fourth Row:
Project Wedding

With her heart in Paris and her feet in the sand, Laurie is a part-time pizza lover and full-time blogger-tutor-editor-fashionista who still believes in fairytales and happy endings.