I love a man in a bow-tie, and a printed, playful bow-tie adds all the more character and whimsy. Modern weddings have even gone so far as to offer bow-tie bars where the boys can tie a bow-tie on mid-party. A printed bow-tie can also fit well into the color scheme or theme of a wedding (i.e., lavender bow-ties, or a bow tie with a checked print for a preppy wedding). In pictures, the groomsmen can get playful, rocking suspenders or printed socks to match their perfectly quirky bow-tie. Not to mention, bow-ties make a great gift for the groomsmen.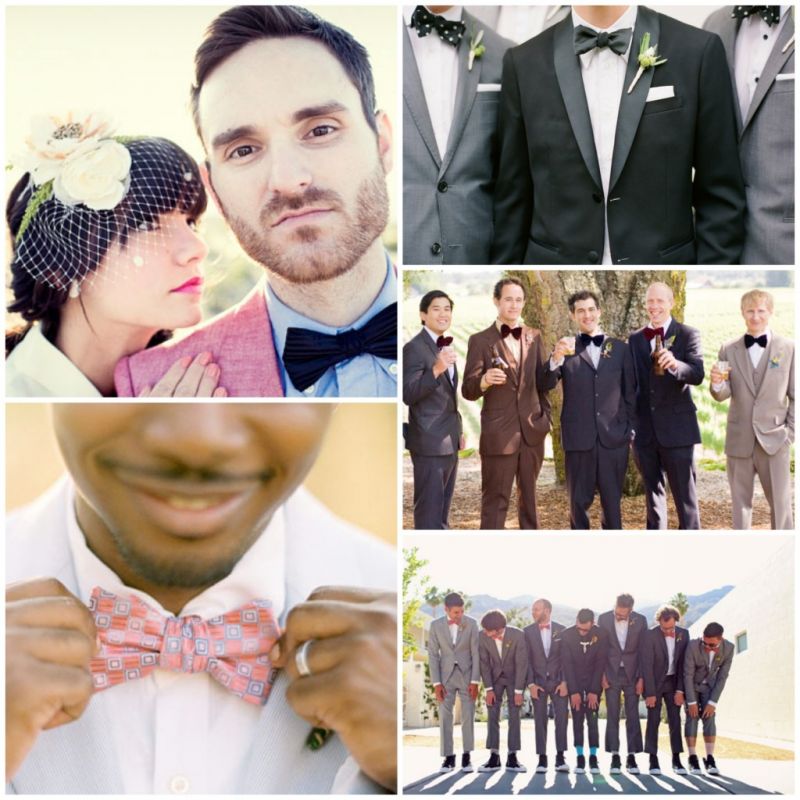 First Row:
EP Love
via
Belle The Magazine
|
Tec Petaja
via
Well Groomed Blog
Second Row:
Jose Villa
via
Belle The Magazine
|
Jessamyn Harris
via
Belle The Magazine
Third Row:
Max Wanger
via
Belle The Magazine

Lexi is the Editor of a Lifestyle blog:
Glitter & Pearls
and a Weddings + Events blog:
Glitter Weddings
. She's a part-time lawyer, part-time blogger, full-time wedding + fashion obsessive.