Whether you're a bona-fide treehugger or just want to do your part, being eco-chic is pretty, popular, and planet-friendly! Here are a few great ideas to be a little greener on your big day:
1. Use Recyclables
From recycled invitation paper to decorations and cutlery, aim to use products that have either been recycled or can be used again in the future.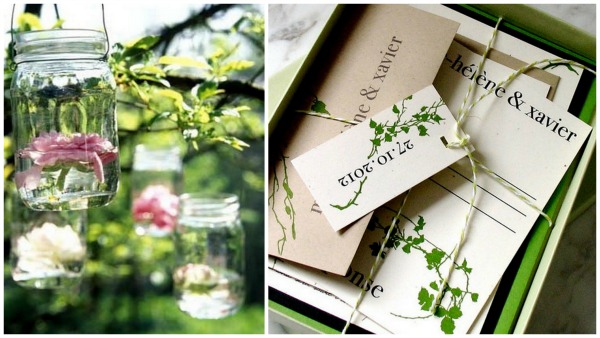 Intimate Weddings
|
Beacon Lane
via
Etsy
2. Friendly Flowers
Ask your
florist
to help you choose flowers that are grown organically, and make sure you pick ones that grow naturally during the season in which you're getting married. Choosing potted plants as part of your decor means you can use them again! Or let your guests take them home as favors.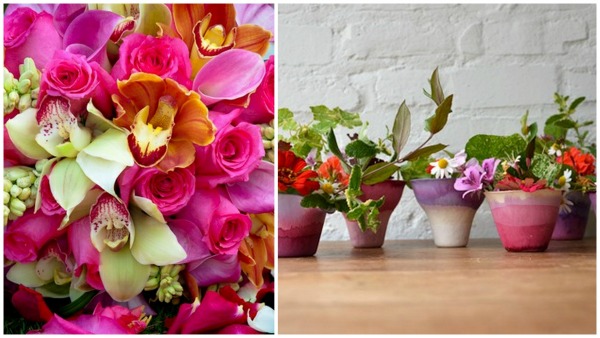 Weddings on Kauai
|
Design Sponge
3. Go Local
Support your local economy by choosing
local vendors
. In doing so, you'll help cut down on excess travel and pollution. Look at farmer's markets and other local boutiques for gifts, lace, catering, dresses, suits, and decorations.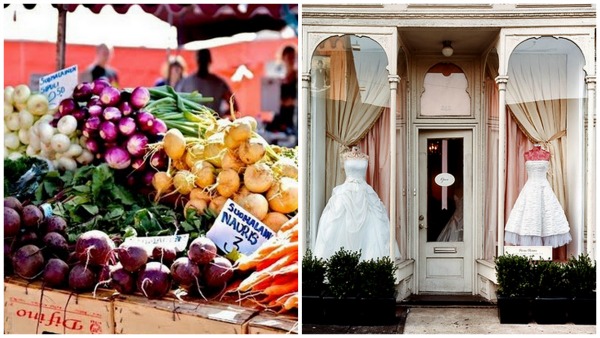 Belle Vivir
|
Martha Stewart Weddings
4. Carpool!
Save time, traffic, money, and the atmosphere. Arrange for a shuttle from hotels, or designate one bridesmaid as the carpool coordinator. Tip: make it more fun by piling up in a
party bus
and arrive there in style!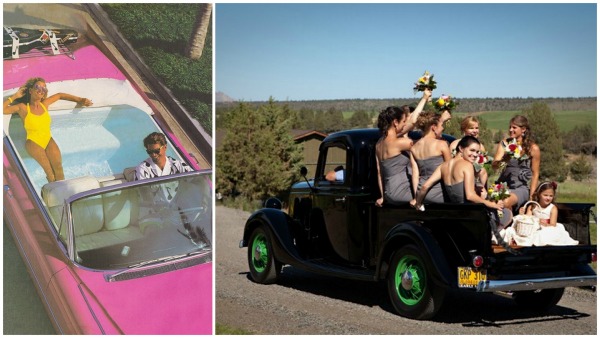 High End Hippy
|
Michelle Cross Photography
via
Elizabeth Anne Designs
5. Beautiful Bins
This sounds like a no-brainer, but it's so easy to have everything end up in the garbage by the end of the night. Have bins everywhere and you'll be surprised by how much trash
doesn't
accumulate. Blue isn't one of your colors? There's a new trend for
pink recycling bins
, which help raise money for breast cancer awareness. Double win!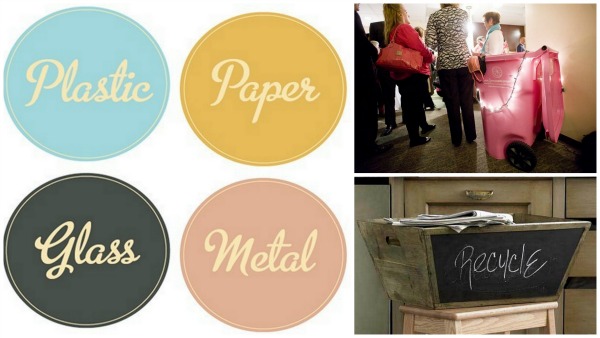 Poppytalk
|
Live Well
|
Casa Sugar
Go Green!

With her heart in Paris and her feet in the sand, Laurie is a part-time pizza lover and full-time blogger-tutor-editor-fashionista who still believes in fairytales and happy endings.