I guess the cat's out of the bag on this one . . . It's true - I am a bonafide cat lady. I just love their furry faces! Although cats might not make the best ring-bearers, they always add their own sense of quirky fun to the festivities. Plus, these lovable felines are just so cute and photo-friendly; they'll add the purrr-fect touch to your big day!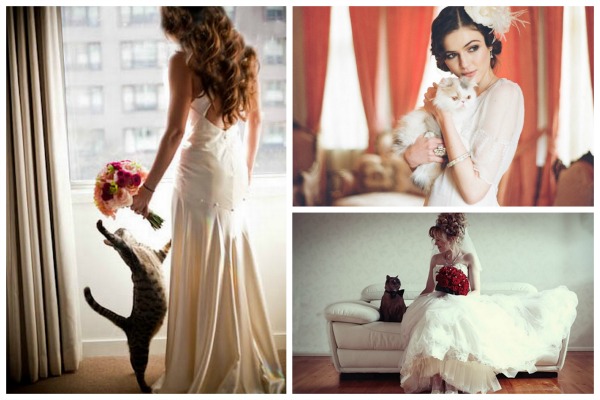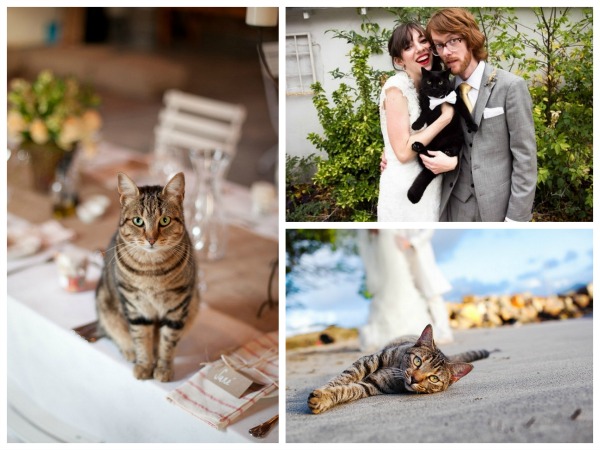 First Row:
The Observatory
via
London Bride
|
Stephanie Williams Photography
via
Ruche
Second Row:
Britt Spring
via
Catsparella
Third Row:
Caroline + Ben
via
Style Me Pretty
|
Folk Art Papercuts
|
Maria DeForrest
via
Ruffled
Fourth Row:
Zachary Hunt Photography
via
A Practical Wedding
|
Catherine Mac Photography
via
Ruffled
Fifth Row:
Adagion Photography
via
Floridian Weddings

With her heart in Paris and her feet in the sand, Laurie is a part-time pizza lover and full-time blogger-tutor-editor-fashionista who still believes in fairytales and happy endings.