Most little girls dream of a fairytale wedding, and though we grow older and wiser, most of us haven't completely lost the princess ideal. These free-spirited brides went for gold and rocked the princess look in feminine floral crowns, and I'm kind of jealous. I just love the idea of wearing flowers in your hair on the big day. And, if you're feeling crafty, Lauren Conrad's site,
The Beauty Department
, has a fabulous
DIY
on how to put together the sweetest floral crown.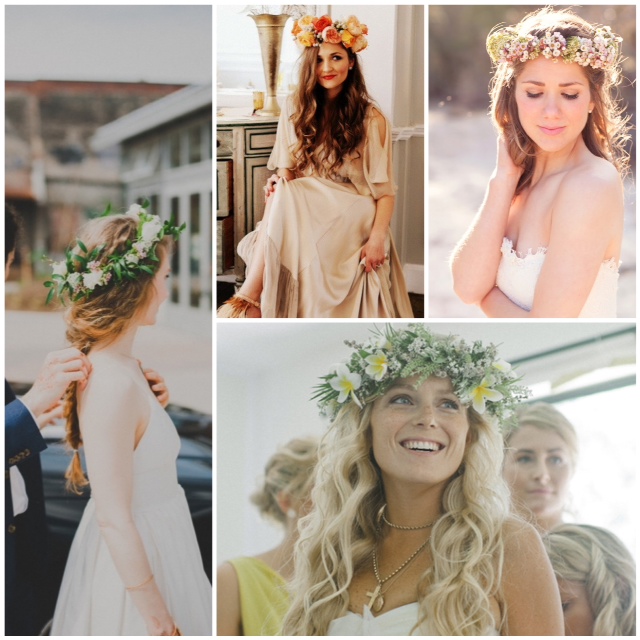 First Row:
Mango Studios
via
Ruffled Blog
|
Judy Pak Photography
via
Style Me Pretty
|
Half Orange Photography
via
Ruffled Blog
Second Row:
Photography by Caspix
via
Ruffled Blog

Lexi is the Editor of a Lifestyle blog:
Glitter & Pearls
and a Weddings + Events blog:
Glitter Weddings
. She's a part-time lawyer, part-time blogger, full-time wedding + fashion obsessive.