The first time you see your partner on your wedding day is going to be beautiful, memorable moment no matter how you do it. Tradition holds that it's bad luck to see the bride or groom before the wedding, but hey - the 21st century is all about breaking tradition and making your own rules and your own kind of luck! Not sure how you want your first look to go? Here are three ways to consider!
1. Behind the Scenes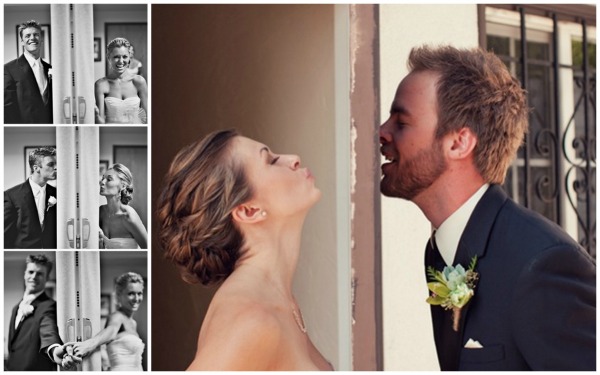 Some couples exchange gifts, pray, or just hold hands before the actually ceremony - all without looking! A great way to calm any jitters before walking down the aisle.
2. Precious Moments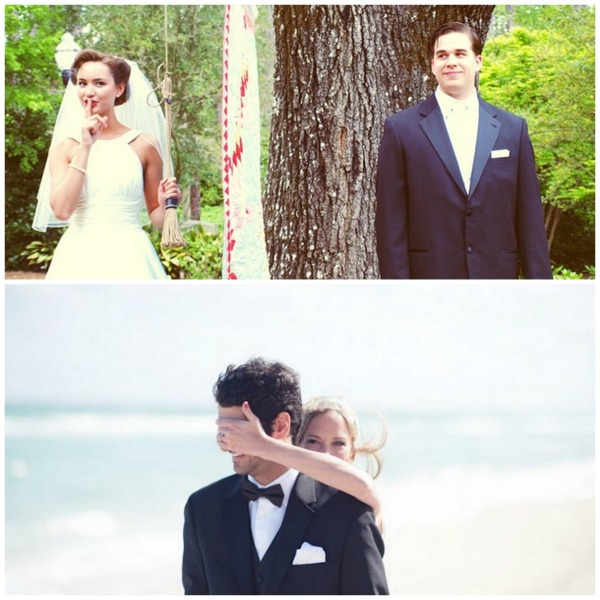 Another option is to plan a few moments together right before the wedding. This can be a truly intimate time for the bride and groom, a time meant only for the two of you before the busyness of the big day.
3. Down the Aisle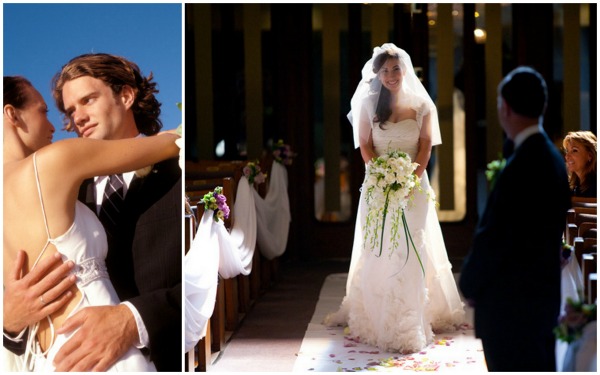 Still other couples choose their first look to be from opposite ends of the aisle, that timeless distance that seems to slow down the world for just a while. Whatever you choose, it's sure to be magical! First Row:
Brandon Werth
via
The Knotty Bride
|
Melissa Young Photography
via
Southern Weddings
Second Row:
White Rabbit Studios
via
Style Me Pretty
|
Paper Antler
via
Style Me Pretty
Third Row:
Artage Pictures
via
Shaza's Scrapbook
|
Glamour

With her heart in Paris and her feet in the sand, Laurie is a part-time pizza lover and full-time blogger-tutor-editor-fashionista who still believes in fairytales and happy endings.