We've asked the wonderful music professionals at
Hip Entertainment
for tips and advice on picking that one song to commemorate your first spin on the dance floor as husband and wife- the first dance! Many people spend forever choosing their first dance song, and for other couples the song just chooses them. Whether you already know which song to choose or you're having little trouble picking the perfect tune, read Hip Entertainment's tips to make sure your first dance is amazing!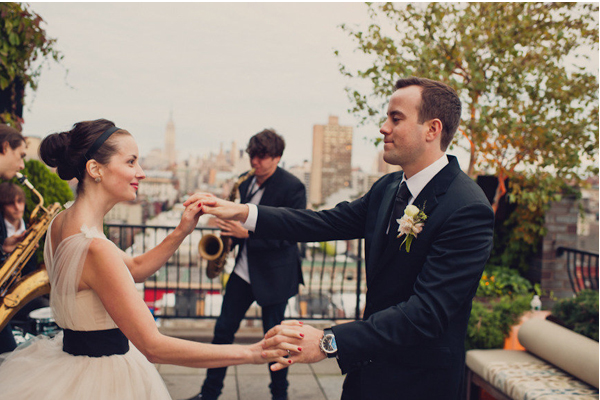 Image courtesy of Dove + Sparrow Photography
What are the most popular first dance songs?
There are so many great first dance songs and with shows like
Rock the Reception
, the genre has broken wide open. Universally couples want a song that captures the personality of their relationship. They also want to be comfortable dancing and some songs may feel too fast or slow or even too emotional for newlyweds wanting to kick off the dance party. Some first dance favorites are: Al Green -
Let's Stay Together
Etta James -
At Last
Maroon 5 -
She Will Be Loved
Elvis Presley -
Can't Help Falling In Love
Nat King Cole -
Unforgettable
Elton John -
Your Song
Van Morrison -
Days Like This
Van Morrison -
Crazy Love
Marvin Gaye -
How Sweet it is
Joe Cocker -
You Are So Beautiful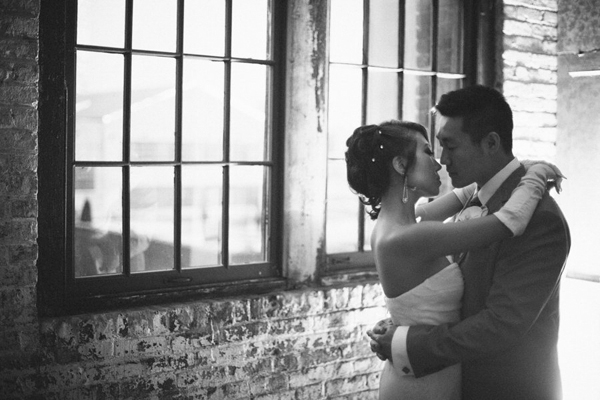 Image courtesy of CLY Creation Photography
What are your current favorite first songs?
I like a lot of different kinds of music and since we get to go to so many weddings I've seen a lot of first dances. Songs that I never thought of as first dance songs have been requested and they end up being great choices. The personality of the couple and their song choice shines through. Personally, I'm a little bit of a purist so I particularly like first dance songs that rely on strong vocals and great musicianship. Van Morrison and Al Green are favorites and we always like Rascal Flatts. Our bands and DJ's can always make any First Dance song choice work given enough notice. If a couple would like one of our bands to learn a special song, it's ideal to give them your selection about three months before the wedding. If you don't have that kind of time - ask anyway and the band leader may be able to make it work.
What's the most unusual First Dance Song you have played?
Probably "
Let My Love Open the Door
" by Pete Townsend. It ended up being a great choice.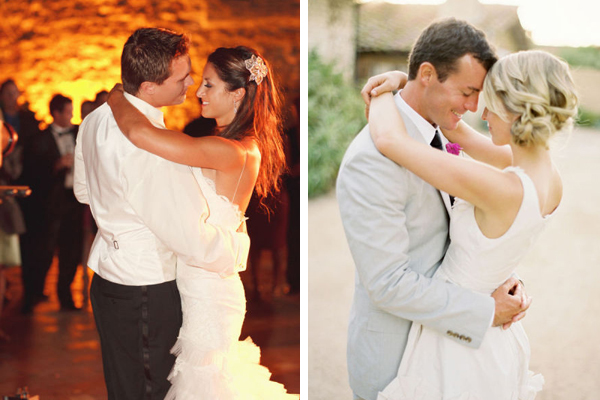 Images courtesy of Marisa Holmes Photography & Jose Villa Photography
When do you feel is the right time to have a first dance?
Personally, I like when we introduce the couple in the dinner location (usually following cocktails), and they make their way to the dance floor for their first dance. At this time, when everyone has been seated for dinner, all eyes are on the couple and we have everyone's complete attention. Another option is waiting until dinner and toasts are completed, and then we go to the first dance, followed by father daughter & mother son dances. The truth is that every wedding is unique and I enjoy working with the wedding planner and couple to make it a special and memorable evening. There really are no rules.
Anything else you would like to add about the First Dance?
Sometimes couples have a special song that is their song. And sometimes itís their song because of a place they heard it or a time they shared while listening to it. Itís always good to check the lyrics of your First Dance song. Little lyrical surprises slip by day to day listening but wonít stand up under the microscope (and video taping) of the first dance. The first dance song is one feature of weddings everyone enjoys planning & we love being there to see it happen!