Memorial Weekend has come and gone (which hopefully means no more snow!), so you can pretty much expect me to babble on about all things color for the better part of the summer. I love a colorful wedding, and big pops of color start with the
flowers
. These bright floral arrangements, bunched with summer citrus, are the perfect colorful addition to any wedding. These floral centerpieces in particular really take it the next level with the unique pops of citrus, from lemons to limes, oranges, blood oranges sliced and whole, even bunches of kumquats. This funky arrangements are a definite summer "do."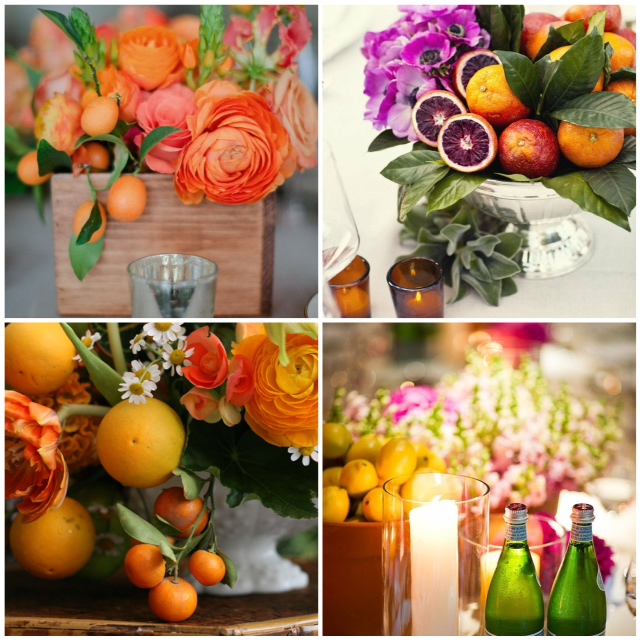 First Row:
Troy Grover Photographers
via
Style Me Pretty
|
Joy Marie Photography
via
Style Me Pretty
Second Row:
Amy Merrick
via
Design Sponge
|
Studio Impressions Photography
via
Style Me Pretty

Lexi is the Editor of a Lifestyle blog:
Glitter & Pearls
and a Weddings + Events blog:
Glitter Weddings
. She's a part-time lawyer, part-time blogger, full-time wedding + fashion obsessive.