Whether they're traditional or something a bit funkier, a bridal belt is one seriously gorgeous accessory. A
wedding dress
worn with a belt looks on-trend and oh-so-fashionable, and a good belt defines your waist, no matter the amount of fluff and tulle! As for styles: I always swoon over the ribbon and tulle sashes encrusted with blingy crystals, but a simple and unexpected leather or rope belt can really tie in a theme or bring out your unique personality on your special day.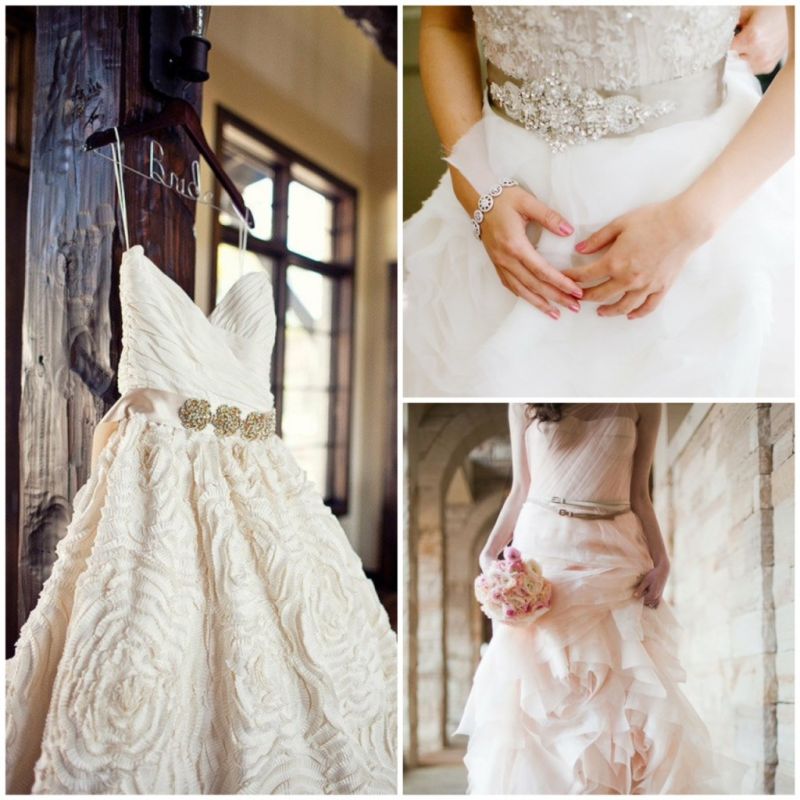 First Row:
Caroline Fontenot Photographer
via
Style Me Pretty
|
Gladys Jem Photography
via
Style Me Pretty
Second Row:
James Christianson Photography
via
Style Me Pretty

Lexi is the Editor of a Lifestyle blog:
Glitter & Pearls
and a Weddings + Events blog:
Glitter Weddings
. She's a part-time lawyer, part-time blogger, full-time wedding + fashion obsessive.