While I'm on my summer fruit kick, I thought I'd talk all things the color blue, namely, blueberry blue. Blueberries are a perfect and vibrant purple-blue and make for a bright and cheerful summer wedding color palette. The fruit itself also makes a great theme, from invitations to favors to a sweet Summer dessert.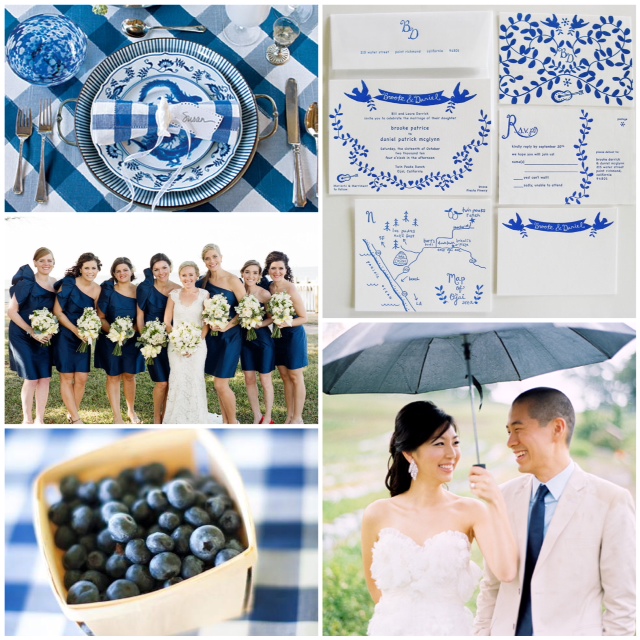 First Row: Laurey W. Glenn via
Southern Living
|
Elizabeth Hubbell Studio
Second Row:
Stephen Devries
via
Southern Weddings
|
Leo Patrone
via
Snippet & Ink
Third Row:
Jenna Cole
via
Southern Weddings

Lexi is the Editor of a Lifestyle blog:
Glitter & Pearls
and a Weddings + Events blog:
Glitter Weddings
. She's a part-time lawyer, part-time blogger, full-time wedding + fashion obsessive.