From adorning hair accessories to a more minimalistic approach, 2021 has seen it all when it comes to wedding hairstyles. And of course, our Tahoe stylists were at the forefront of the everchanging trends and making each bride feel like a million bucks. So are you ready to feel inspired? Because these wedding hairstyles will leave you no other choice!
Not many things can beat an elegant and sleek chignon updo. It's timeless, chic, and perfect for any wedding style. Plus, it goes well with all types of wedding dresses and veils. So, if you're like us and can't get enough of this classical minimalistic look, we suggest checking out Rob and Marie-Louise's Swedish-inspired celebration here!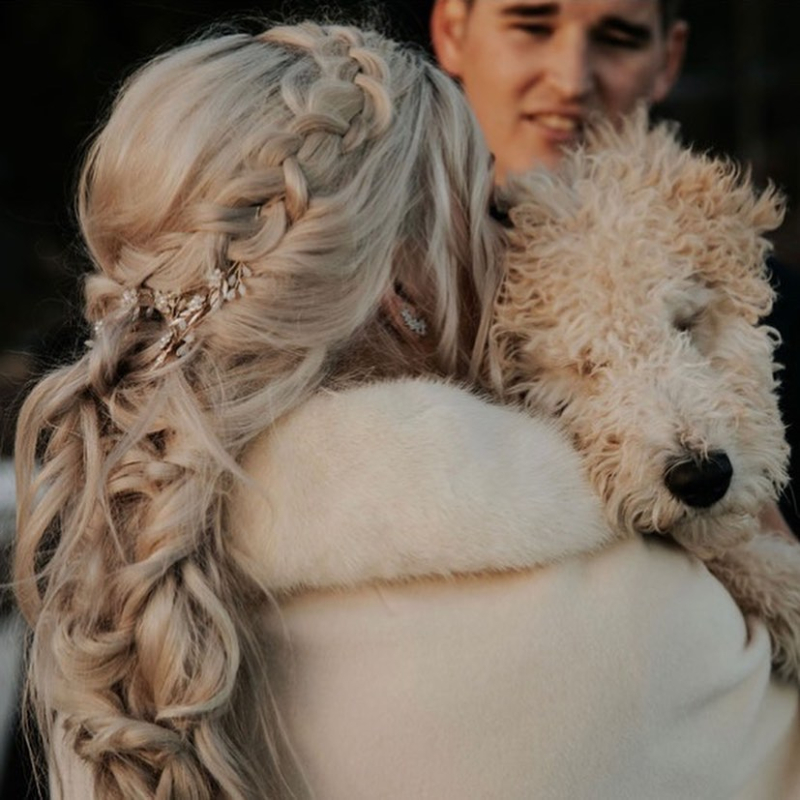 This wedding hairstyle caught our eye because it's straight-up glamorous. And these intricate curls, gorgeous crossover, and winter coat make us want to unleash our inner ice princess. In short, hashtag winter wedding hair goals.
ROMANCE IS IN THE (H)AIR

Dolled Up OC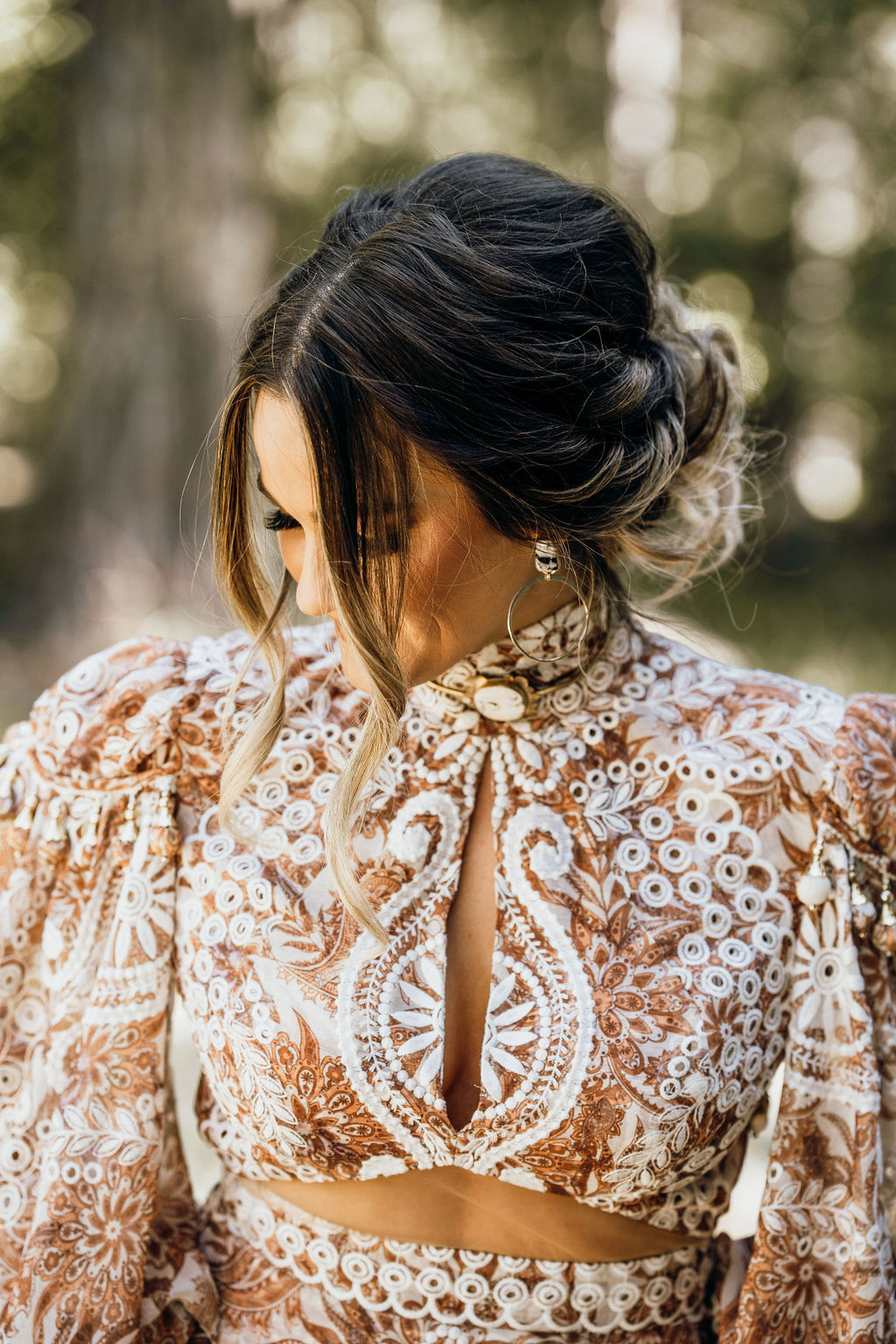 Callie's slightly messy updo with loose curls makes us feel all the feels. We also love how well this hairstyle and wedding dress complement each other. After throwing in some soft braids, we realized this is one bohemian queen we'll never forget. Relive Dan and Callie's charming mountain wedding here!
It is no surprise that the half-up, half-down wedding hairstyle made its way to our list of best wedding hair. Who doesn't want the best of both worlds - flowy curls while keeping your locks off your face? And if you accentuate this style with a shiny accessory and off-the-shoulder lace gown, like Shinne, your hair will surely be the talk of the town. Check out Shinne and Randy's picture-perfect elopement in South Lake Tahoe here!
With Best Winter Wedding and Best Wedding Hair covered, we've decided to round up a few of our fave first kisses next time. And believe us, this is one category you don't want to miss out on. So stay tuned! xo