One of the most anticipated wedding moments is the bride's walk down the aisle in her wedding dress. And rightfully so! Not only is it the culmination of months of planning, but this is also where the bride's unique personality shines through. Luckily, 2021 delivered many incredible wedding dresses that we're still swooning over in the new year. So much so that we decided to narrow down a few of our favorites for the Best Wedding Dresses of 2021. And who knows, they might just inspire you when you plan your own Lake Tahoe wedding!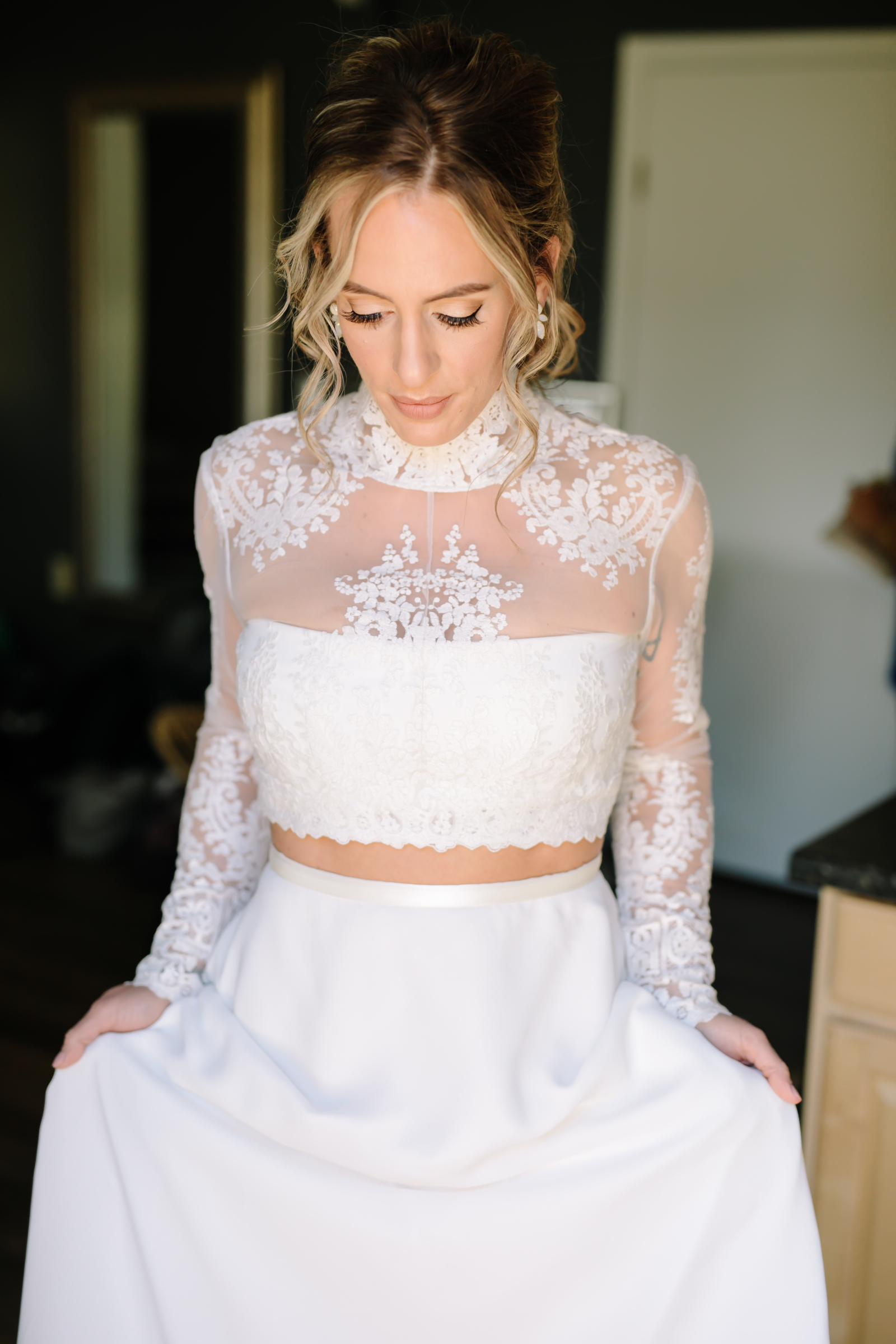 It's a fact; long sleeve dresses are beautiful for your Tahoe wedding. And Erin's Moonlight Lace gown is no exception! Plus, she combined pieces from not one, not two, but three different designers making her dress one of a kind. The designers and pieces in question? A Chosen by Kyha bandeau, lace top from Leanne Marshall, and skirt from Temple by Bo and Luca. In other words, this wedding dress is so unique, you'll never be able to see this combination on anyone else, anywhere else in the world!
Corey Fox Photography | Moonlight Lace | Tannenbaum | Hushed Commotion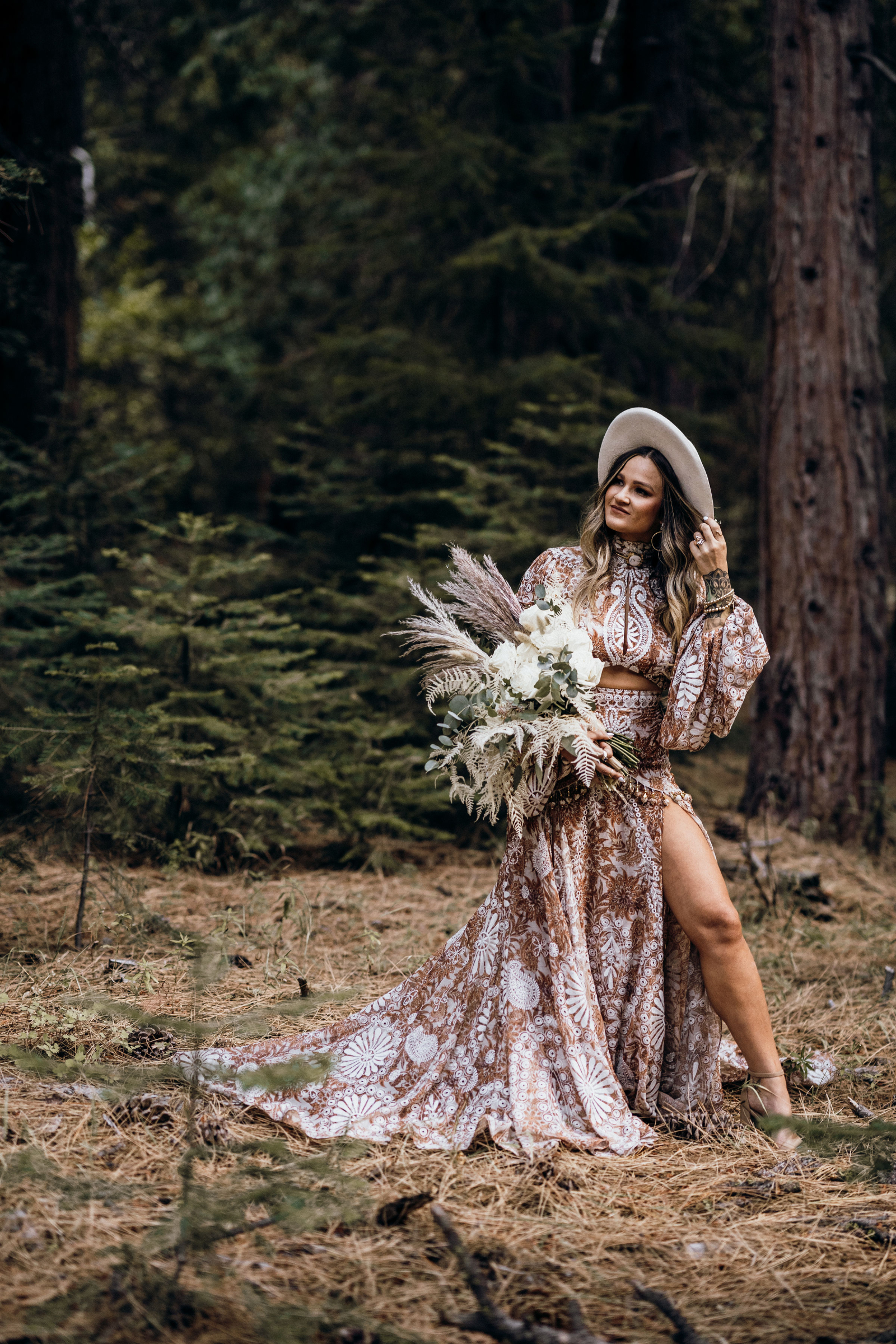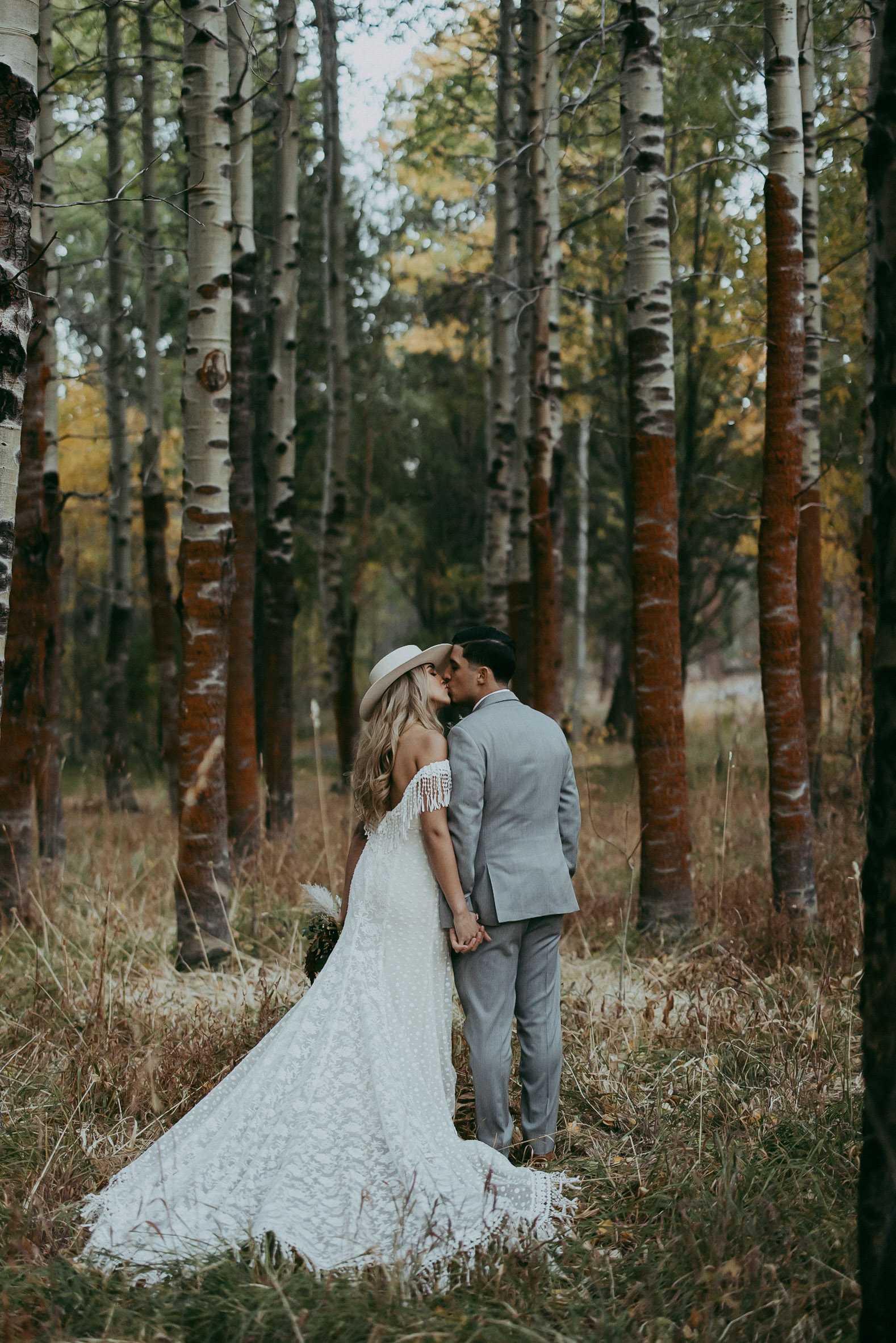 We're crushing hard on the details of Amalia's Dreamers & Lovers gown. From the off-the-shoulder neckline to the low back, this gorgeous fringe dress is nothing short of exceptional!
It was love at first sight when we saw this hand-beaded and hand-embroidered Bo & Luca design from the bridal boutique Moonlight Lace. Throw a beautiful back and voluminous sleeves into the mix, and we're already practicing our imaginary walk down the aisle. And the best part? The gown can double as a red carpet dress!
Taylor Kern | Moonlight Lace | Hushed Commotion | Wild Rose Floral | ME Beauty Hair and Makeup | EX / OH Design Co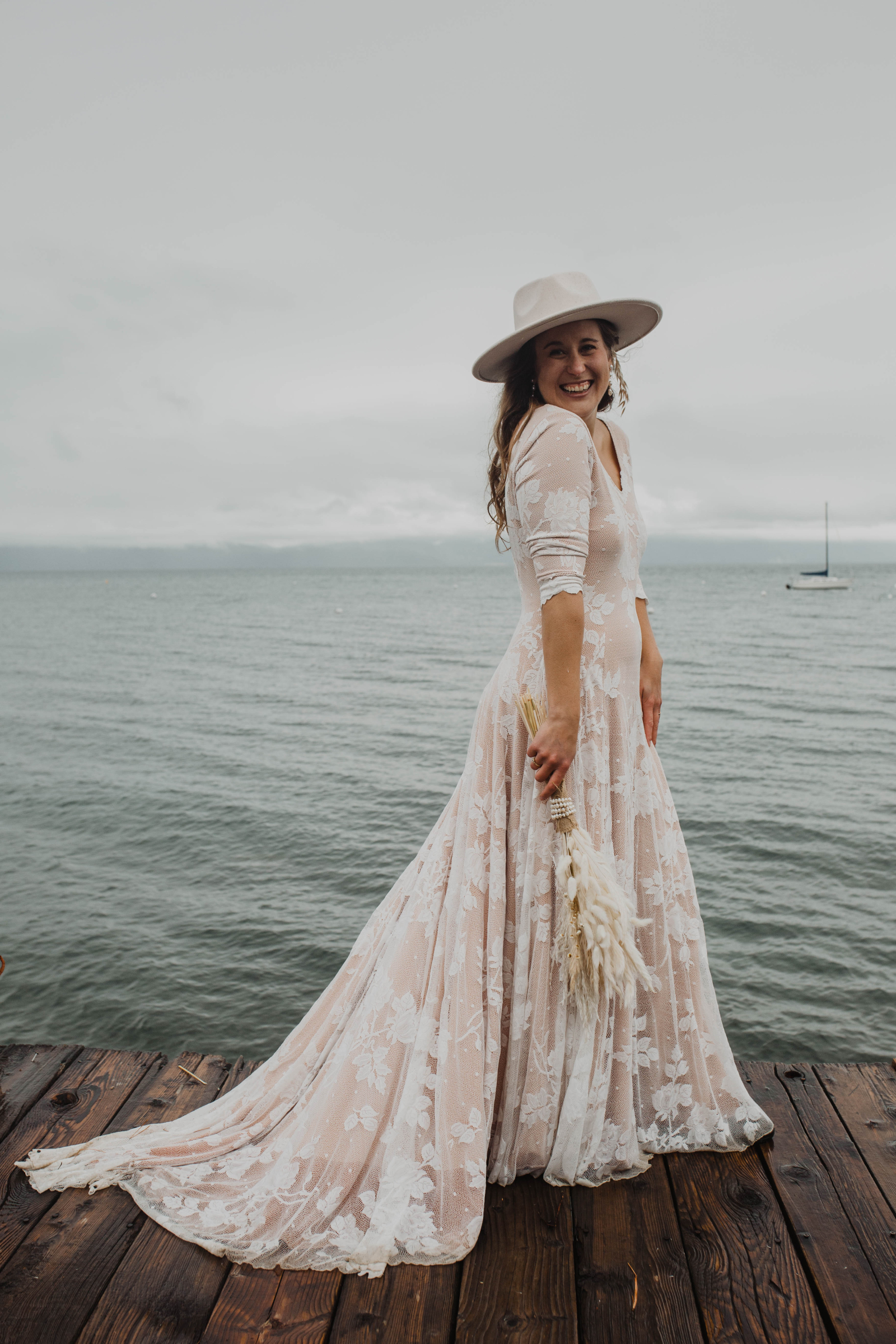 Tara was the dreamiest of brides in her Wear Your Love bridal gown. Her bridal look came to life with her three-quarter sleeves' lace motifs and ripples of lace through her gorgeous skirt, all set against a classic Tahoe backdrop.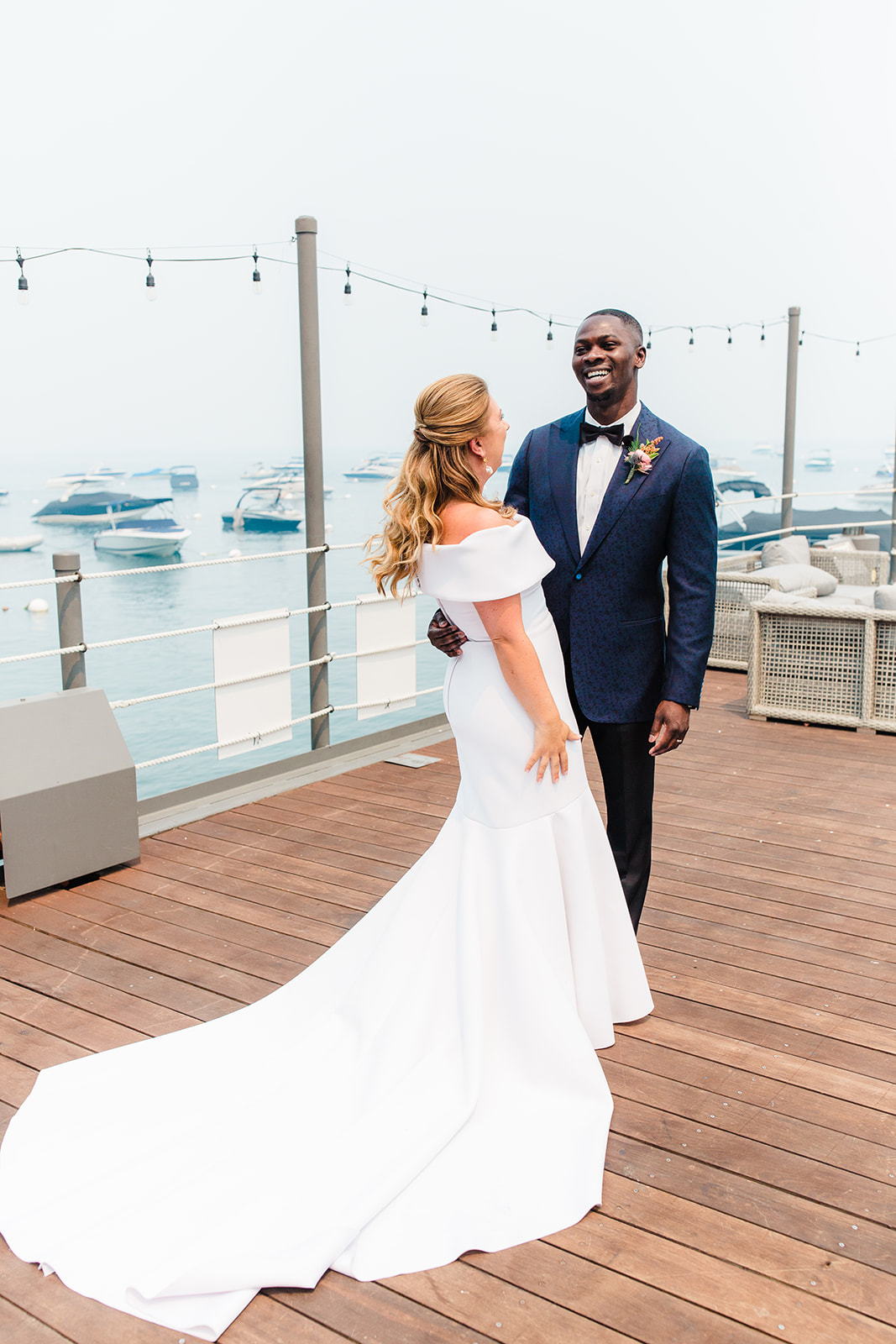 Katharine found her dream dress in this timeless Chosen by One Day gown. This sleek, fitted gown with its long train and off-the-shoulder neckline have wedding dress goals written all over it!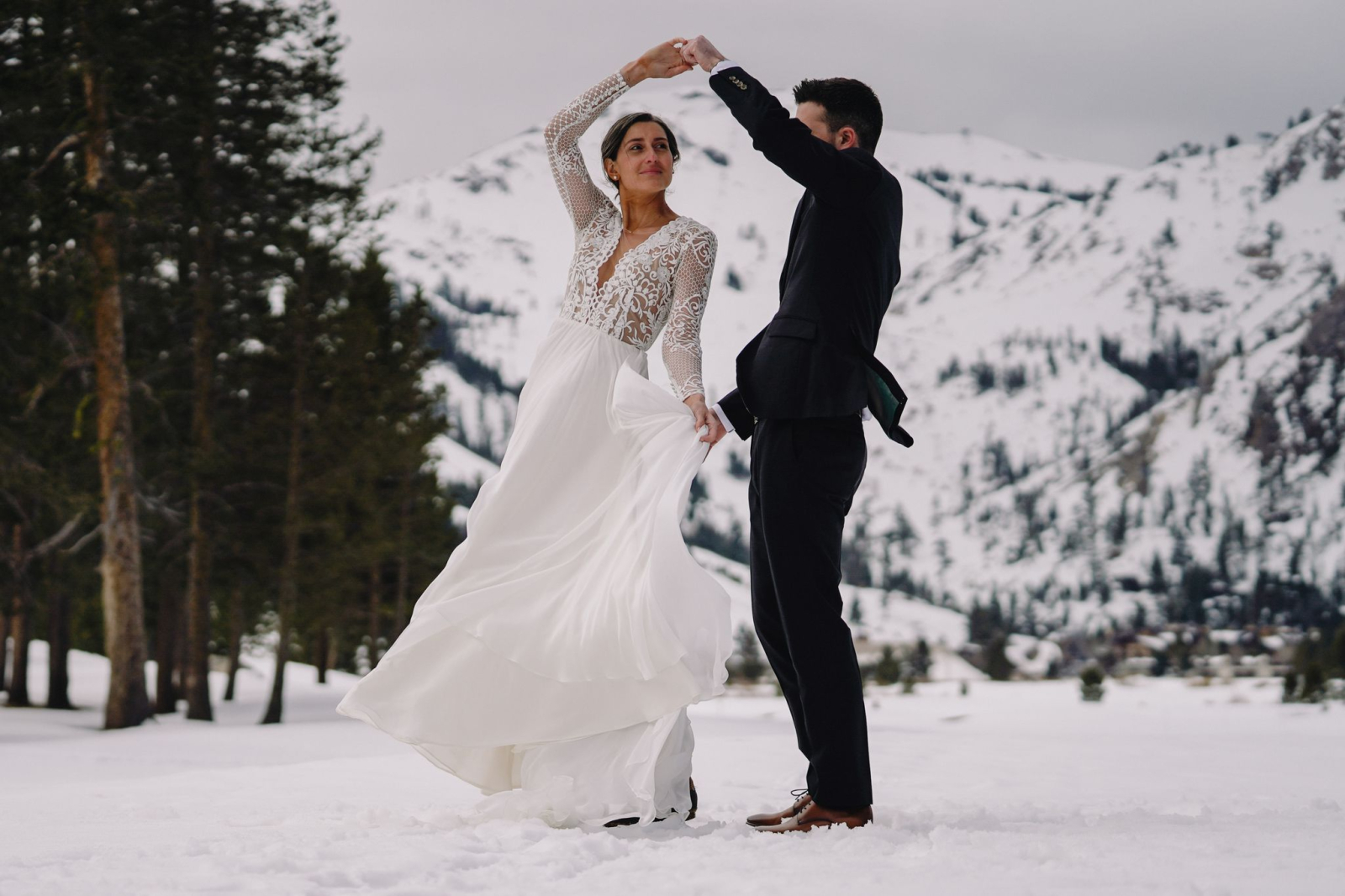 Can't decide between sleeves and going strapless? Then, an off-the-shoulder dress is the way to go. And you literally can't go wrong with this classic gown with a touch of drama by Netta BenShabu.