One of our fave categories of the Best of Series is definitely the first kiss. Why you might ask? Because nothing says "hey, we're married" more than that first lip-lock. From dramatic dip kisses to windswept smooches, here are a few swoon-worthy first kisses that will make you want to watch reruns of The Notebook.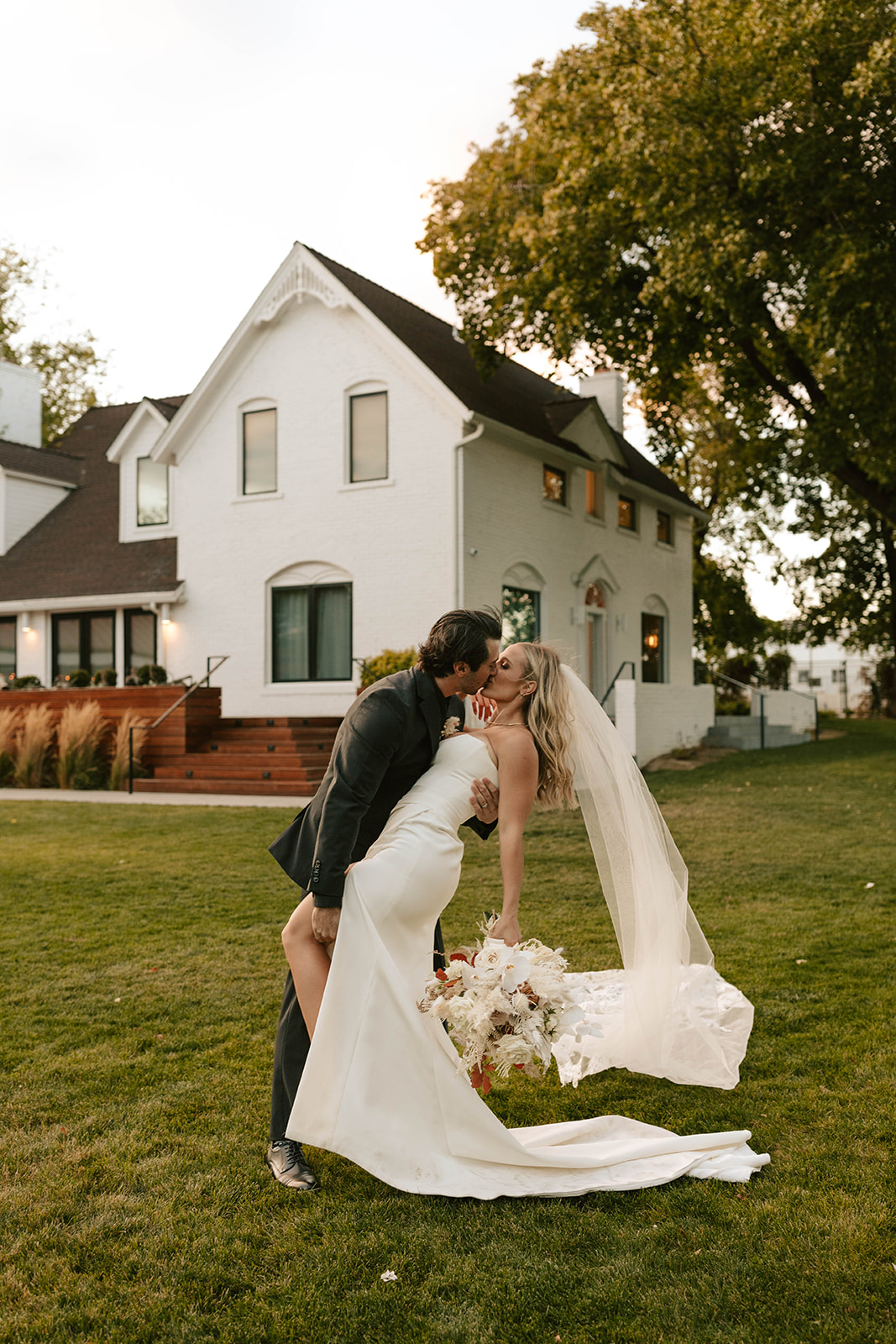 The placement of the hands, the dramatic dip, and this seriously gorgeous couple made us think this was a scene out of a movie instead of a real wedding. Could this moment be any more perfect?
B&B Designs | Lauren Kovacik Photography | The Elm Estates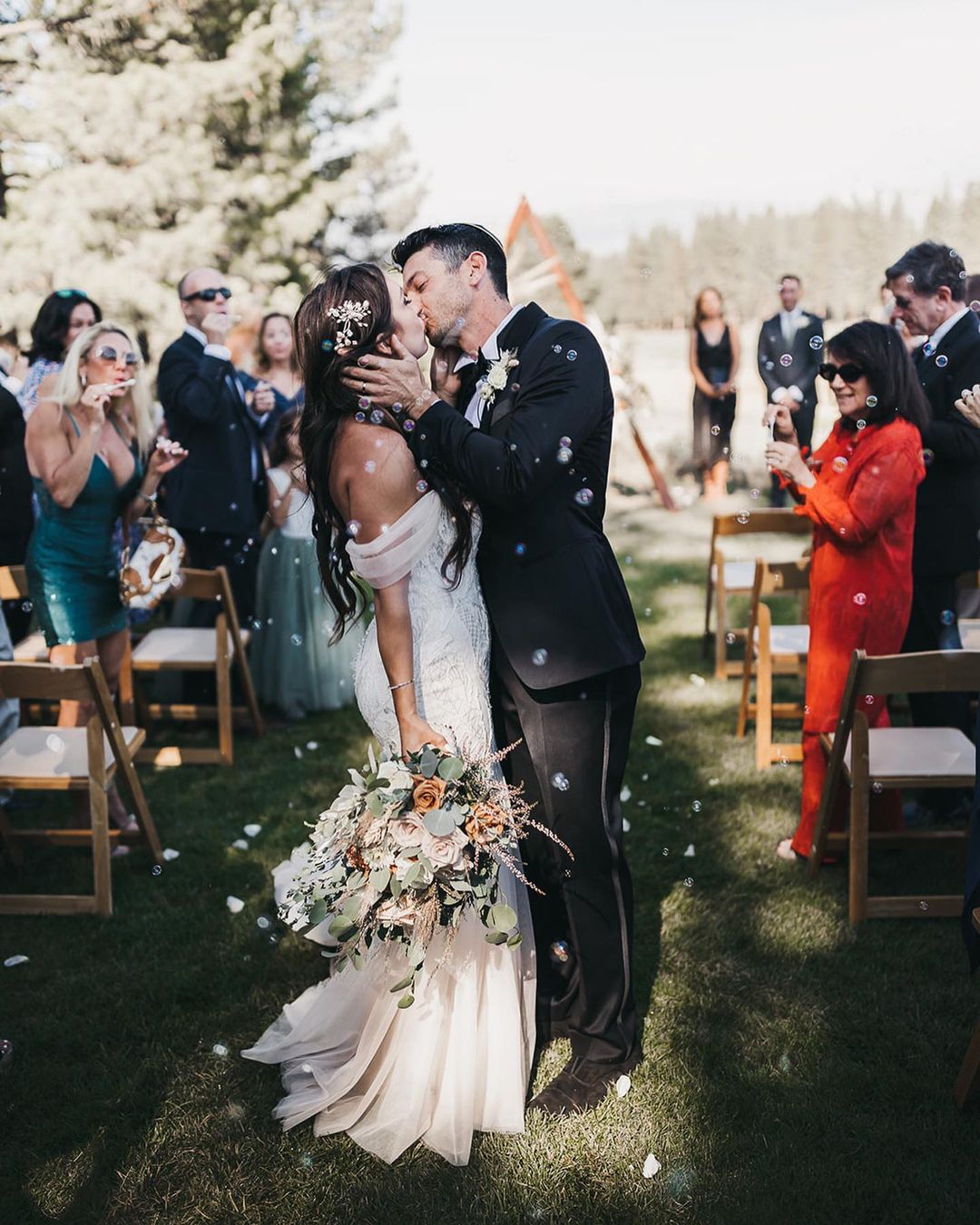 Christina and August sealed their love with the most perfect kiss surrounded by bubbles. The passion, the beauty, and the setting have us swooning over this wedding.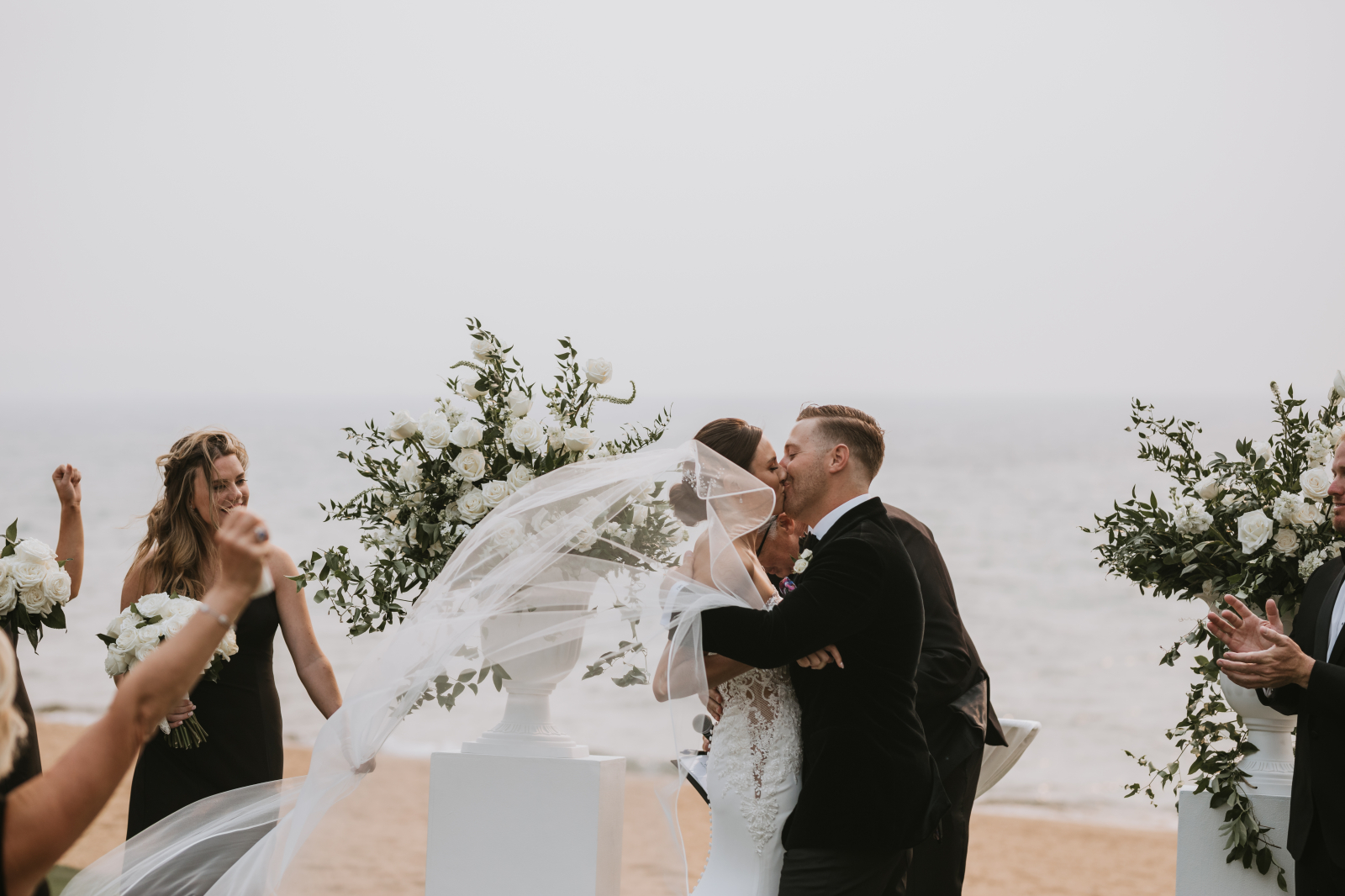 Edgewood Tahoe | Jones Lane Studios | Thran's Flowers | Rah Beauty Bar | Lake Tahoe DJ | Awe Tahoe
SHOUT IT FROM THE ROOFTOPS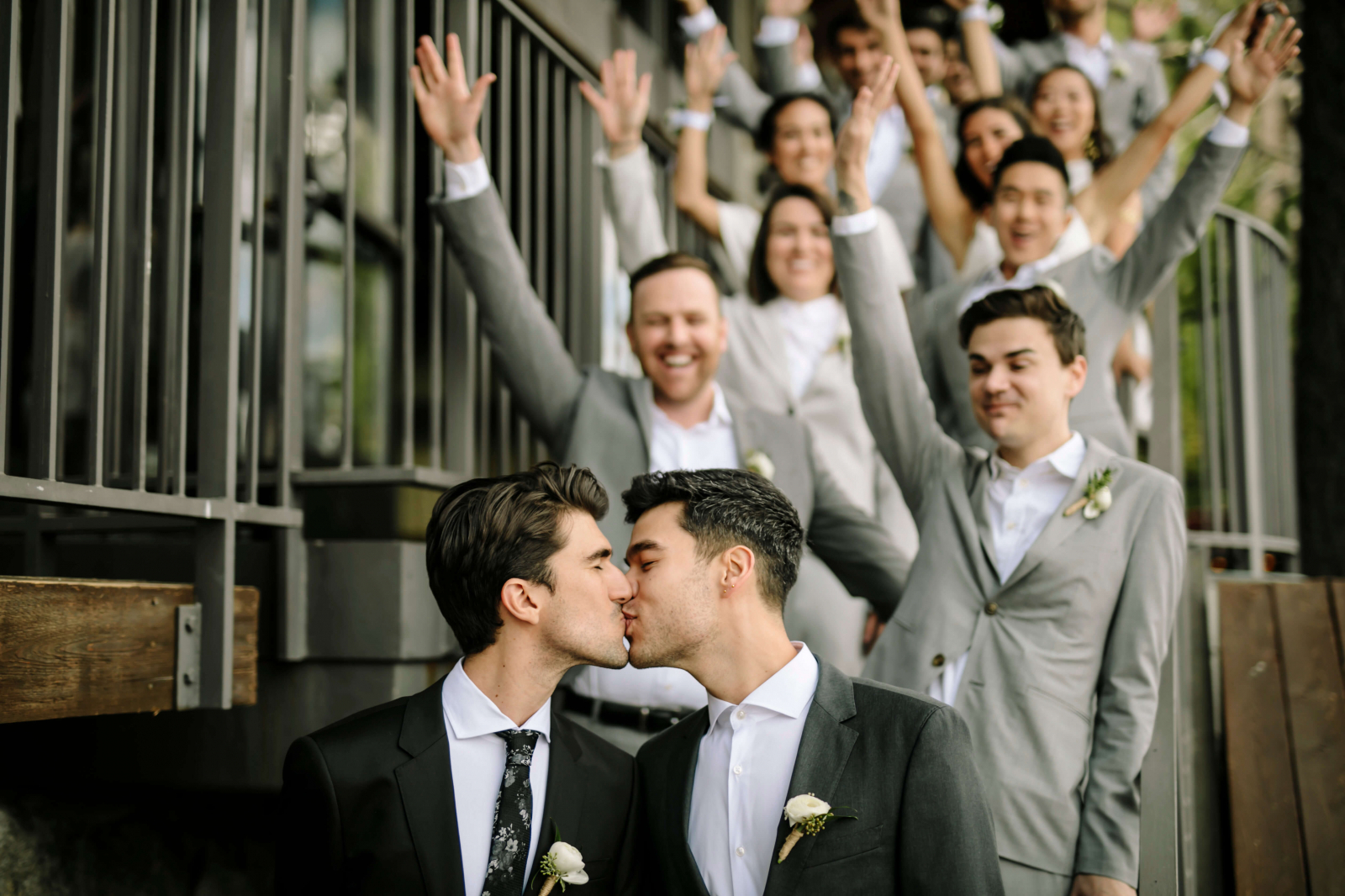 With the couple's number one priority for their wedding being fun, their mission was accomplished because even their first kiss left us with some serious FOMO. Check out their stunning West Shore Cafe wedding here.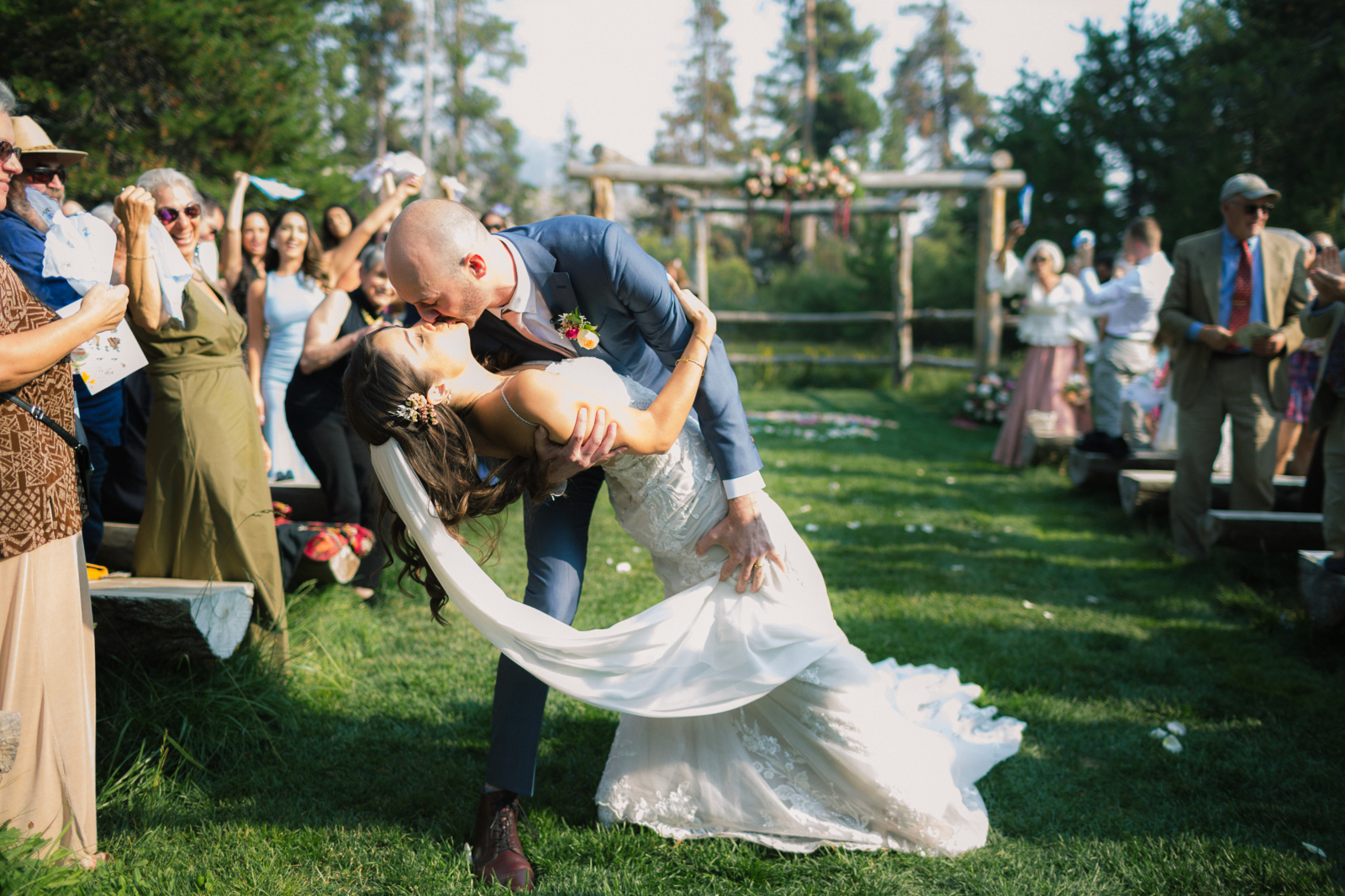 In an ever-changing world, one thing remains the same: the popularity of the dip kiss. And boy, did Rachel and Oliver nail it! After this crowd-pleasing smooch, the couple went on a second-line parade, where a traditional New Orleans brass band led the bridal party and guests to the reception. At the same time, the bride and groom held traditional parasols as the guests waved handkerchiefs! So is it safe to say that the dip kiss sets the tone for a fabulous reception?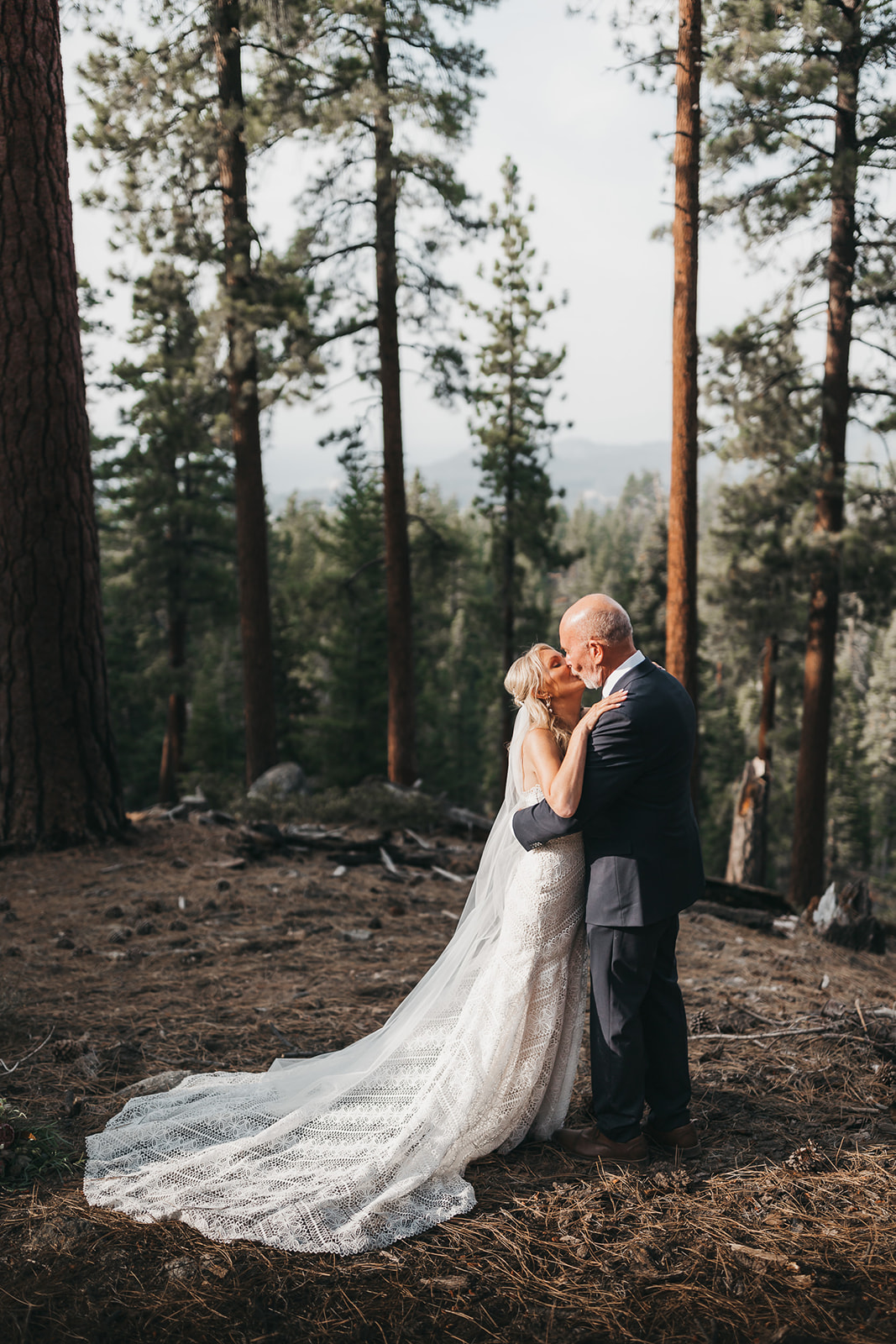 It's Laura and Jim's world; we're just living it. After postponing their elopement due to the devastating wildfires, they finally got their romantic kiss in the woods. And the results left us speechless.