Couples who opt for a winter wedding in Lake Tahoe hold a special place in our hearts! Some of them are avid winter sport enthusiasts looking to incorporate skiing or snowboarding into their nuptials and others just love the idea of a romantic, cozy wedding. All of them are flexible about winter weather in the mountains and most are rewarded with a romantic blanket of snow on their special day! Scroll on to see scenes from some of our favorites.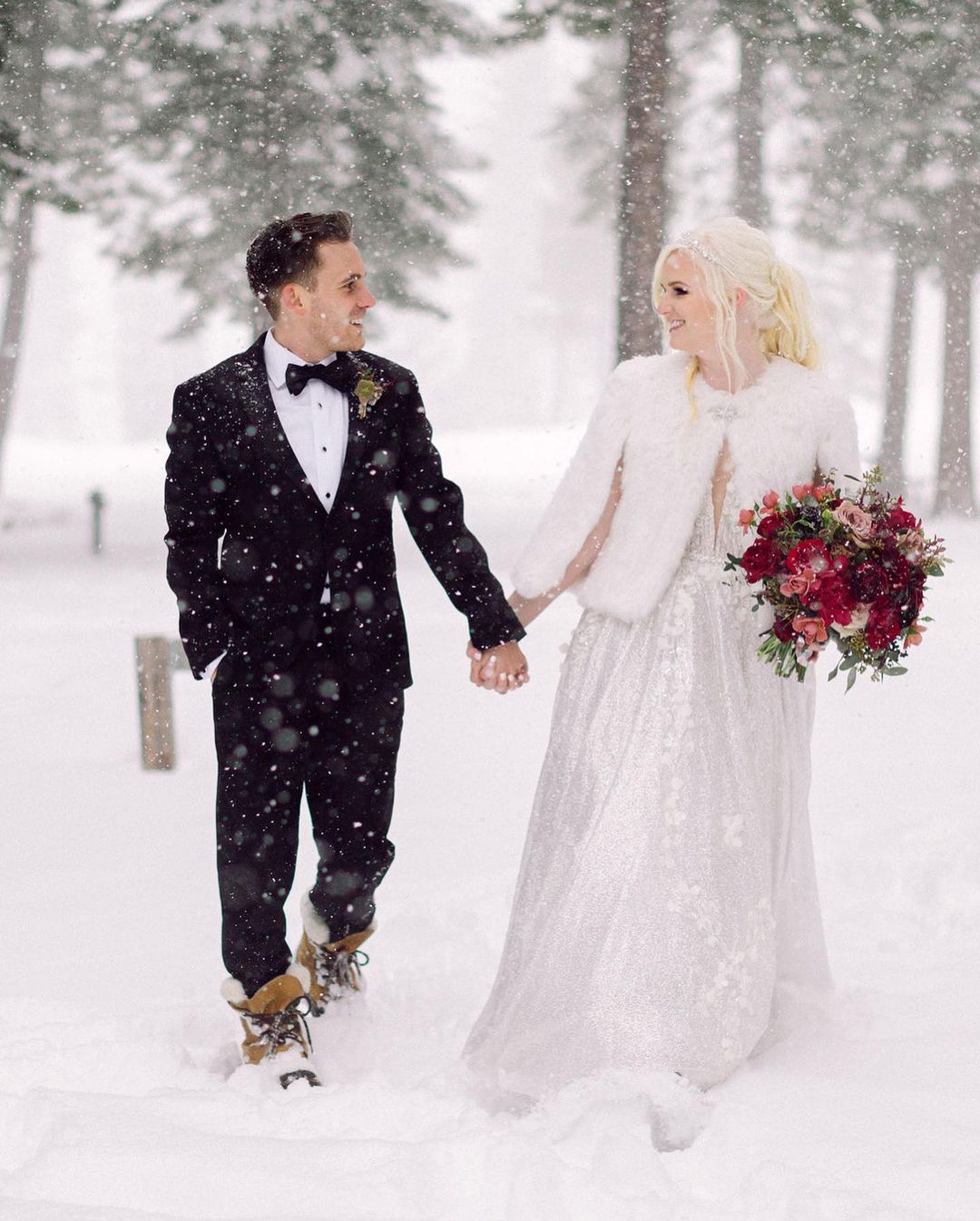 This sweet couple hoped for snow and definitely got their wish - good thing the groom packed his Sorels! Their winter wedding featured a rich color palette, lots of candlelight, and, luckily, as the very last wedding at The Ritz-Carlton, Lake Tahoe before the covid shutdown, all of their friends and family.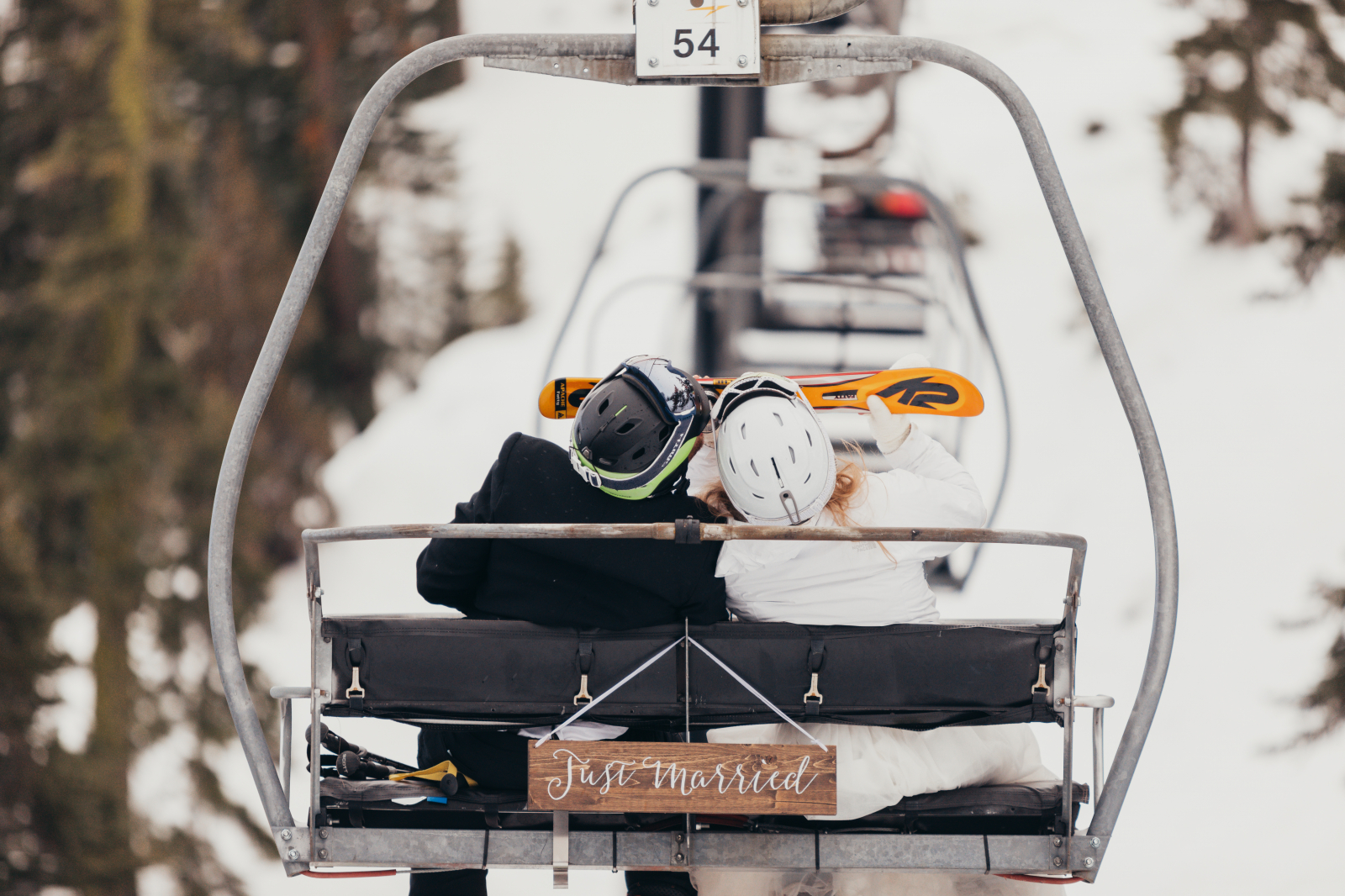 Kane and Kendall grew up coming to Serene Lakes and skiing at Squaw so the resort's "Leap of Love" leap-year elopement event was the perfect opportunity for them to tie the knot. Photography Holly Shankland followed them around on skis and even snapped this photo of the couple enjoying a shot-ski on the Red Dog lift! They just announced their secret elopement to friends via a Christmas card and will have a full wedding next year in Mendocino.
Holly Shankland Photography | Ceremonies by Meredith (Officiant) | Squaw-Alpine
WINTER ON THE WEST SHORE
Kay Kroshus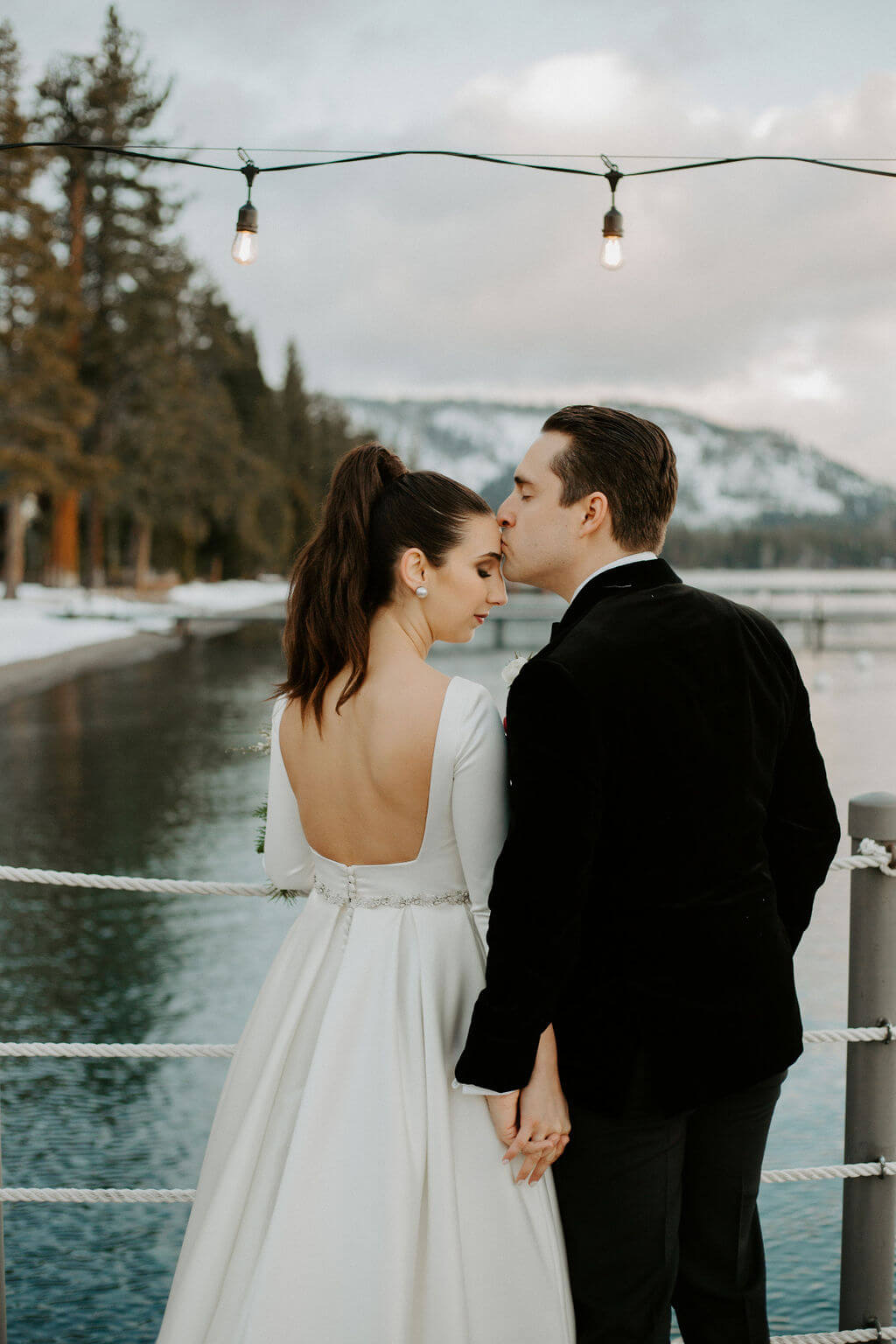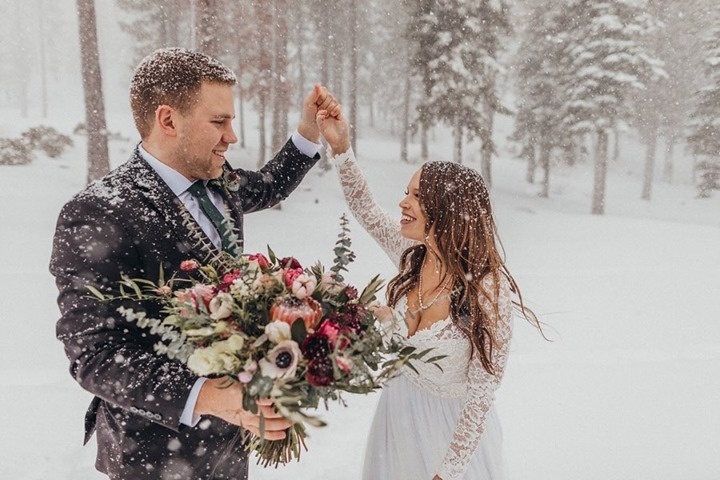 COZY CHRISTMAS ELEGANCE
Athena & Camron Photography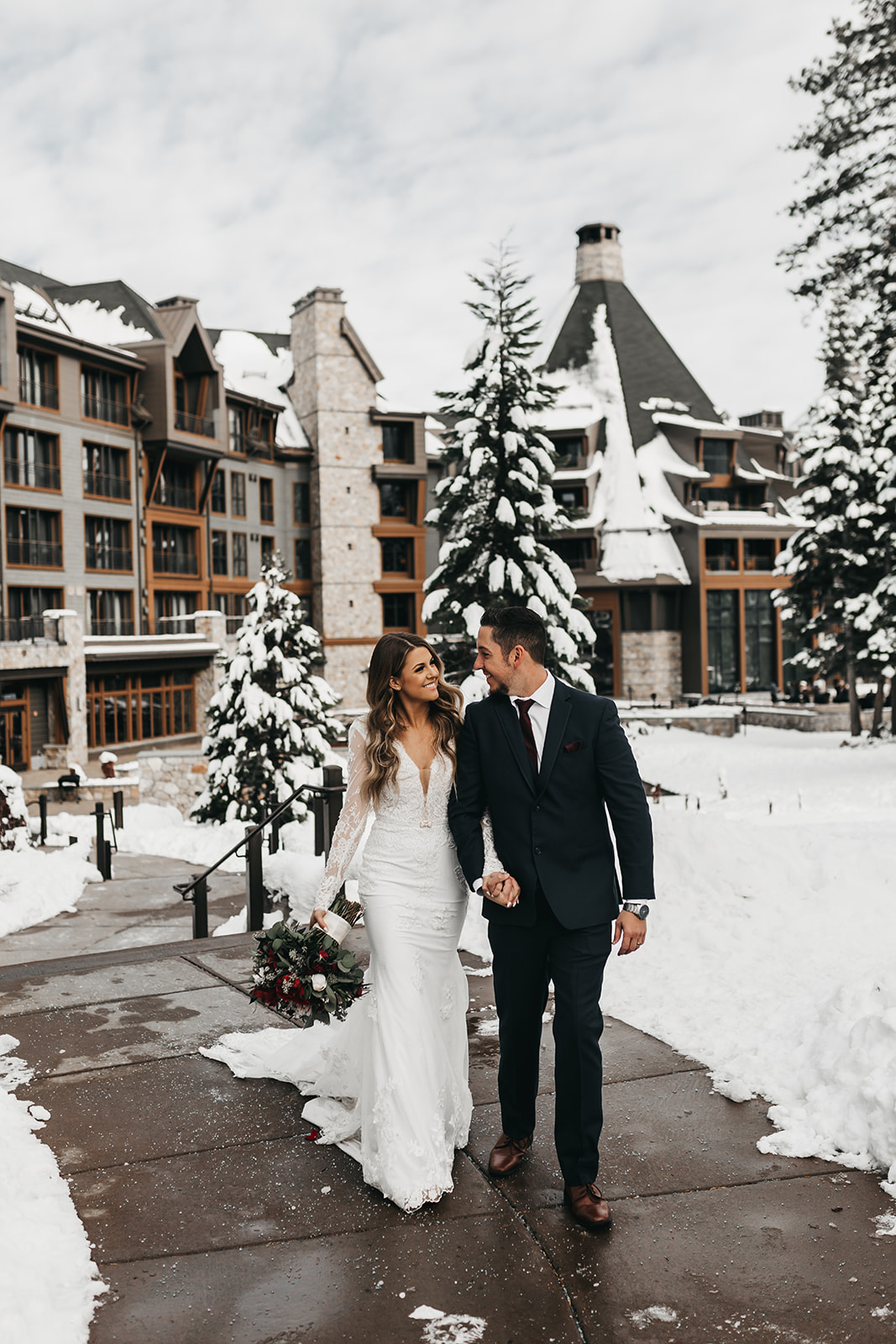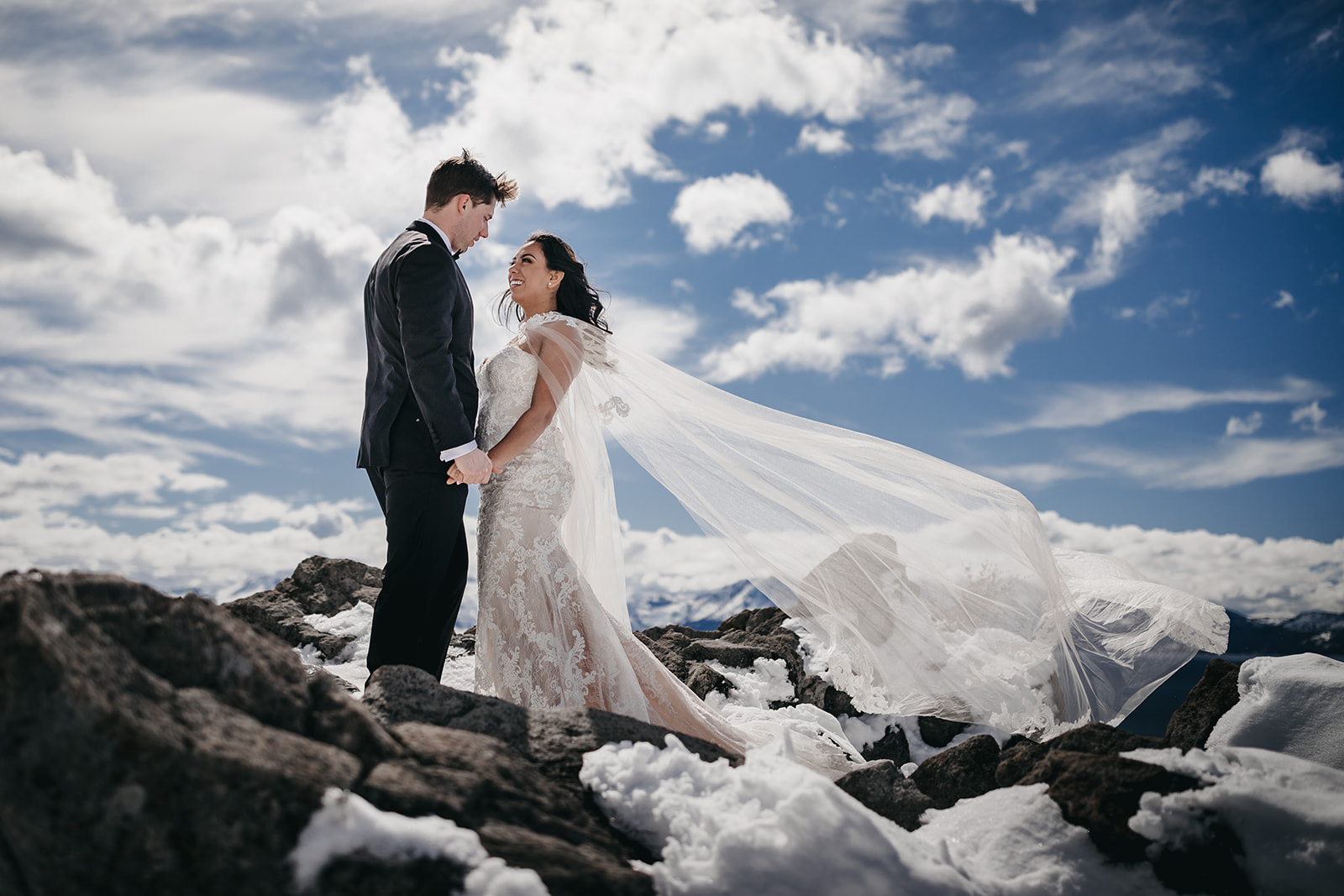 When covid very abruptly caused the cancellation of their wedding at The Landing in South Lake Tahoe, this beautiful couple opted to simply have their ceremony on the beach and then take photos atop Cave Rock. They had to leave their hotel that evening as everything was shutting down but still managed to find a way to celebrate and find beauty amidst it all. That's the true power of love!