As your Lake Tahoe wedding approaches and the wedding planning frenzy is in full force, don't forget to ensure you are hiring the best wedding vendors. To ease your anxiety and begin making moves to check "wedding makeup and hair" off the growing wedding to-do list, we caught up with the founders of Love is in the Hair, Michelle and Stefani. Read our interview with this dynamic, beauty duo and we guarantee you'll want these ladies taking care of all your beauty needs.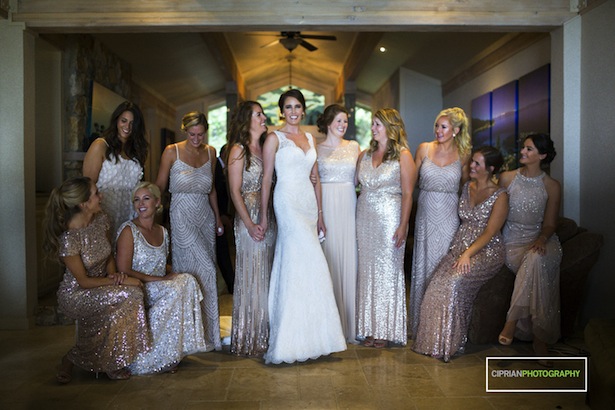 Tahoe Unveiled: How did you end up in your profession? Michelle: I have always had a passion and natural talent for art and creativity. As a teen, I had the pleasure of having my haircut and colored in a progressive salon. During that appointment I undoubtedly knew this was the industry for me. I had found a direction to pursue my passion of art and beauty. (Fourteen years later, I can say the beauty industry has been so fulfilling and exciting, as it is ever evolving, there is always a new style to learn or technique to conquer.) I am constantly inspired and impressed by the talent and creativity of my profession. Stefani: I was always extremely creative and artistic growing up and as I got older I wanted to find a way to bring my passion and a career into one. So I registered for beauty school at 17 after spending years always doing my friends and sisters hair and makeup for every type of social event possible. Being in this industry choose me more then I choose it, it just fit perfectly and I can't imagine doing anything.
TU: What is the best part of your job? M: We love being able to cultivate a level of trust and comfort with our brides, knowing we are part of the most important (beauty) day of your life and being able to produce exceptional results ignites our passion and energizes us to stay progressive.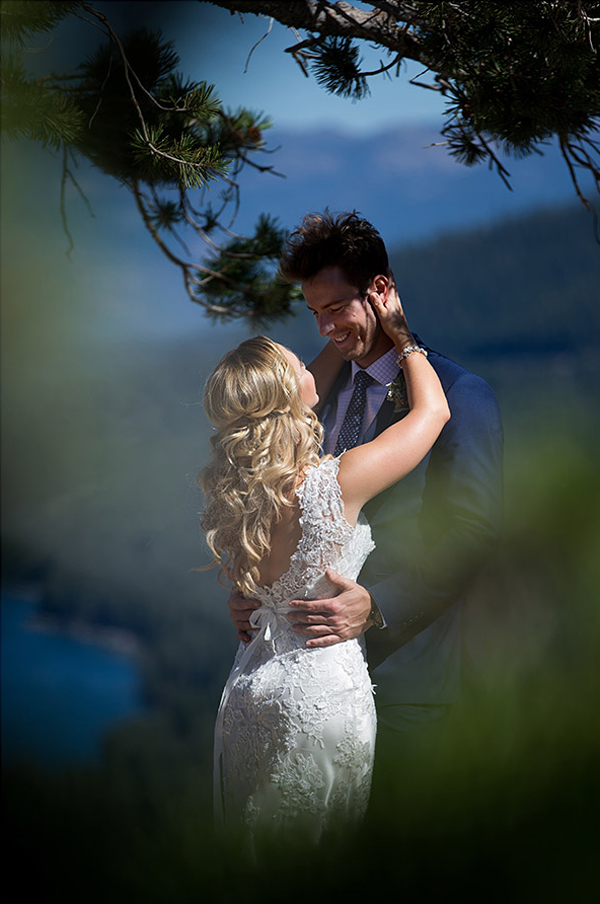 TU: Who, what and where inspires you? S: We follow so many talented makeup artists and hair stylists along with other creative wedding professionals. We are always on instagram. Check out who we follow on our instagram @love_is_inthe_hair
TU: What is the one thing every bride needs? M: A professional hair and makeup team. We are here to tell you a little secret: the most important accessory on your wedding day is your hair. You are going to look back on your wedding day photos and be so relieved everyone looks their absolute best. We provide a seamless, organized experience allowing you and your bridal party to arrive on-time and photo ready for the most photographed day of your life.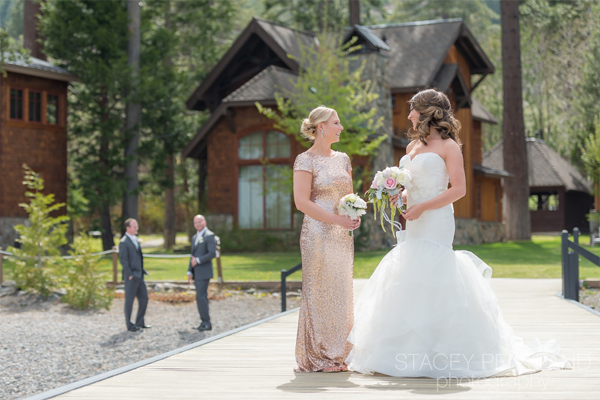 TU: What hair and wedding trends/looks are you loving right now? S: Soft and natural, we love the romantic feel of the organic styles right now, they are so complementary to the natural beauty in Lake Tahoe.
TU: What should a client know before meeting with you? M: We have a long lasting partnership and have been collaborating together throughout our carers, with over 20 years of combined experience in the beauty industry. Together, we have developed a customized system to match each bride with the appropriate artist according to their personal style. We both have fun, upbeat personalities, and pride ourselves on our communication style. But most of all, we take pride in our attention to detail and ability to execute what each bride wants for their wedding day.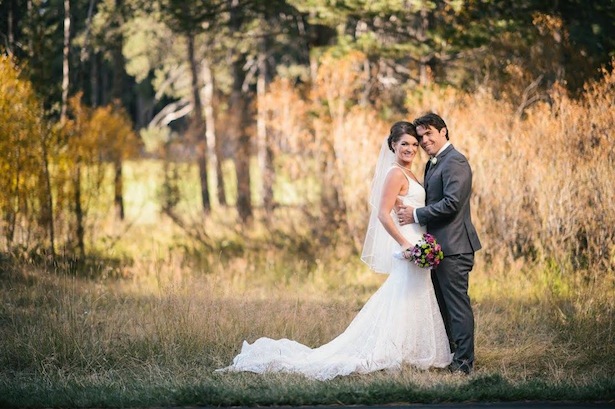 TU: What is your most important tip for a bride? S: Jumpstart your hair and skin care routine. Makeup loves healthy skin, invest in multiple facials and a personalized skin care regimen prescribed by your esthetician. P.S. this is not a good time to try ANYTHING new, definitely not a hairstyle/color or hair dresser. If you are a color client, have your touch ups re-done about 2 weeks before the wedding (don't skip on the color gloss) along with your final facial and waxing appointments. Yes, we said waxing.
TU: What is your favorite nail lacquer right now? M: We are loving the light taupe and beige polish shades, it's a simple, soft and timeless look that will be beautiful on your big day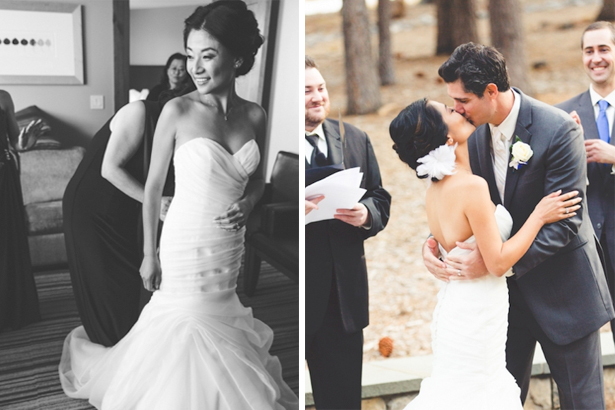 Visit Love is in the Hair for more information on booking bridal hair and makeup services. Follow the ladies on Instagram.